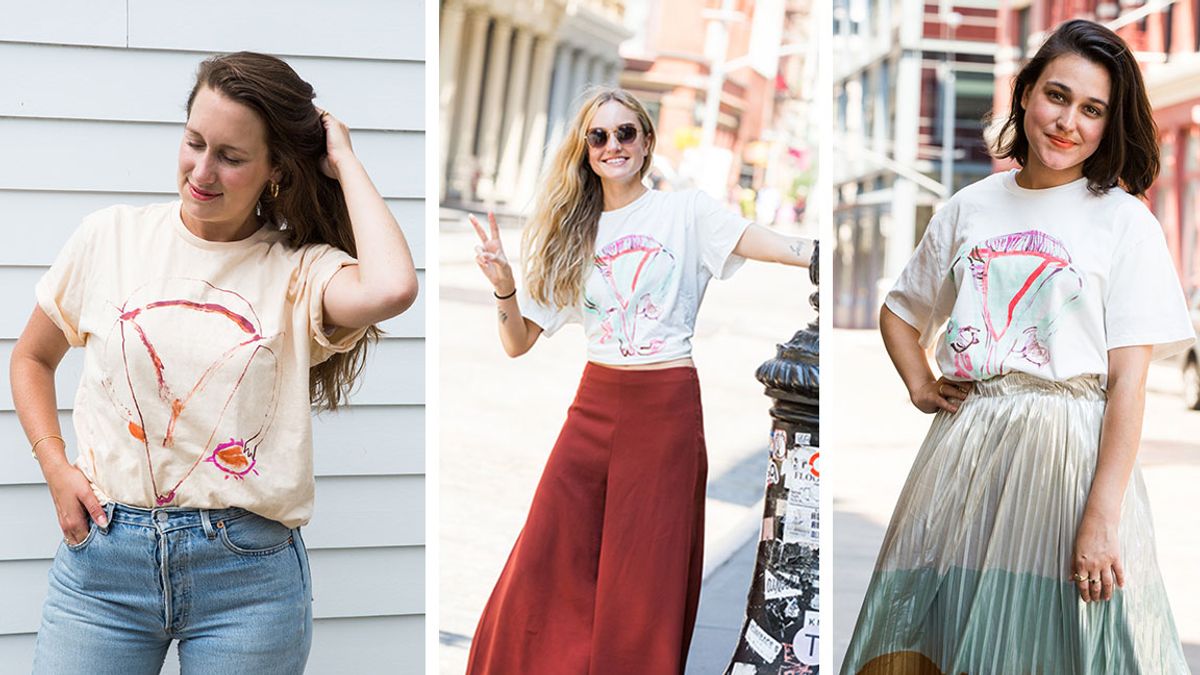 Fashion
Our editors are making the Ovaries Project shirts their own.
Alec Kugler
Given the current political climate in the U.S. (read: scary, frustrating, not great for progress), it's easy to feel discouraged. Since Coveteur is made up of primarily women—and a few standout guys—we care deeply about the effects of the Trump administration's tone-deaf agenda regarding women's rights and health care. But we're also intelligent, capable, and resilient women (!!), and we couldn't be prouder to feature others who are doing their part to fight back. That's why, when we heard about the Ovaries Project, we couldn't wait to learn more about the remarkable team behind the project, which benefits women and children not just in the U.S. but around the world.
Artist Patricia Iglesias and designer Delfina Balda are the founders of the Ovaries Project, which is a charity for Circle of Health International. Inspired by their mutual passion and support for women's rights, they collaborated on two t-shirts which feature a painting of the female anatomy. A percentage of the profits will benefit the Austin-based nonprofit, which provides exceptional maternal, newborn, and reproductive care, and offers training and services to women and children worldwide.
To promote the project, Iglesias and Balda selected several women to be photographed wearing the shirts, including Tarajia Morrell, Pamela Love, Lotta Nieminen, Mona Fastvold, and more, all of whom they felt best represent their message of female empowerment. Several of our editors were able to participate in the project as well, each with her own personal connection to Iglesias and Balda's mission.
---
1 / 5
"Fashion is such a powerful medium for self-expression and a great indicator of cultural shifts, so I'm thrilled that Patricia and Delfina have combined fashion and art with a means to improve the lives of women and children worldwide. Especially as I watch members of Congress continue to use women's issues as political ping-pong, it's important to step back and remember how far we've come, as well as everything we still need to accomplish. I'm proud to be a woman, and I'm proud to wear our anatomy on my shirt for everyone to see. It's a helpful reminder that even though the current state of women's health worldwide is disheartening, we are making real strides to improve conditions and care, despite the political background noise." —Hannah Baxter, Assistant Editor