Career
My Little Paris, and its 4-million-strong community, are living proof of that.
Having worked in the lifestyle digital media industry for my entire career, and having met and interviewed some of the people who are doing it the most successfully, there are some trademark metrics of success (if we're being ~technical~) I expect to encounter when introduced to a new one. Most of them are pretty basic: exciting new hires; unique views to the site or social media impressions; expansion into new areas of coverage. And many of them are going for the same thing: big-name advertisers, a bigger audience, more video, etc., etc. Honestly, though, I'll say it right here, right now—I've never seen a media company operate like My Little Paris.
If you haven't heard of My Little Paris, it's probably about time you join their 4-million-plus-member-strong community. Yes, that number is real. But numbers are one thing—and they're one thing that a lot of other media companies have. It's everything beyond the numbers that makes My Little Paris unlike any other traditional media business.
---
My Little Paris was started innocently enough. In 2008, founder Fany Pechiodat sent an email to 50 of her friends sharing some of her favorite Parisian hidden gems (so simple!). Her friends (I'm paraphrasing) said, "Keep it coming," forwarded the emails to their friends, and almost 10 years later, the MLP newsletter has 2.2 million subscribers, almost all of them in France.
So, there's that. But, again, numbers are not the difference-maker when it comes to the My Little Paris story. So let me bring you along with me to City of Lights, where I visited the company headquarters in Montmartre. All it took was a tour around the rambling house as guided by longtime editorial director and co-founder Anne-Flore Chapellier to get that overwhelming we-are-not-in-Kansas-anymore feeling.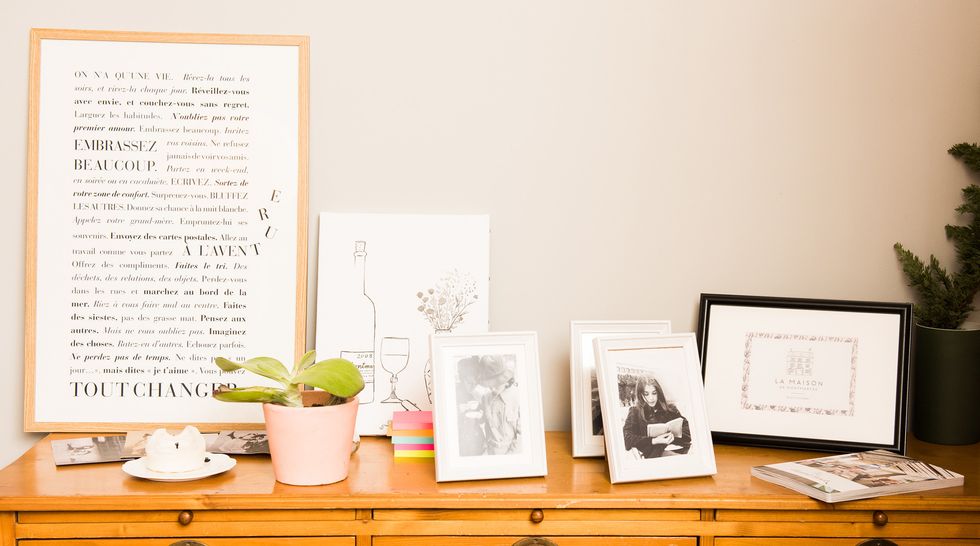 First, "headquarters in Montmartre" as a descriptive phrase is a bit misleading. What My Little Paris has is a rambling old row house—the kind I, in my North American-ness, imagine Ewan McGregor's character living in a room of in Moulin Rouge! They started with the top garret floor, which (of course) boasts a perfect view over the Montmartre rooftops of the Sacre Coeur, and have slowly taken over the whole thing, which is all winding stairways and endless doors opening to more and more rooms—some double height, some just for hanging out; there are kitchens and a café space for employees' use. It's as though a tech startup flush with a fresh round and a romantic early 20th century poet got together and built their dream office. "It's not obvious to stay in the same building," says Chapellier. "When we started we were four people, and now we have 130 people."
Besides the office, though, there's the sheer fact of My Little Paris's somewhat jaw-dropping and wildly successful expansion beyond their must-get newsletter. The company is run by three women in charge: Pechiodat, the original email-writer and CEO, who now devotes a significant portion of her time to helping grow female entrepreneurship in Paris (which, incidentally, has the highest rate of female-led companies in Europe); Chapellier, who oversees everything on the creative and editorial side; and Céline Orjubin, who looks after business, revenue and partnerships. Together they have created an infinitely entrepreneurial atmosphere and are constantly encouraging each other and their employees to try new things under the MLP umbrella.
Thus far, that's successfully led to a multitude of distinct newsletters, including an English version for Americans hoping to up their Gallic game (and, honestly, what American isn't?) that boasts 65,000 subscribers. It's also led to seven mobile apps, including the recently launched Tapage, an app that brings its readers news and cultural criticism with a feminist angle. It's also led to five major businesses that are completely unrelated to media (one is a menswear label, for example), including the hugely successful subscription box, My Little Box, which operates in France, Germany, Japan and the UK, and sends out themed monthly boxes that include everything from beauty products to city guides, all curated by the whimsical minds behind My Little Paris.
When I express disbelief and astonishment that one relatively small, relatively new company could do so much, I'm met with not much more than a shrug from Chapellier. The collective motto seems to be, "If you have a creative idea, go for it." In a media industry that typically plays it safe in order to deliver on the unique views required by their advertisers, that's a pretty revolutionary attitude.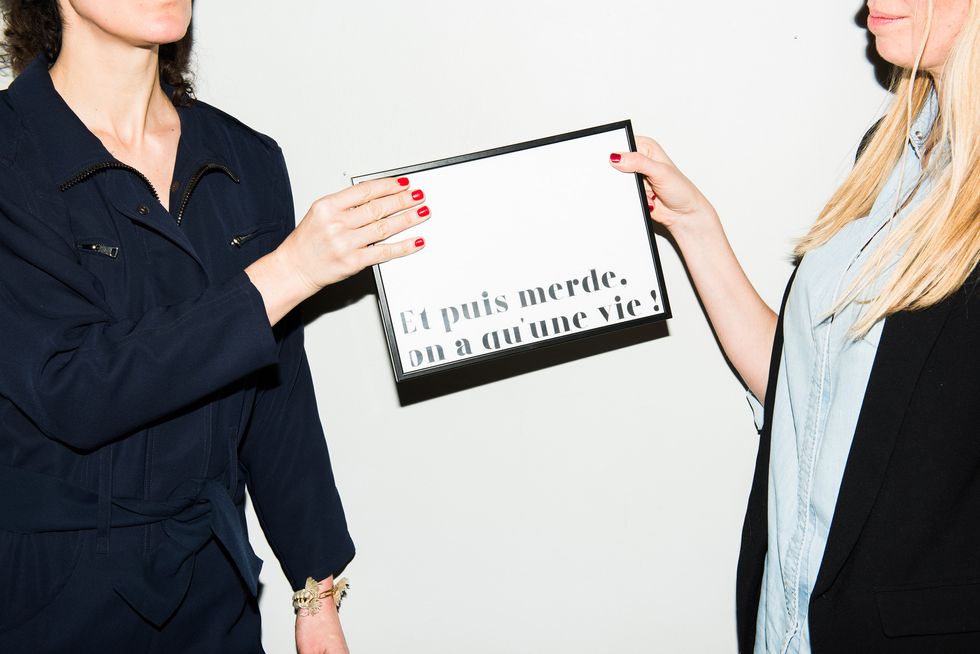 That said, the four-million-strong community makes for a built-in audience that's wildly engaged. So engaged, in fact, that when MLP recommends a restaurant or bakery or shop or service (which is still the makeup of the original newsletter), that service is often flooded with customers clamoring to try exactly what was suggested. In fact, the women in charge keep a wall of "My Little Stories" in their offices. "Each time we talk about a business, it changes everything for them," explains Chapellier. "We interview [the proprietors] after the newsletter is sent out to ask what changed. When we wrote of a lingerie brand five years ago, Bloomingdale's called them."
In large part, My Little Paris has maintained their power and continued to engage their audience because, while they encourage creative freedom, they are very careful about what they cover in their newsletters—and they won't recommend or write about anything that's been covered before. So even though two million people might be reading the same note about an adorable new bistro in the Ninth, you can be sure that you are the first two million people to know about it.
But I haven't even got to the best part yet, because, to top it all off, after getting the grand tour of the office, I'm sent with my suitcase to My Little Paris's house. That's right. The company actually keeps a very large home on the crest of Montmartre, right off the most Instagrammed street in Paris (bien sûr), and I have the house to myself for two whole days and nights. The house, which is redecorated every season, is used as an off-site meeting and working space for employees, as well as for activations with client partners that include Ruinart and Pepsi, on top of hosting "friends of the company" (a category which I now, happily, fall into). It is beautifully furnished and full of adorable, on-brand tchotchkes. I'm given the master room, the bathroom of which comes with a massive soaking tub that overlooks the city. On my bed is, appropriately, this month's My Little Box and a My Little Paris notebook, its pages filled with handwritten recommendations for the surrounding neighborhood and beyond—it's my own personal newsletter. For such a widely influential brand, it's all so personal.
That night, with the help of the My Little Paris team, I host a small dinner party at the house (I use the term "host" loosely—I mostly just attend, but I'm the only person in attendance actually staying at the house). The delicious meal is cooked by a chef that Fany Pechiodat discovered many years ago who now caters almost every MLP event, and it's heartily enjoyed by 10 or so women, myself included. I get, now, what the newsletter and its various offshoots do for so many French (and now American) women—and it's something I'm pretty sure the French have been good at for a long time—and that's bringing people together for a shared appreciation of the great and rare things in life: excellent food and wine, beautiful clothing, intelligent conversation. It's the simplest, most integrity-driven of formulas. And it's working.