Models
Allow the new face of Gucci Bloom to explain...
Weston Wells
Quinn Meyers
Ruler of the runway. Perfecter of the sexy pout. Talented on-screen actress. We could think of about a million ways to describe the goddess that is Hari Nef, but today, we'll stick to just one: Gucci Bloom campaign star. The multi-hyphenate stands alongside Petra Collins and Dakota Johnson in the super stylish flower-filled ads—a pretty coveted spot to be in, considering the fragrance is a first for creative director Alessandro Michele.
Meeting up with Hari, we of course had questions, including some about scents and how she manages to take such great selfies. Her answers, ahead, will likely surprise you—almost as much as the stories she made up for different types of flowers.
---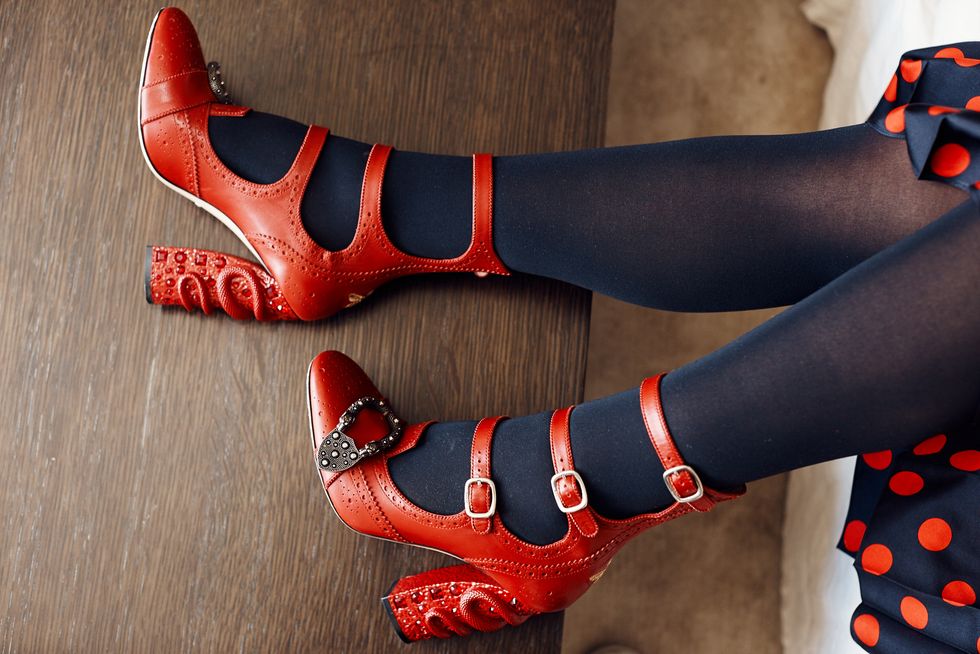 What does Gucci Bloom smell like to you?
"It smells like a sweet, pretty straightforward floral fragrance with a unique, undeniable twist. As sweet as it is, there is something sinister about Gucci Bloom. It's something ethereal and just a slight tweak, but because it's so slight, you notice it more. I think that stems from the inclusion of this flower, Rangoon creeper, which we've never smelled in a fragrance before. It grows in India and when it blooms, it turns from white to red. It's a fascinating little plant. I smell Gucci Bloom and it smells great on me, but for some reason, the first thing I thought was how good it would smell on my 16-year-old sister, my mother, who's in her 50s, and even my grandmother who is like, 80. I thought of all of these different women in my family when I smelled the fragrance. I think there is a powderiness to it that gives it a vintage feel. I wouldn't say historical, but it smells like everything I already know in a way I've never smelled it before."
Is there a place that it reminds you of? Or a feeling?
"It reminds me of an afternoon that I would spend as a young teenager at 13, 14, or 15. That time I was finally able to take the train by myself and go into the city. I would go to vintage shops and cool coffee places. I thought I was the coolest little girl in Boston. I was trying on this idea of what it meant to be an independent young women in the city, but it was new. There was also the innocence of still being very young and not necessarily knowing who I was, but this profound joy and experimenting, and trying on this idea of wondering what kind of woman I was going to be. It reminds me of that time in my life, always during spring and summer."
Do you have a favorite smell?
"I kind of like the smell of body odor. I know that's really weird, but that is my weird smell confession. I feel like you have to earn the BO after you get all pretty. I love the way a woman smells after a party. You can still smell her fragrance but it's also…I love the way I smell when I smell that way. I think that's my sexiest smell; when I've sprayed my fragrance of choice—in this case, Gucci Bloom—and then I've gone out and lived. I smell like a real person, but I also smell kind of cool and floral. That's gross, but I'm going to stand by it."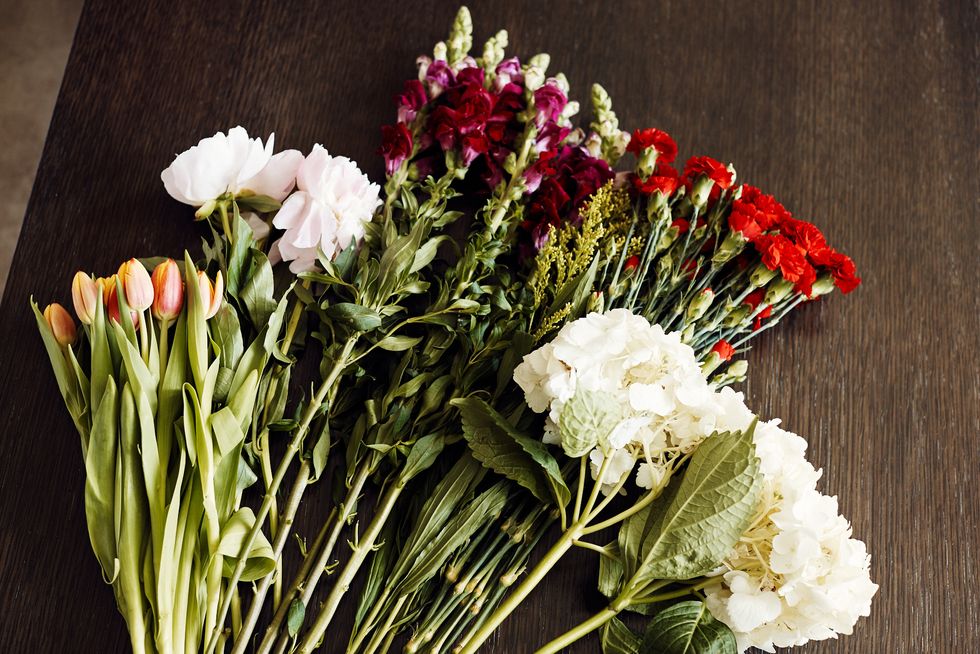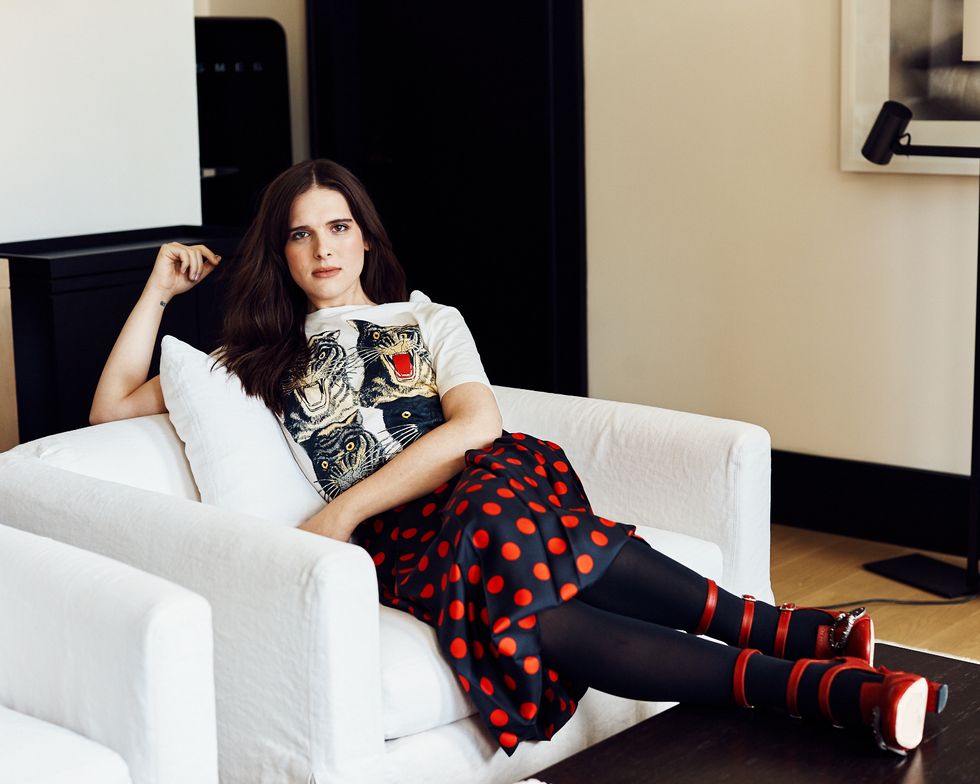 You've perfected the sexy face. What do you think about when taking photos?
"When you look in the camera, you have to think about the person you love, particularly in a romantic way. I always yell at my mom—she always does this weird smile that she never does in real life. I'm like, 'Just think of something funny!' You actually have to elicit an emotion in yourself, temporarily, to translate as authentic. You have to think of something that makes your feel sexy, or that makes you feel happy, or something that you think is funny. You can't fake it in a photo, because everything shows up on film."
You love anime. If you could come up with your own anime story, what would it be?
"It would be about a flower who turns into a girl. It's 2073 and the global ecosystems are collapsing and climate change is wreaking havoc on her city. She's a flower, so she knows what's going on. She uses her flower powers to save the environment from climate change. Okay, this is happening. Maybe it takes place in India, and she is a Rangoon Creeper. Maybe it's called Rangoon Creeper."