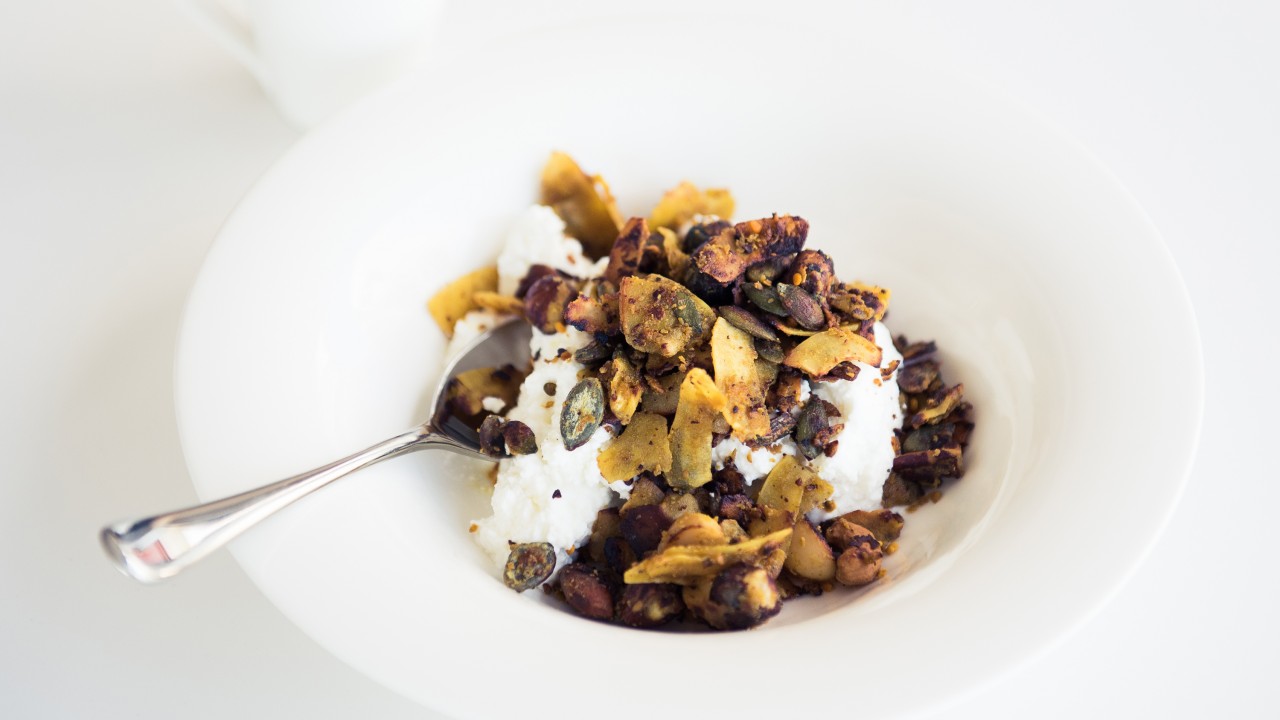 What A Model With A 6-Pack Eats For Breakfast
Two words: quick and easy.
We're the type of people who want to sleep in until the last possible minute on any given morning, so quick and healthy breakfasts have become somewhat of our forte. That doesn't mean we're not always on the hunt for new options. Over the years we've met quite a few people who have admitted to us that they have perfected the art of whipping up a quick and healthy breakfast before running out the door. We figured, why not turn to one of them for a recipe or two? Enter Penny Lane (remember her from her chic vacation workout?), a model who is constantly on the go between castings and shoots in international cities. She makes a muesli recipe that is to-die-for, and we had to get in the site for you. It'll make your Monday morning a breeze. 
INGREDIENTS:
1 cup mixed nuts (including macadamias, hazelnuts, cashews, pecans—whatever you please)
1/4 cup pumpkin seeds
2 cups coconut flakes
1 pinch Himalayan salt
1/4 cup bee pollen
2 tablespoons maple syrup (can substitute for Lakanto syrup)
1 egg
2 tablespoons coconut oil
1/2 teaspoon vanilla extract