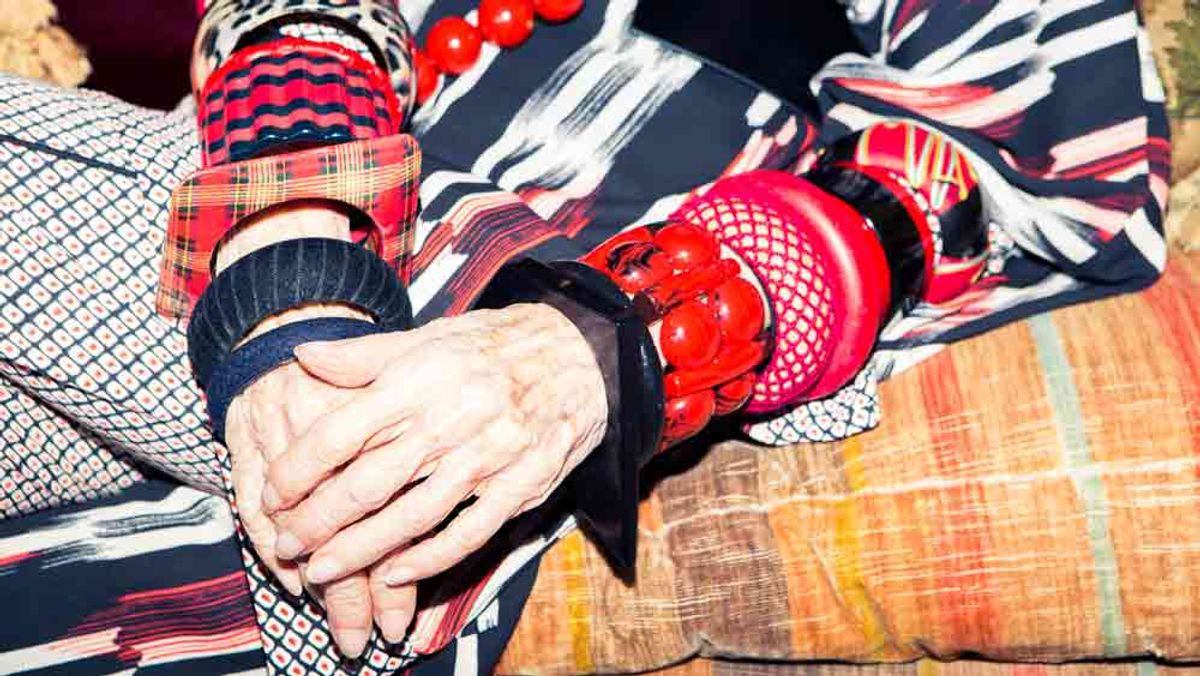 Fashion
Allow Tilda, Diane and friends to give you a lesson in personal style.
Bustle and Coveteur are working together to bring you the best mix of the season's fashion and beauty releases, shopping tips, and service stories in ways that are both inspirational, and attainable. Check The Fall Style Edit channel weekly to see what we're up to.
I can rattle off a million and one quotes and hackneyed phrases about what makes good style—and I'm sure you could too. But if there's one thing I actually believe to be true when it comes to real personal style: Following trends and wearing *the look* or even just *the shoe* of the season can be fun, sure, but when trends become irrelevant to you, that's real personal style.
And, okay, I love following the crop-top adventures of Bella Hadid's abs or Kendall Jenner's foray into culottes as much as the next person, but straight up, for most celebrities (or non-famous people for that matter) under the age of 35, style is pure experimentation. Which is why I've decided to look to the older generation, not only because they've figured out what works for them through years of trying, but because of the sheer circumstance of having lived through so many trend cycles that the skinny jean versus the boot cut versus the kick flare no longer represents an exciting or necessary trend transition. Also, if I'm being honest, looking to Diane Keaton, Meryl Streep, Isabelle Huppert, Tilda Swinton, all style icons to be sure, not to mention fashion types like Iris Apfel and Carmen Dell'Orefice, instead of the near perfection that are the bodies and faces of the 25-and-under trendsetters makes being adventurous with personal style a separate issue from a fit/thin/ideal body—as it should.
Here's what to buy this season as inspired by my favorite over-50 style matriarchs. Don't worry: Dressing like them won't age you; if anything it'll just have you looking a little more comfortable with yourself. And if that means linen pants and a white turtleneck, so be it.
Black and white; tailored but never tight… Diane Keaton made her fashion mark with Annie Hall and she's held on to it ever since. Also, she likes a good hat.
---
Isabelle Huppert is the picture of Parisian style with notched-up glamour and a shot of color. Dress like her if champagne is your everyday drink of choice.
So you really don't need me to tell you that Tilda Swinton has inspiring personal style that we would all be wise to take a page from. But what I can tell you about Tilda is that she likes a severe line—and it works for her. (PS: It always helps matters to have a best friend like Haider Ackermann.)