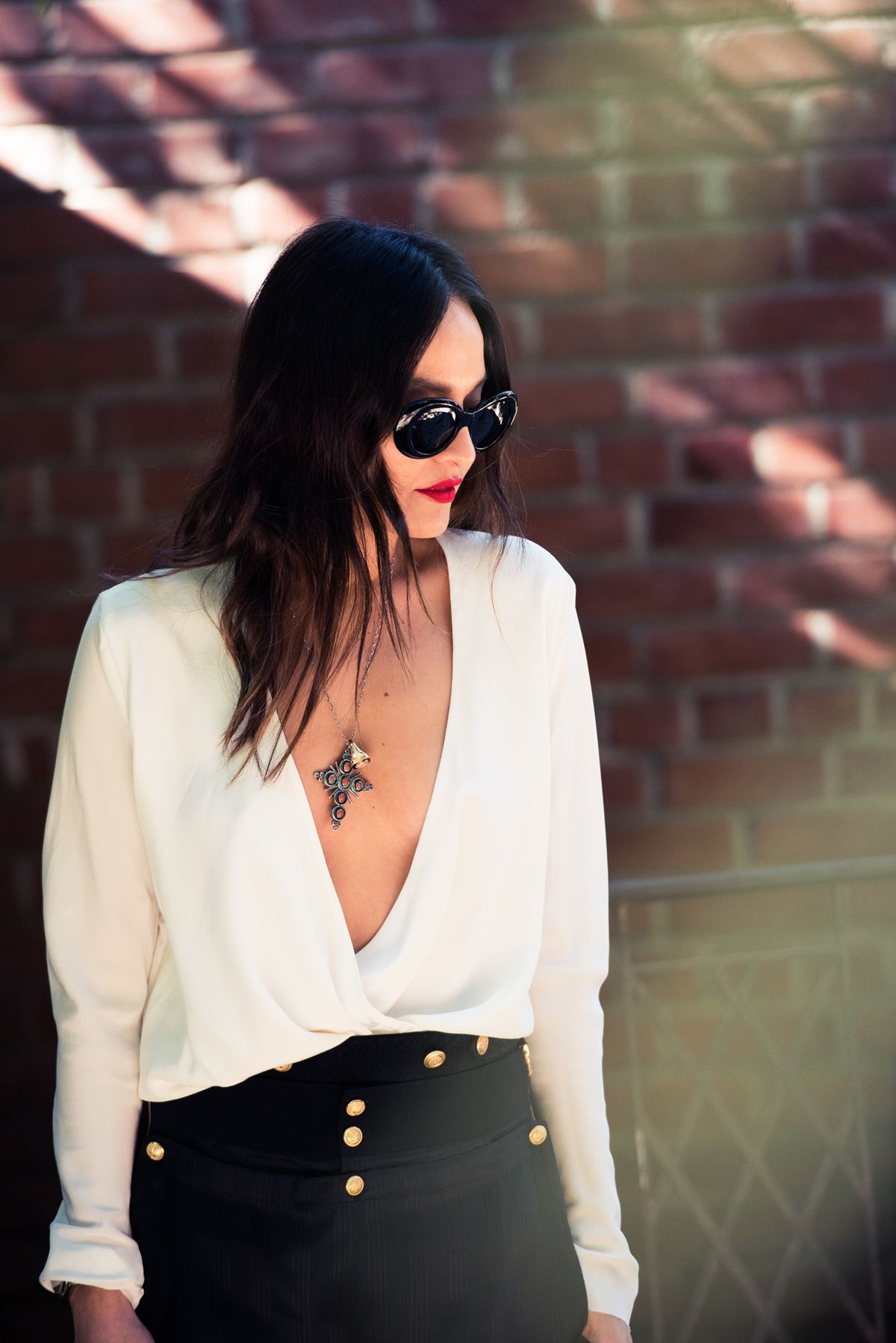 Closet
Sofia Richie's stylist may just have the closet of our dreams. Los Angeles.
Stephanie Mark
Watch any one of
Chloé Bartoli
's Instagram stories and you'll immediately get a feel for how fun and easygoing the L.A. stylist is. When she welcomed us into her home and gave us a peek into her closet a few months back (
for the second time
), we could barely contain our excitement to once again peruse her belongings. It became very clear quickly that her clothing and accessories were an extension of her personality, but we can't really say we were all that surprised—have you guys seen how much fun she has with her clients
'
outfits? She kills it. Always. One thing we did notice was the amount of vintage sunglasses she had—girl definitely has a thing for them. (Don't worry, we asked her where she scores them all—more on that in the gallery below.) Just as she does leather, fringe, and boots. But her most beloved item in her closet? A custom Chrome Hearts leather jacket with the words "Fuck Your Trends" painted on the back. Now *that* is something we wish we had hanging in *our* closets. Mid-shoot with the stylist—whose clients include bestie
Sofia Richie
(fun fact: Bartoli's first ever styling gig was with
Nicole Richie
),
Cassie
, and
Shay Mitchell
, among others—there was a fun surprise when none other than Cov-alum
Poppy Delevingne
walked through the door. Turns out she was staying in the guest room! If you know us, you know we love a good impromptu visit. But we refocused and continued to capture Bartoli in her distressed denim and crop top and we chatted about where she likes to shop in L.A., how she stays healthy, and her first fashion memory. One thing she divulged to us in our convo? That Bartoli has a special upcoming project in the works with Sofia. Read on for more and shop her style
here
.