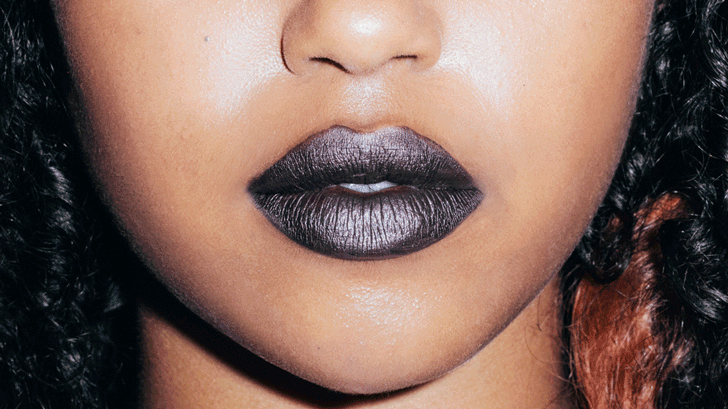 Makeup
We go to town with Dior's new Metalizers.
Ben Ritter
Makeup
Ashlee Glazer
Bustle and Coveteur are working together to bring you the best mix of the season's fashion and beauty releases, shopping tips, and service stories in ways that are both inspirational, and attainable. Check The Fall Style Edit channel weekly to see what we're up to.
We see fall beauty trends coming in fast and furious and, so far, metallic lipstick is our hands-down favorite. Several brands have mailed in their shiny new lip colors: golds, coppers, and silvers, and even chrome-finished greens, purples, and pinks. And we're particularly smitten with the new Dior Metalizer Eyes & Lips Cream Shadow squeezable liquids, which we put in the hands of makeup artist Ashlee Glazer, director of makeup artistry at Pucker makeup studio. The pretty little paints come in seven shades, and are designed to be used (as the name suggests) on your lids or your lips—or on both if you're as obsessed as we are.
---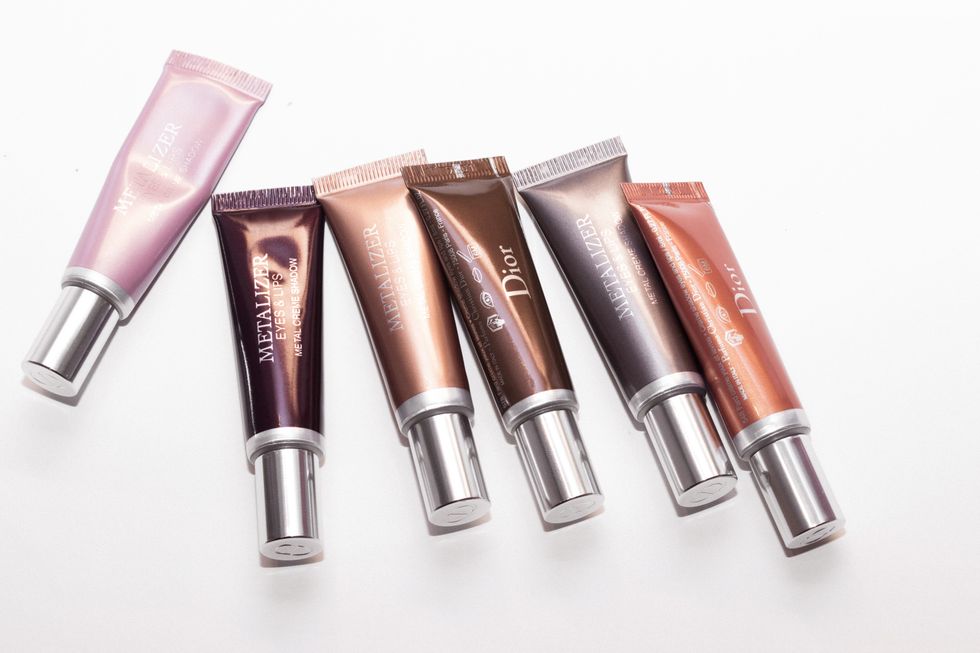 Dior Metalizer Eyes & Lips Cream Shadow in (left to right) Pink Pulsion, Plum Reflexion, Platine Fusion, Bronze Tension, Silver Shock, and Copper Power; $25 each, dior.com.
We tried on every single shade, multiple times, and while down in Pucker's studio in Manhattan's SoHo neighborhood, Glazer showed us how to use contrasting shades and ombre. "Highlights have been popping up all over the face and we have now moved [the look] to the lip," she explains. "Metallic lips are a focus feature, so emphasizing the lips attracts light." The final look of a metallic lip has a patina that lends the perfect contrast to last year's matte craze, but without getting glossy. It's a tad robo, sure, but still super wearable. Embrace your inner futurist and shine!
Glazer used layers of creamy gold Plantine Fusion and petal pink Pink Pulsion on the lid with a bold, clean shape, keeping the lines precise and modern to make the metallic effect pop. On lips, she used a lip brush to coat on Plum Reflexion, a borderline goth, deep purple that would make anyone look like an instant badass. "For the solid vampy metallic lip, make sure to exfoliate and hydrate the lips first," she advises. "Apply the color generously all over and use concealer or a Q-tip to clean the edges. Keep the rest of the skin clean and neutral."
We'll admit it. This look makes us a little breathless. So. Gorgeous. "Use a deeper tone to act as a liner, and press a lighter metal in the center," says Glazer. First she outlined the lips with Silver Shock for definition, then filled in the middle with Copper Power for bold dimension, making the lips look even more full and eye-catching. The key here, says Glazer, is to use a brush, not your fingers for pro-level perfection.