How 8 Editors Keep Their Eyebrow Game on Point
From minimal grooming to multi-step ordeals.
Beauty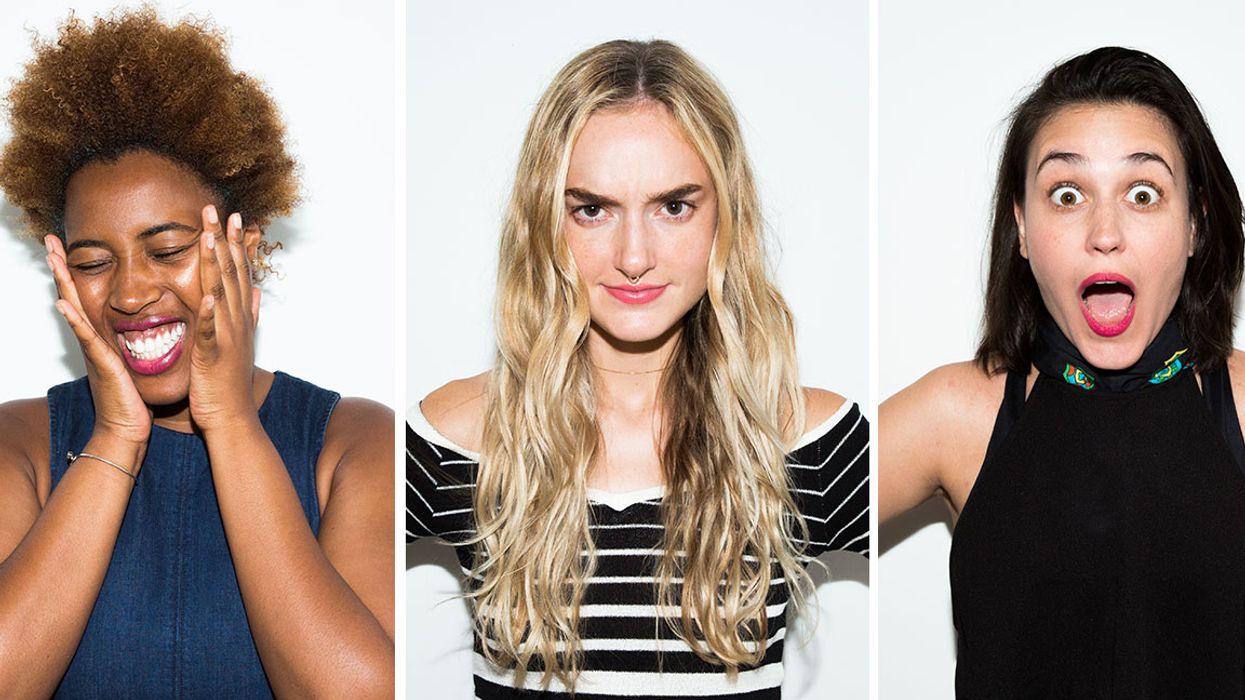 There are few things in the world of beauty as polarizing as eyebrows. Seriously, is there anyone who escaped the teeny tadpole-style mania of the '90s unscathed? With so many new trends popping up every year—which are luckily much more flattering than in the past—we're finding ourselves asking for more and more advice on how to maintain our own (sometimes unruly) pair. Coveteur's editors and staff possess the full range of brow styles, from bushy and product-laden, to never-seen-a-pair-of-tweezers chic, so our grooming routines vary widely as well. Here's what eight of them had to say about the products they love (if any) and how they maintain the fiercest brows possible.
---
1/8
Hannah Baxter, Assistant Editor
Not to brag, but my eyebrows definitely get the most compliments out of anything else on my person. I always appreciate it, because not only do I spend a lot of time and effort to keep them looking full and fierce, but it's been a very long road to get to this point. I inherited my dad's full, bushy brows, and I made the huge mistake of over-plucking AND shaving them in middle school. It was a dark time in my life. After several painful years of regrowth in high school, they finally resumed their natural state, which is long, slightly arched, and BIG. Thank you, Brooke Shields and Cara Delevingne, for all you've done for us. I treasure them, and thank my lucky stars that they willingly grew back into existence. Now, I trim them bi-weekly (otherwise they'd start to curl and point in every direction) with a clean brow brush and small scissors. I pluck daily—seriously—lest they start to overtake the space from my mid-forehead to the top of my eyelids. Then I use
Anastasia Brow Wiz
in Light Brown in short strokes throughout my whole brow, brush them out, and apply
Glossier Boy Brow
—Blonde for a more casual look, and Brown for intensity. I also get a monthly brow tint at
Boom Boom Brow Bar
in the West Village to keep them looking their fullest, and if I'm going makeup-free, they still appear groomed. It's a lot of work, but totally worth it, especially when strangers DM me on Instagram to tell me my brows are beautiful!