Travel
This artist's trip to Lanzarote, Canary Island, has us dreaming of a last-minute getaway.
Maryam Keyhani is no stranger to travel. The Tehran-born artist and former jewelry designer currently splits her time between her hometown of Toronto, Canada, and Berlin, Germany, where her studio is based. We could think of no one better to show us around one of our top bucket-list destinations—the Canary Islands. Lucky for us, she is also somewhat of a hat aficionado, and is able to make pieces from Ann Demeulemeester and Borsalino, among others, look effortless. A dreamy vacation backdrop doesn't hurt either.

Her family (including her young son, also decked out in incredible hats) and friends explored some of the most picturesque landscapes the island of Lanzarote has to offer, as well as the stunning architecture from native artist César Manrique. The photos are all the inspiration we need to book a flight immediately!
"This was a last-minute trip we took to Lanzarote, Canary Island, with some close friends from Berlin. We all stayed in the same villa and it was lovely for the kids to hang out all day."

"I took 15 (!!) hats on this trip, so by the end everyone was wearing a different hat on a daily basis, including the kids. Our friends, Frido and Kitty, took the most incredible pictures of everyone running around the island with different hats, and it was lovely to play dress-up with the kids."

"I also fell in love with César Manrique's work, as he transformed the entire island into this incredible landscape of pristine white buildings in contrast to Lanzarote's wild terrain. I was overwhelmed by his incredible taste and influence on his hometown."
---
1 / 25
"Monumento Al Campesino—The Fertility Monument by César Manrique."
Photo: Frido Schoepper Photography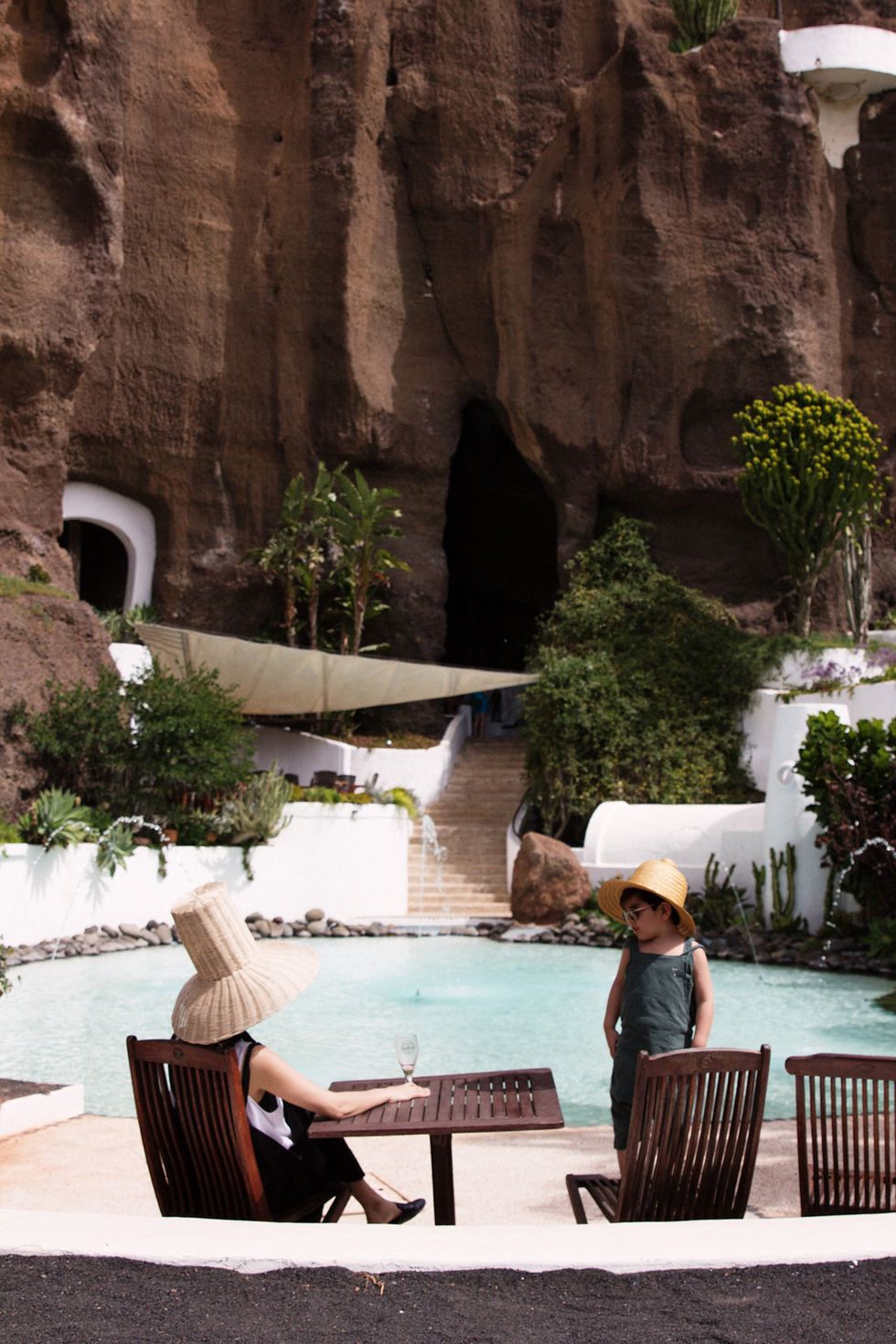 Photos: Frido Schoepper Photography