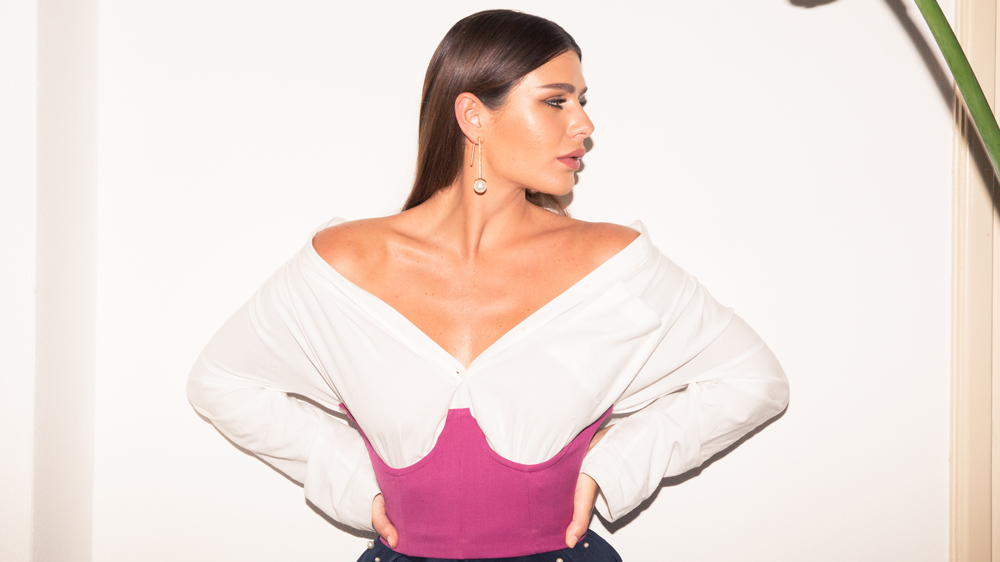 Why You Really Only Need Three Things For Instagram Perfect Photos
An Italian photographer and model whose photographed for D&G lets us in on her secret.
Nima Benati knows how to work the camera, from both behind and in front of the lens. If you take a look at her instagram you'll assume she's a model until you see all the photos of her in front of models–with a camera strap over her shoulder. Nima not only takes great photos (for brands like Dolce & Gabbana and Maybelline) but she looks incredible in every photo taken of her. It absolutely has to do with her incredible over the top Italian sensibilities. Her closet is filled with picture perfect pieces from exaggerated silhouettes to lace corsets to the biggest sunglasses. Strolling through her closet and scrolling through her feed, we picked up a couple styling tricks that we're willing to share so we can all start dressing for the 'gram.
Wear gowns (or anything with a fun exaggerated shape) more often
Nima has many events to attend which means there are a lot of photos of her in beautiful long gowns. There is no question that they look good in photos (just look at the Oscars or the MET Gala) but you also don't need to be a designer's muse to work the train of a gown! Just LOOK at this photo of Nima on a BEACH! Isn't this more fun than another bikini pic!? And if we want to be more subtle, a nice wide pant or bell sleeve will definitely add some drama and make a perfect pic.
Always have big sunglasses and an amazing purse handy
When you want a picture of your outfit but you don't necessarily feel like posing, it's easy to just throw your best accessories on the table and take a quick pic like Nima does. Since you won't be in the picture you need some glasses and bags with big personality. Which of course, means fun lenses, shapes and colors.
Don't be afraid to wear lace and corsets out
At the end of the day, a good photo is really all about confidence. If you love how you look, so will everyone else. Nima has the confidence to look good in any situation (in a desert, in a pool, up against a wall at a cafe) and a lot of that has to do with her bold outfit choices. She'll wear a corset or a lace bodysuit down the block and nothing exudes 'I don't care what you think, I look good' than essentially wearing lingerie in the daytime.