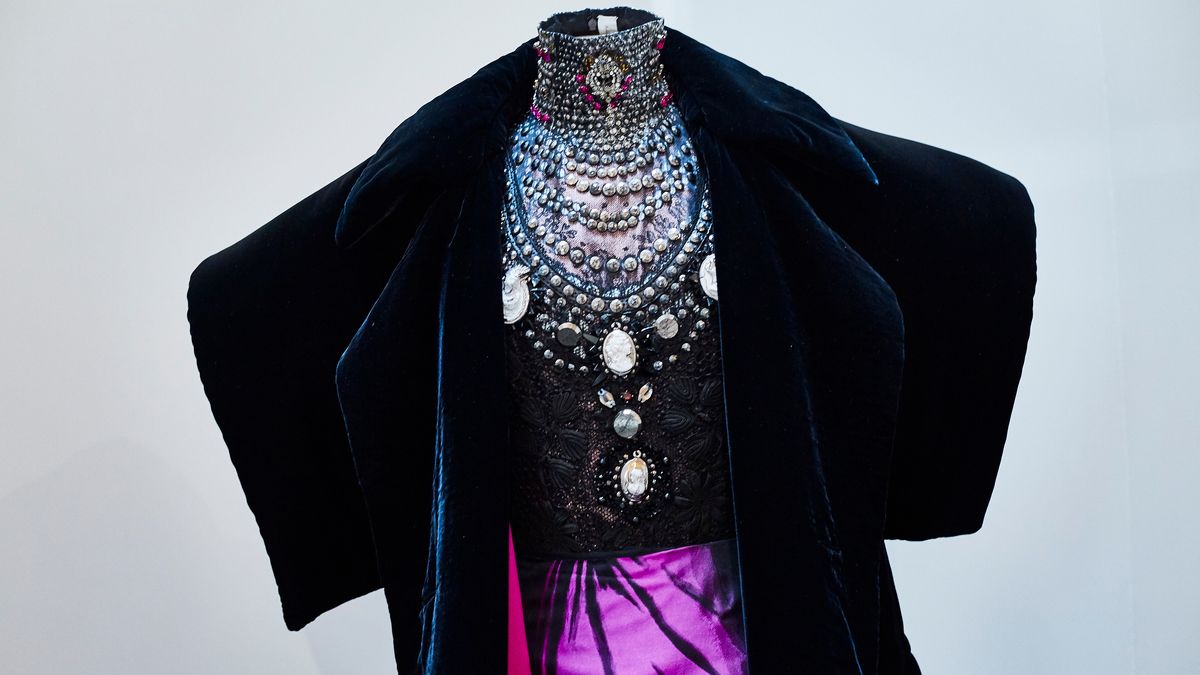 Fashion Week
This Is Why Couture Is So Expensive
We got a behind the scenes take on two looks from Jean Paul Gaultier couture.
Molly SJ Lowe
For more than three decades, Jean Paul Gaultier has been creating visual spectacles with his extraordinary runway shows. From being one of the first to send men down the catwalk in skirts, to fetish and bondage-inspired pieces, Mr. Gaultier has been unapologetic in embracing unconventional references that reflect different aspects of society. For his fall 2017 Haute Couture collection, the French designer continued to draw from the fantastical, but on a more global scale. The collection juxtaposed a winter wonderland with the warm of the Indian sun. His starting references this season were a mix of traditional Indian saris, which were most evident in the draping, and winter athletic staples. He was inspired by the globetrotting women who come into his atelier and whose lives span from the desert heat to the snowy Alps.
Lush knitwear with Swarovski crystal-embroidered detailing, shrunken puffer vests with exaggerated shoulders, and bobble hats were shown alongside reimagined saris, hooded capes and barely-there silk tulle overlays that imbued a sense of lightness. There's a lot of tactility in this collection. The atelier masterfully created three-dimensional textures using couture techniques such as Irish crocheting and applied beadwork that took hundreds of hours to complete.
We were invited up to Mr. Gaultier's beautiful atelier, a stunning 19th-century building in the 3rd arrondissement on the right bank, to take a closer look at the ornate detailing and craftsmanship that went into two looks from the couture show. This is the brand's all-encompassing HQ. It is also where the French designer stages his shows and receives his couture clients and conducts fittings. Fanny Thinselin, vice head of the atelier, walked us through the complex detailing and construction of the two looks from the collection.
---
1 / 20
"This look represents the theme of the collection. The initial inspiration was the sari, but as the collection evolved, Mr. Gaultier decided to reflect more on the fact that his clients come from everywhere and travel all around the world in the winter season, which gave birth to this look: a sari in a snowy Paris."