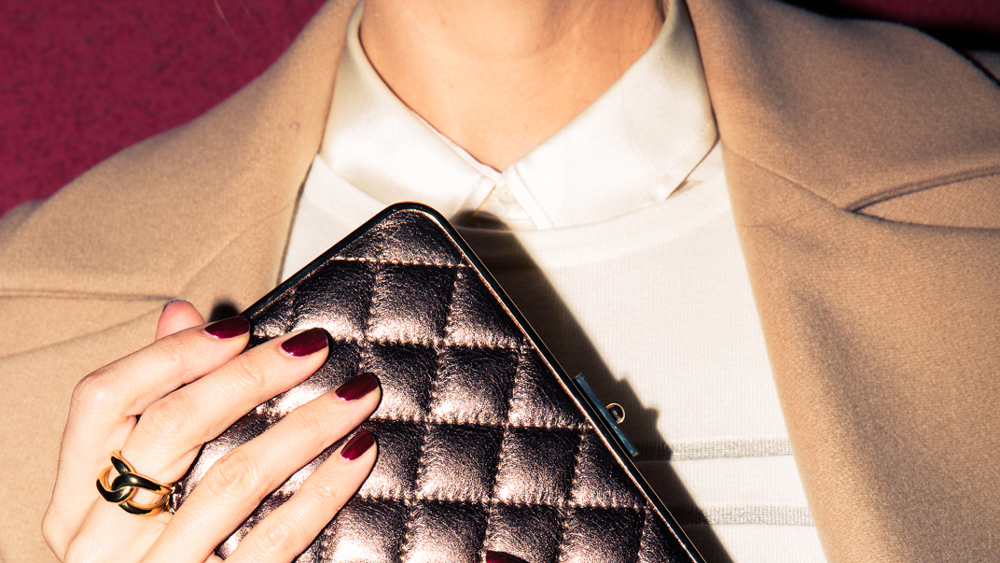 What 6 Game of Thrones Characters Would Buy from Net-a-Porter
If, you know, they lived in 2017 and shopped online.
With all the suspense and untimely deaths that happen on Game of Thrones, fashion isn't exactly our first thought. But it is our second. And how could it not be? With all those caped creations that appear on Khaleesi (out of nowhere, might we add), and the fact that hidden clues could possibly lie in something as simple as a coat? We often find ourselves focused on attire...which leads to imagining what their outfits might look like in modern day.
So, we did a little online shopping on Net-a-Porter, finding pieces we think would suit six of the female characters. Read on to see what they would buy...if Winterfell, or even the Citadel, had a computer.
---
Cersei
We'll start with Cersei, since everyone (read: Sansa) wants to be her. Her go-tos would catch your attention while still exuding power, and can't you just picture her in this fierce, armor-like leather jacket?! Plus, the royal has a thing for statement-making rings, so we included a black option that's similar to one she already wears.
---
Daenerys
Khaleesi will always equal capes—that's just the way things go. But Daenerys still manages to style even her most elaborate dresses with sensible boots. Probably because she walks a lot and, ugh, heels. We're not sure if she would be into earrings (does anyone on this show wear earrings?), but they *are* wings, aka a reference to her children, aka dragons.
---
Arya
Arya is a girl on a murderous mission, but right now, she's riding a horse and eating squirrels (???) in a forest with Ed Sheeran. We've decided this girl needs a warm coat, cool but stretchy pants, and a belt to keep her sword in. Boom—now she's ready for action.
---
Sansa
Obviously Sansa's biggest source of inspiration is Cersei right now (her hair was apparently a big hint), so we picked out a dress that the Queen would approve of, along with a fur coat and some gloves because, yo, winter has arrived.
---
Melisandre
Melisandre is most definitely lurking somewhere at the moment, with her creepy choker that keeps her looking young. We updated it with a Dannijo option, and obviously styled her in red, since, per her name, she is the Red Priestess (and it's totally her color).
---
Missandei
Missandei may technically be an "assistant," but the girl can wear the heck out of a crop top and maxi skirt. Her wardrobe pretty much already exists on Net-a-Porter, but we also added a pair of leather pants. It seems she's worked similar styles into her look this season, which means a battle is about to go down.