WWWRN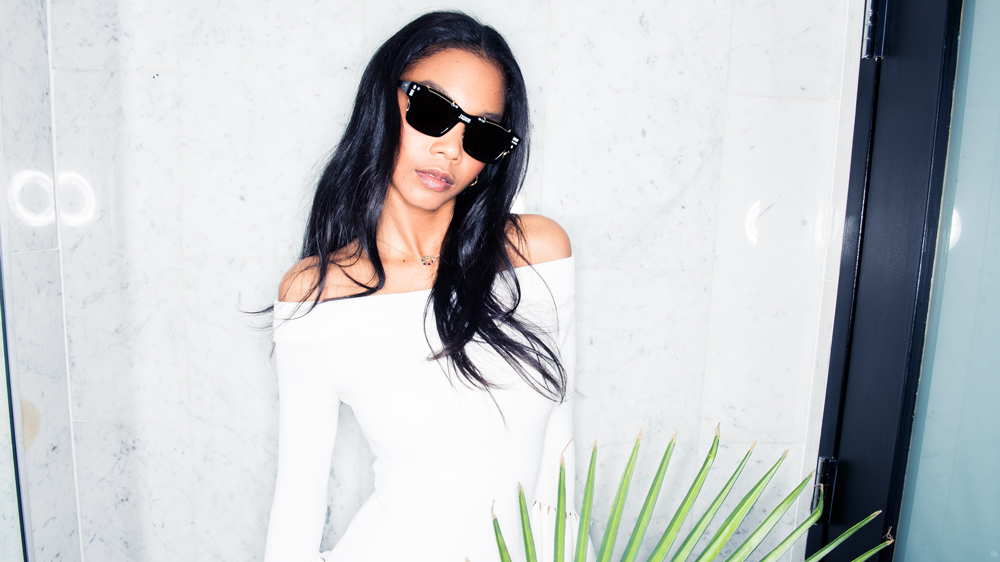 18 Brands We Wish Everyone Knew About
Late-night Instagram scrolling can be a good thing.
We can't even count the number of times we've been running around the city and all of a sudden we spot a woman flawlessly dressed in a head-to-toe LOOK. It's almost impossible to stop ourselves from crying out—Where are those earrings from? And your shoes? Pants? Sunglasses?? Of course, walking up to complete strangers and hurling rapid-fire fashion questions at them can be slightly alarming (although we admit we've done it before), but how else are we supposed to get the best recommendations for new labels? Our closets need a refresh! Luckily, our friends and co-workers have been that fashionable girl on the street on more than one occasion, and they were more than willing to share their latest discoveries. From under-the-radar beauty products to newly launched designers, here are the 18 brands we can't wait to share with you this season.
---
Laurel Pantin
Editorial & Fashion Director
1. VMV Hypoallergenics Boo Boo Balm: This is my end-all, be-all, must-have, desert-island, will-die-without it beauty product. It's a multi-purpose balm, but doesn't have beeswax, and doesn't have anything that causes allergies in I *think* anyone. That's VMV's whole thing—they're constantly testing and keeping up to date with new known allergens, making sure that absolutely none of their products contain allergic irritants. It's the greatest line ever.
2. Figue Dress: I have a Figue dress, and every. single. time. I wear it I get no less than ten compliments. I love their Tuk Tuk bags too, and their new line of totes that benefit an elephant charity, but their dresses always do the trick.
3. MUN Body Toning Serum: I love every single product from this clean, green beauty line. The facial oil is to die for, but the body serum is the dream—it's crazy-moisturizing and gives your skin the perfect amount of sheen.
---
Jodi Taylor
Assistant Editor
1. Reserved Reservations Staff Red Track Pants: Ever since I first stumbled upon Reserved Essential on IG, I've been hooked on the brand. The branding is strong, and the items that owner and creative director Mateo Berry produces are the perfect fit for the industry's current addiction to streetwear. Hi, did you see this track pant? I suggest you cop them now before everyone else does.
2. 3.Paradis x Ejder Tote Bag: I'm hitting two birds with one stone here—both 3.Paradis and Ejder are brands that you should become acquainted with immediately. Out of Montreal and London, respectively, they are both making their mark in the streetwear world, while collaborating on amazing pieces at the same time. I know this bag is half the size of my body, but I think that's what makes it so damn cool.
3. Anita Berisha Femme Earrings: Yet another gem that I stumbled across on Instagram (bless you, IG), Anita Berisha makes the most stunning jewelry. I've had my eyes on these Femme earrings for quite some time now and I think it's about time I make them mine.
---
Hannah Baxter
Assistant Editor
1. Saturday Skin Freeze Frame Beauty Essence: Discovering new beauty brands is thrilling but arduous. More than once I've tried out new cleansers, serums, or creams only to break out days later. Saturday Skin's products are light and dreamily moisturizing, and the Essence is a perfect addition to my dewy daytime skincare routine.
2. Cyril Studio Orbital Drops: This New York-based jewelry line is brand-new—founded by Leila Du Mond in 2017. I cannot get over the airy, celestial pieces in her collection, and these earrings especially make my heart flutter like crazy. I need to scoop them up ASAP!
3. JH.ZANE Elizabeth Top: Late-night Instagram scrolling sometimes yields an absolute gold mine of a discovery. I mean, look at this top! You'll finding me frantically adding everything JH.ZANE to my online cart from here on out.
---
Katie Becker
Contributing Beauty Editor
1. MiN New York Chef's Table: This fragrance boutique on Crosby is a treasure trove of niche, high-end perfumes from around the world. A few years ago, they launched their own line that is completely unexpected and a total reverie to experience all 16. I'm deeply in love with Chef's Table, which has notes of tomato vine.
2. Faris Swayday Drops: Seattle-based designer (and friend) Faris Du Graf melds organic shapes with pretty shiny things for accessories that can dress up anything from a sweatshirt to a gown.
3. BioEffect EGF Serum: This techy skincare brand (which gets its hero ingredient from bio-engineered barley!) has been around for almost 15 years in Iceland, but just came to the US this year and is still pretty under the radar. Their clinical studies, which show better skin firmness after 30 days, are pretty outstanding.
---
Tara Gonzalez
Assistant Editor
1. SACHAJUAN Finishing Cream: Anyone who knows me (or has seen me struggling on the street to make a bun out of my own hair when my hair tie breaks) knows I have incredibly thick, long hair. I struggle with it during the summer and I've come to depend on SACHAJUAN hair products, which make it both shine and stay in place without making it heavier. If that isn't a hair miracle, then I don't know what is.
2. Sandy Liang Accord Paneled Gingham Stretch-cotton and Lace Dress: I've been obsessed with Sandy Liang ever since I saw someone walking down the Lower East Side with her incredible faux pink fur jacket. You know what I'm talking about; I'm pretty positive you've seen it somewhere (your dreams, Instagram, etc). Since I am so devoted to everything she designs, I'm always surprised when people don't know who she is and now she's a CFDA finalist! Get on it, people! Plus, everyone always stops and asks where my dress is from when I wear this out. I bought it before taking off on a flight to Cuba, and it's my best impulse buy ever.
3. Lorod Canvas Curved Seam Zip-through Denim: Lorod makes my favorite pair of jeans that I don't own just yet. The whole idea behind the brand is that they make workwear for women—it's so badass! I've been dreaming of these zip-through ones ever since I saw them. Has a zipper ever looked so good? I think not.  
---
Samantha Sutton
Editor
1. Petite Studio Dianella Pants: As a petite person, it's often hard to find clothes that, well, don't make me look like a kid shopping in my mom's closet. But Petite Studio might just be the answer to all my problems. This brand makes clothes solely for tiny but full-grown humans, and I plan on adding these cropped pants to my wardrobe, ASAP.
2. C/MEO Ultra Light Long Sleeve Dress: "Australian girl" is likely the new "French girl," and I am constantly following cute Aussie brands on Instagram. Last year, I wore a bright blue C/MEO dress to a wedding and have been in love with the brand ever since. It might be time to invest in another piece, like this ruffled light pink number, which gives me Kate Middleton vibes, but with a little more...oomph.
3. Cult Gaia Malachite Acrylic Ark: If you don't know about Cult Gaia, you must. The Ark bag is arguably owned by every top blogger out there, and it always earns me compliments and questions every time I rock it. The best part? As far as pricing goes, it's pretty attainable (which means even though I own the natural color, my next paycheck is going toward this green option).
Part of the series:
WWWRN