Diane Kruger Doesn't Believe In Juice Cleanses And Needs 9 Hours Of Sleep
The actress and face of CHANEL Skincare on her simple beauty routine, loving Pho and not feeding into health fads.
Celebrity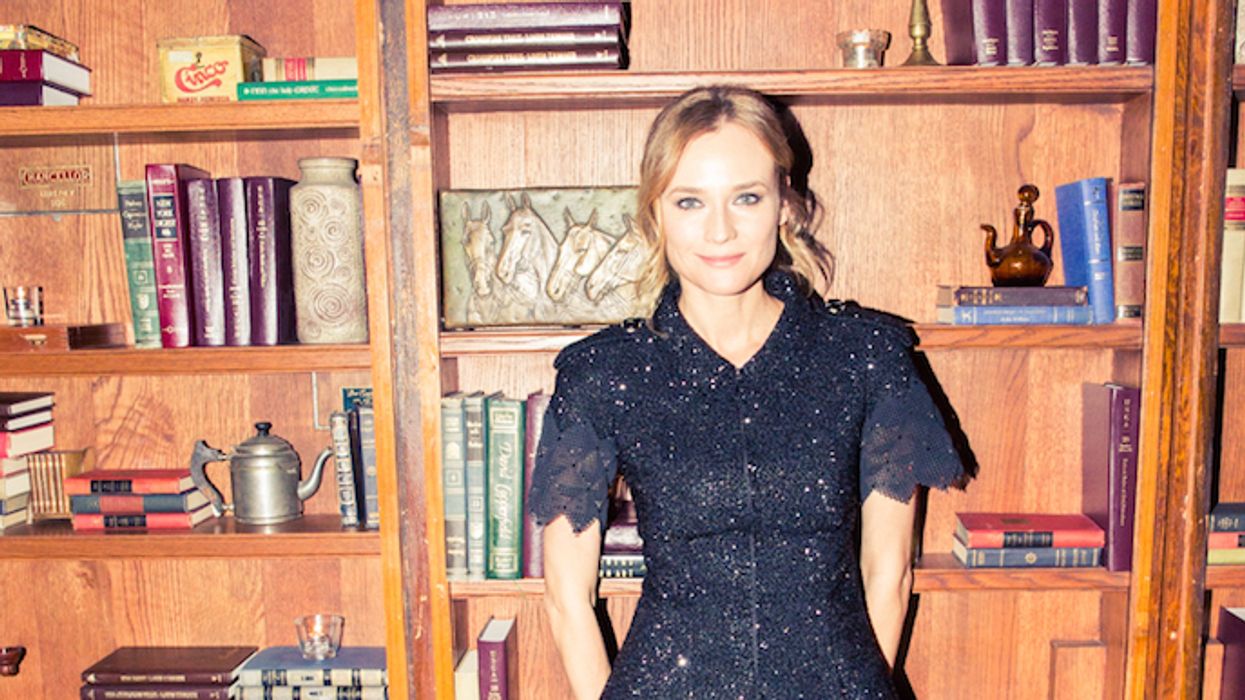 When we think of the lives of some of our subjects—glamorous, obviously, but also exhausting at times (the cross-continent travel, back-to-back-to-back press junkets, off-hour filming schedules, and full-day photo shoots...you get it)—we're confounded by how they manage to look so healthy and put together. And not exclusively in the vain sense, but also they sure as hell seem like they have their shit together.
---
Take Diane Kruger, who, following her world premiere of Sky at TIFF and subsequent day-long press obligations, cozied up with us for a glass of Pinot at Soho House. She had her shit together. We chatted about how she fights off jet lag, maintains her health even with demanding roles, and her simple beauty routine. Because, when you've been tapped to be the face of CHANEL skincare, you've got to be doing something right.
General Wellness
"I do the best, truly, when I get enough sleep. I don't know why, but I'm really not good on no sleep. A lot of people are not, but if I truly don't get nine hours, I'm not good. I feel best when I feel rested and also when I feel like I have enough time for myself to do the things that I love doing that is not work. I love work, but I need a day every now and then.


"[I fight jetlag with] sleep. I got in last night, and I went running in the hotel gym for half an hour because I feel like it gets me out of the funk of sitting and it turns my clock around. Then, usually, I either take a half sleeping pill to make sure, or I just pass out from the gym.


"I used to not like myself very much as I think teenagers do, and I've just gotten a lot nicer to myself. I know when I feel best, when I'm at a certain weight, when I eat a certain way—I just try to be really healthy without going crazy. I don't believe in all those juicing [crazes]. I believe I should be able to eat everything I love in moderation, and I kind of do."
Beauty
"I usually wash my face with something like Cetaphil. I have really sensitive skin. I like to use the CHANEL toner. It depends on if it's summer or winter; in the winter I love Le Lift, it's really thick and creamy, and then in the summer I use Le Weekend.


"[At night] I take my makeup off. I just wash my face; I never get facials. I break out really easily, so once I find a product I like, I stick to it.


"I get my makeup done so often for work and for photo shoots. On the red carpet, it's a different thing; the red carpet is not so precise. I always feel like less is more, and I don't like to be too made up on the red carpet.


"I like to go online and look at the fashion shows to get inspiration for hair or makeup, because I do my own makeup. For hair, I usually have an image that I like, and then I show my stylist.


"When I became a model, the fashion was really skinny, thin eyebrows. My very first photo shoot, this makeup artist in Germany was like, 'yeah, we should really pluck your eyebrows,' and I was like 'yeah, sure.' I looked like I was always astonished. I look back on those pictures; I look like I'm 100 years old because I look like Mae West. I've done it all; I've worn really weird eye shadow, bad color hair, you name it."
Mental Health
"I'm very picky now [with my jobs]. I like to get Thai massages, which is my favorite because they're very energizing. I like to take a day for myself usually [to decompress]. I try to not do anything but get a manicure or pedicure—just be by myself, go see a movie by myself, not really hang out with anyone."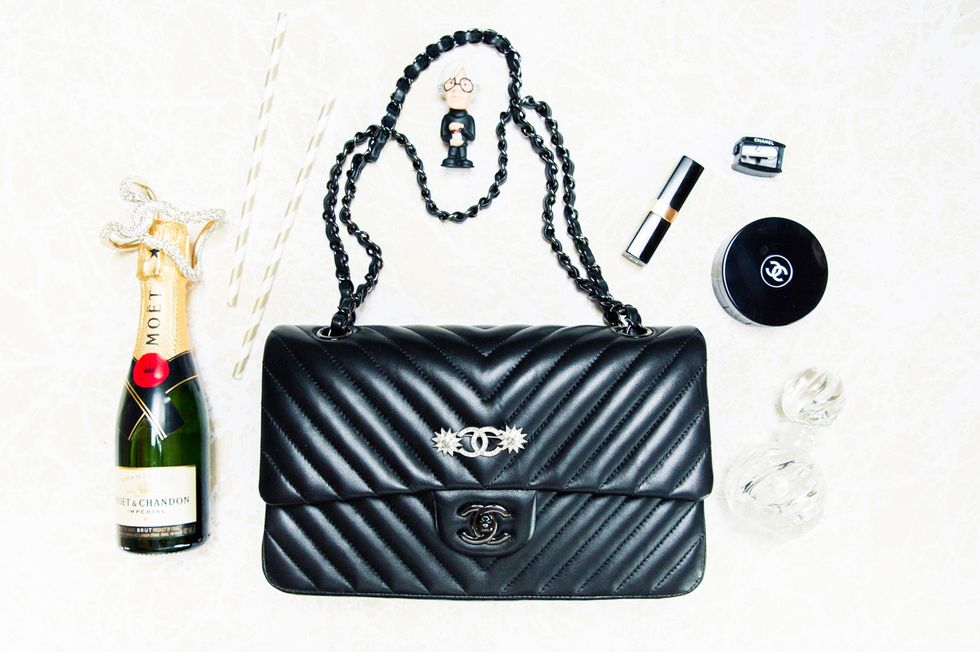 Eating

"I love cooking, too. I really love going to the market; I collect cookbooks, so I love to pick something that I've never made that's really elaborate. I like to make feasts. I cook Christmas dinner for 12 every year and Thanksgiving dinner. We never have catering, I cook for days and days and days. There's a lobster bisque that I make for Christmas that people seem to really love, and it takes a long time to make, so I make that once a year.


"[The one thing I do every morning is] make coffee. I can't get out of bed. I have a cat that wakes me up every morning at 6:30 am and I want to throw the thing across the room [laughs]. Actually, I feed the cat first thing and then I make coffee.


"Pho, I'm into it. I don't really have a sweet tooth, I like sweets every once in a while, but I'm not obsessed. It's more salty stuff, I go for really greasy Chinese food.


"Usually I have a glass of wine [before a red carpet]."
Fitness

"I want to be strong, it's bizarre. I come from ballet, so I used to work out pretty much every day until I was 15. Then I did ballroom dancing for a while, but by the time I was 18 I never used to go to the gym or work out at all. I would just not do anything because I was traveling so much and I was like, 'I don't want to go to the gym.' About two or three years ago I had to gain weight for a movie, and it wouldn't come off—I've been the same weight my entire life, and it wouldn't come off, so I started going to the gym. I guess it's coming from ballet, I have a very competitive thing in me and I got really into it and I love it. Now I go four or five times a week—I do Pilates, I do Xtend Barre. I just love it, and it makes me feel strong, and I feel confident."
Advice for anyone looking to be healthier
"Eat organic, cook for yourself. I feel like when you make food for yourself, there's sort of a satisfactory thing about making good food that's actually good for you. Don't deprive yourself of anything, but eat in moderation."