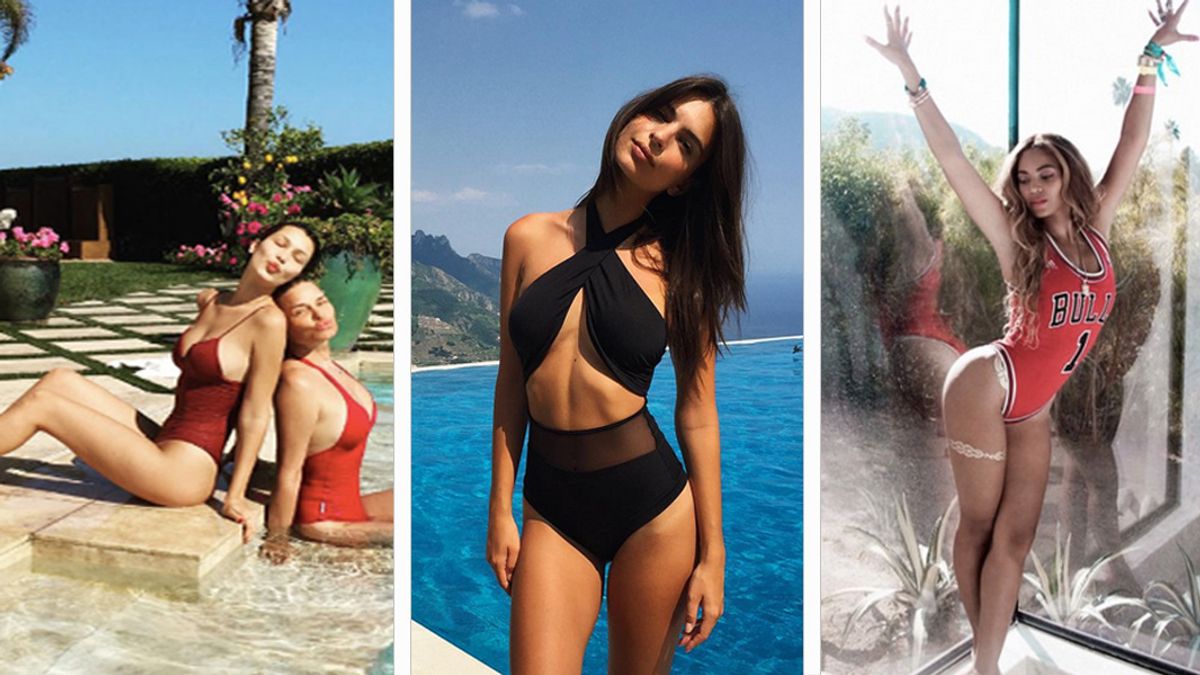 Trends
From Pinterest to Beyoncé to Bella Hadid.
Is there anything better than getting ready for the beach and just throwing on a one-piece bathing suit? One-pieces look as cute on a towel as they do underneath a pair of denim shorts so we'll definitely be wearing ours to the beach and back for the next couple months. Forget what Nora Ephron said about regretting not wearing a bikini more often, we're regretting wearing too many.
It also doesn't help (our wallets) that the signature swim look has been everywhere recently. It seems most celebrities have been wearing a one-piece in favor of a bikini and a quick look at Pinterest pretty clearly shows we feel the same. From Beyoncé to Pinterest here are all the one-piece suits you need this summer.
---