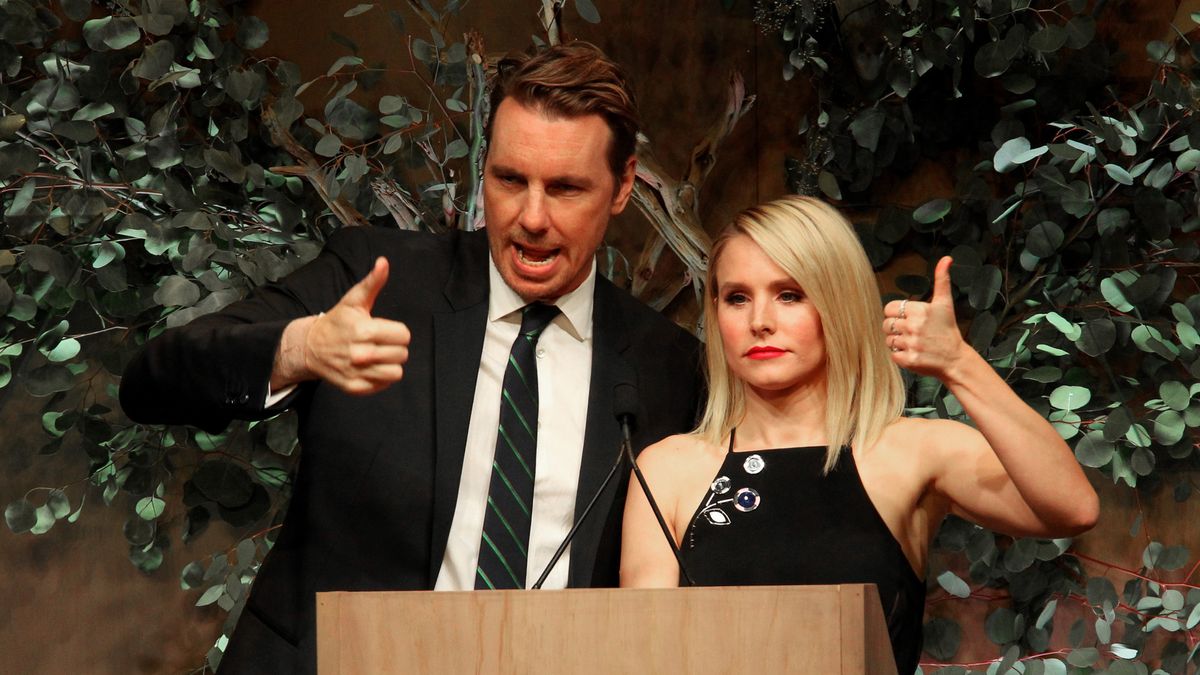 Celebrity
Excited for Game of Thrones? Kristen Bell and Dax Shepard Might Have You Beat
The couple just made a hilarious music video to honor their full-blown obsession.
Like most happy couples, Kristen Bell and Dax Shepard have a show they both happen to be into: Game of Thrones, which returns for season 7 on July 16. They first displayed their obsession last year, arriving at the premiere in (amazing) matching "Stark in the Streets, Wildling in the Sheets" tanks. But prior to the series' return this time around, they managed to one-up themselves—via hilarious video, complete with them playing (or, "playing") the GOT theme song.
Between their serious faces and those costume changes, we're practically doubled over with laughter. Take a look at the clip ahead, which is just another reason why we can't get enough of this duo.
---