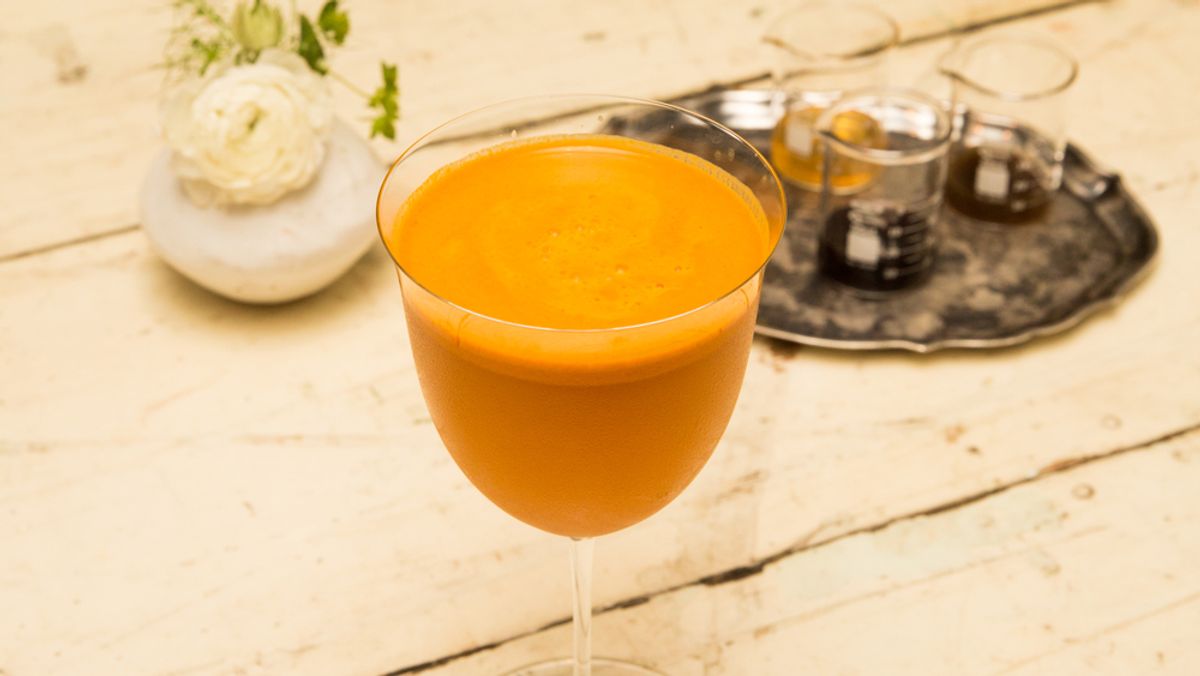 Food
Served at abcV, this drink will make you relax already.
Alec Kugler
Amid the sea of Sweetgreen and By Chloe that we consume on a daily basis, abcV, the new plant-based restaurant at ABC Home, has quickly become our number one choice when a lunch or dinner requires something a little more upmarket than a to-go salad in a plastic container. And what to pair with our avocado lettuce cups or seared baby artichoke? Their delicious tonics, of course—fizzy beverages that are a cross between our moms' white wine spritzers and a green juice loaded with a ton of tinctures and vitamins. The best part of the whole enterprise, however, is that abcV's beverage director, Jeremy Mustakas, has calibrated each tonic (they call them "vibrations" because duh) with ingredients that not only taste good but actually serve a specific purpose, whether that's "joy" or "brain" or "heart." But the one we find ourselves ordering most often is "spirit," which in wellness terms means you need a drink to freaking relax already. And guess what, guys?! No alcohol! Stock up on your tinctures and let's chill together.
"Sea buckthorn is a deliciously tart and fruity berry (think sour orange meets mango) loaded with vitamins B1, B2, K, C, A, E, folic acid, healthy fatty acids and a ton of antioxidants. Blue lotus is a beautiful bright-blue ancestral flower that has been known to provoke deep meditation. Skullcap and kava are both great at reducing stress, restlessness and anxiety. We love this tonic for its calming effects and healing qualities."
---
Spirit Tonic
---
---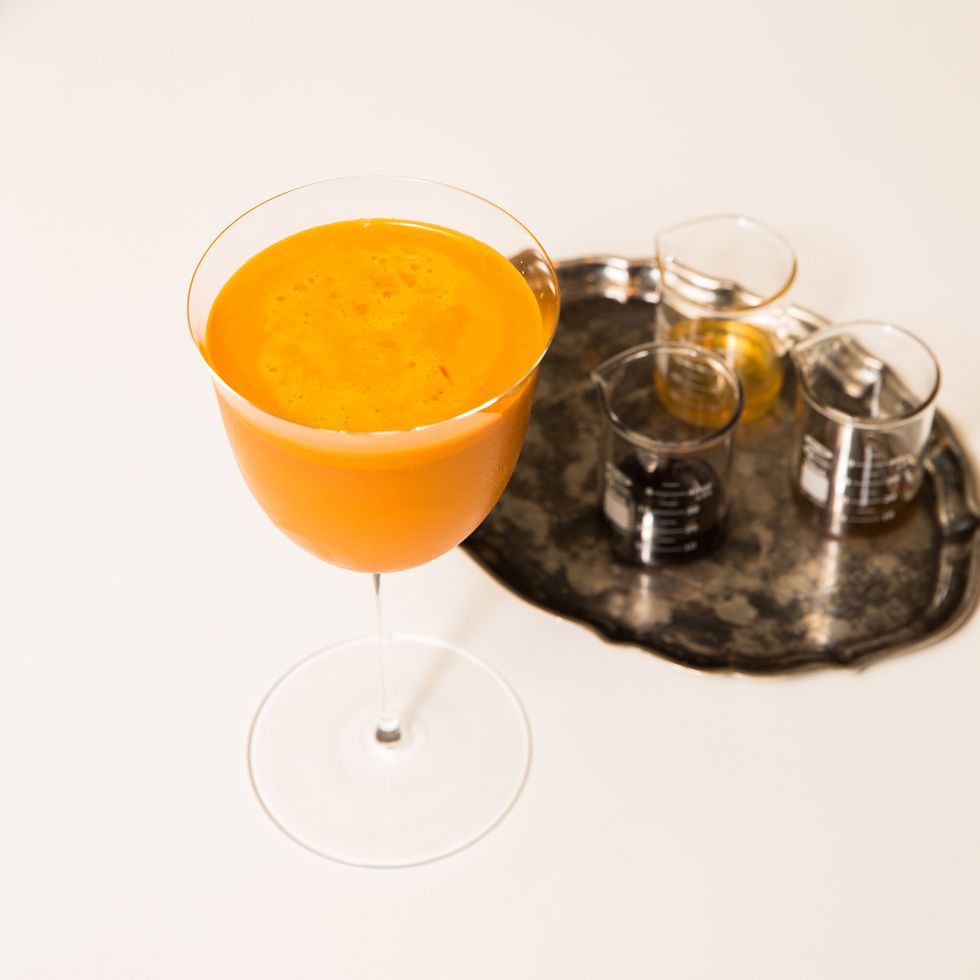 INGREDIENTS:
4-6 drops kava tincture
4-6 drops skullcap tincture
4-6 drops blue lotus tincture
1 oz. sea buckthorn juice
1⁄2 oz. fresh squeezed lime juice
1⁄2 oz. honey or agave
3 oz. sparkling water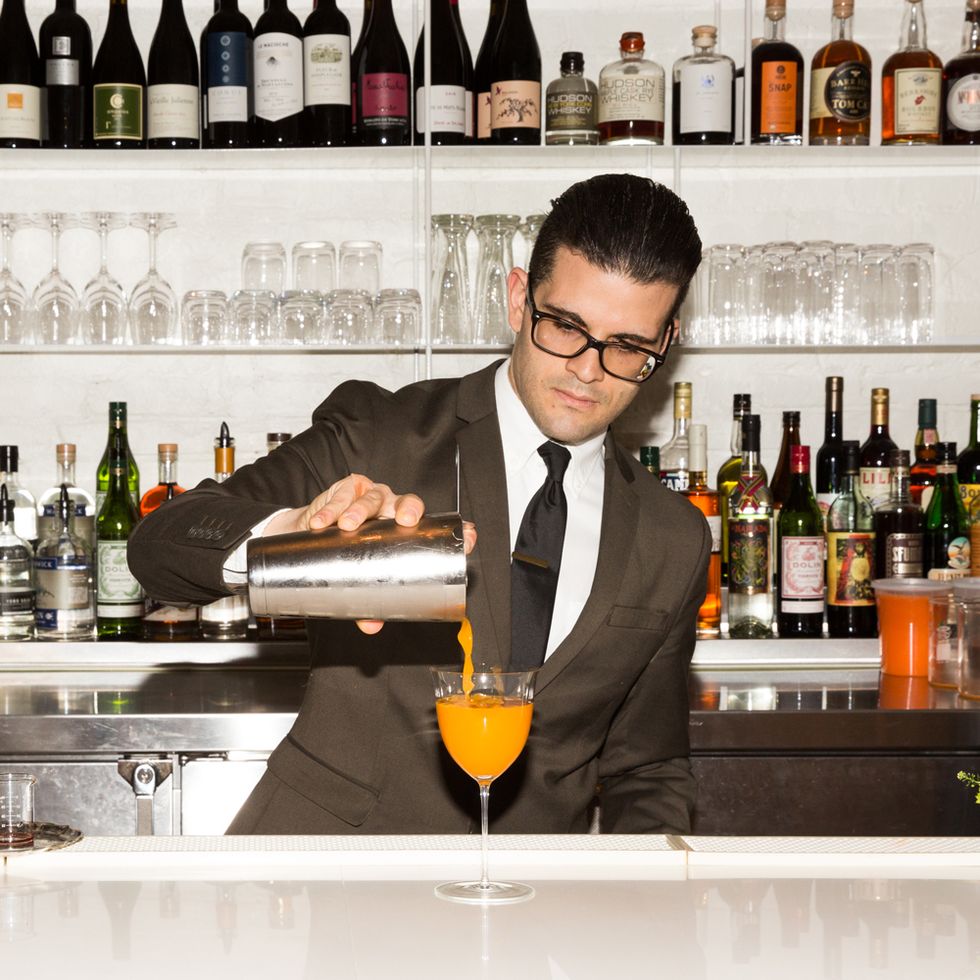 DIRECTIONS:
1. Fill a shaker with ice.
2. Add sea buckthorn juice, lime juice, 4-6 drops of each of the three tinctures (I recommend starting with four drops) and honey or agave to taste.
3. Shake for about five seconds, then add sparkling water.
4. Strain into a glass and enjoy!
"I prefer to use organic, alcohol-free, glycerin-based tinctures. Here are some tinctures and a sea buckthorn juice that are easy to find online or at your local health food store":