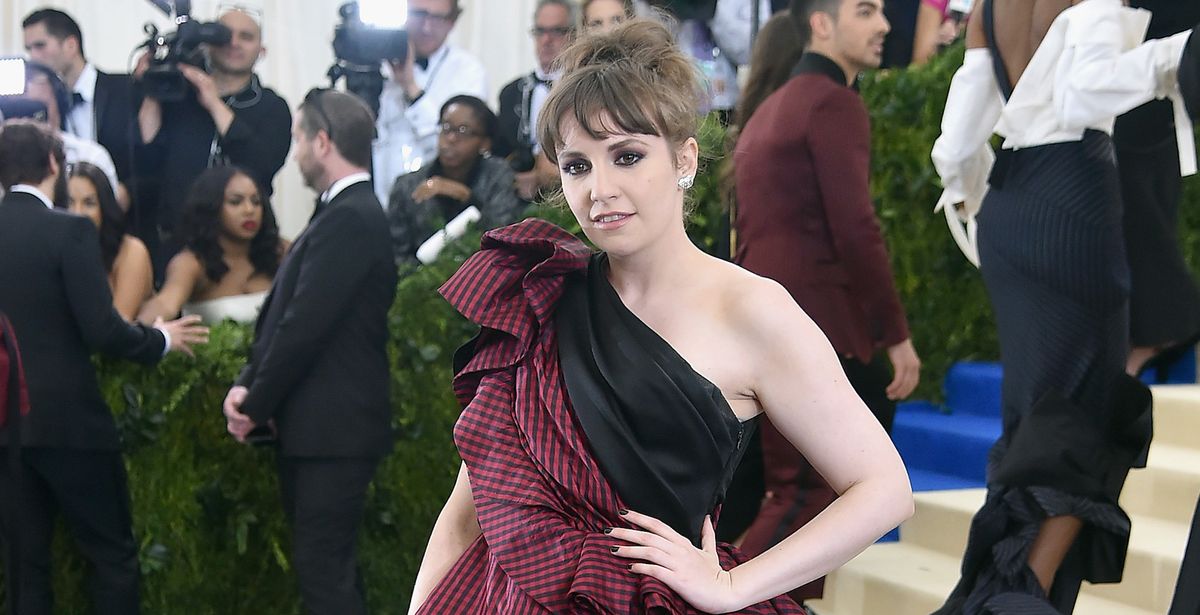 Image Courtesy of Getty
Celebrity
Lena Dunham Is Cleaning Out Her Closet to Support Planned Parenthood
You can shop her Met Gala gowns on The Real Real.
Lena Dunham has been dominating the news this weekend (seriously, so much drama over her dog!) but as of today, she's finally in the spotlight for a positive reason. The GIRLS creator is selling everything from custom monogrammed bags to the plum satin Zac Posen gown she wore to the 2013 Golden Globes on consignment site The Real Real. Remember that turquoise bikini Hannah wore all through the beach house episode in season 3 of GIRLS? Yup, you can buy that too.
All proceeds from the sale go to support Planned Parenthood, an organization Dunham has championed for years, which makes it the perfect reason to snag a piece from the star's eclectic wardrobe. We're partial to the Samantha Fruit Print Dress from her friend and designer Rachel Antonoff, as well as the Streetzies Satin Sandals with faux fur bunny ears. Unsurprisingly, everything is selling out fast, so head over to The Real Real soon to make your purchase for a good cause!
---
Photo: Getty