Fashion Week
Honey, I shrunk the sunglasses!
Sunglasses are one of the greatest accessories ever created. They're easy to wear, help you avoid making eye contact, and can easily make an outfit. There seems to always be an it-shape (massive eye roll for it-anything, but still) sitting pretty on the bridge of everyone's nose—there were aviators, then wayfarers, then those massively oversized round frames Nicole Richie and The Olsens made popular—and lately the shape has been classic cat eyes. You've seen the Adam Selman x Le Specs Last Lolita sunglasses everywhere—I have too. I actually own the slim cat eye in both red and black; I wear them all the time. The problem is so does everyone else.
So, in search of a new frame shape, I couldn't help but notice the micro matrix-like glasses all over the streets of Couture. Now I'm convinced I need a tiny pair for myself.
---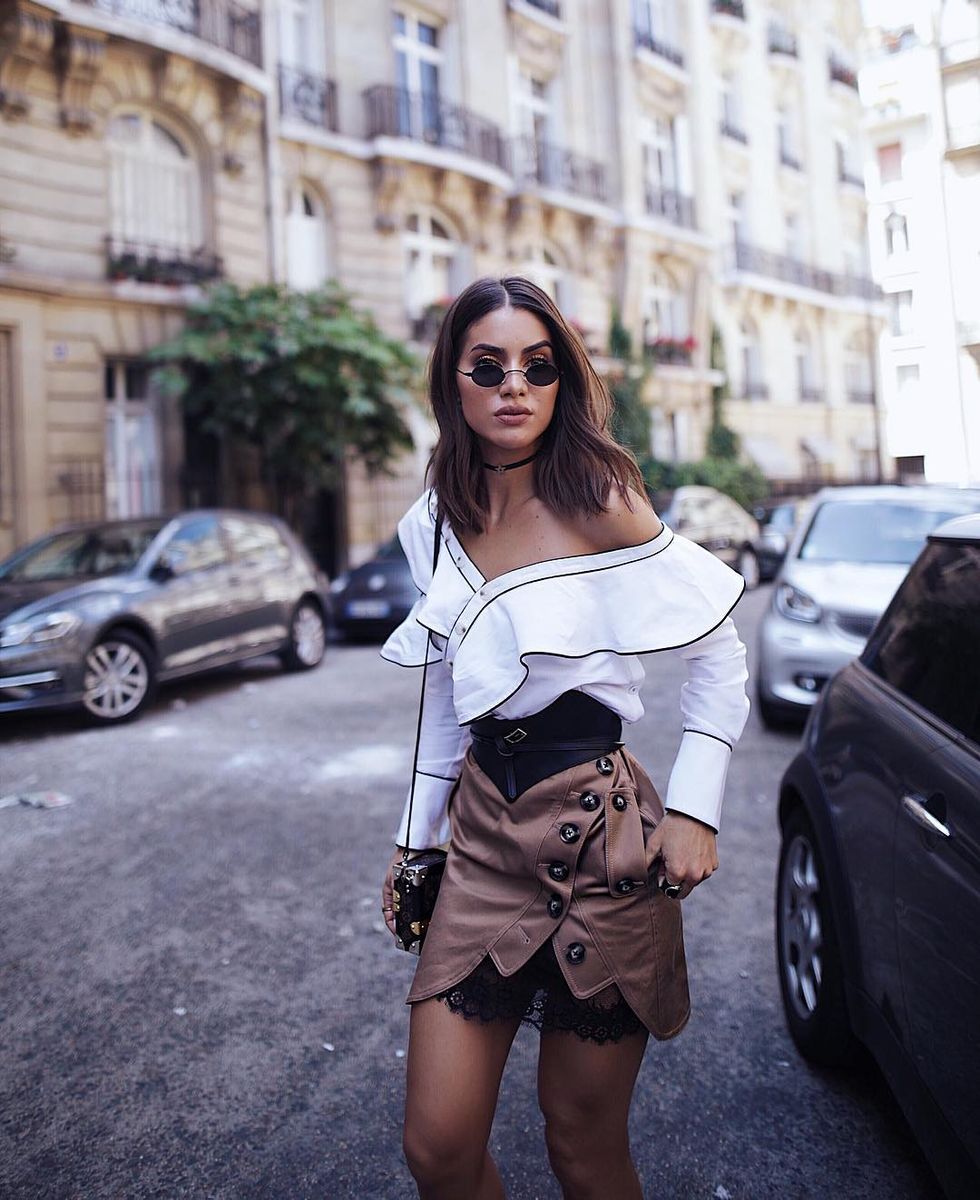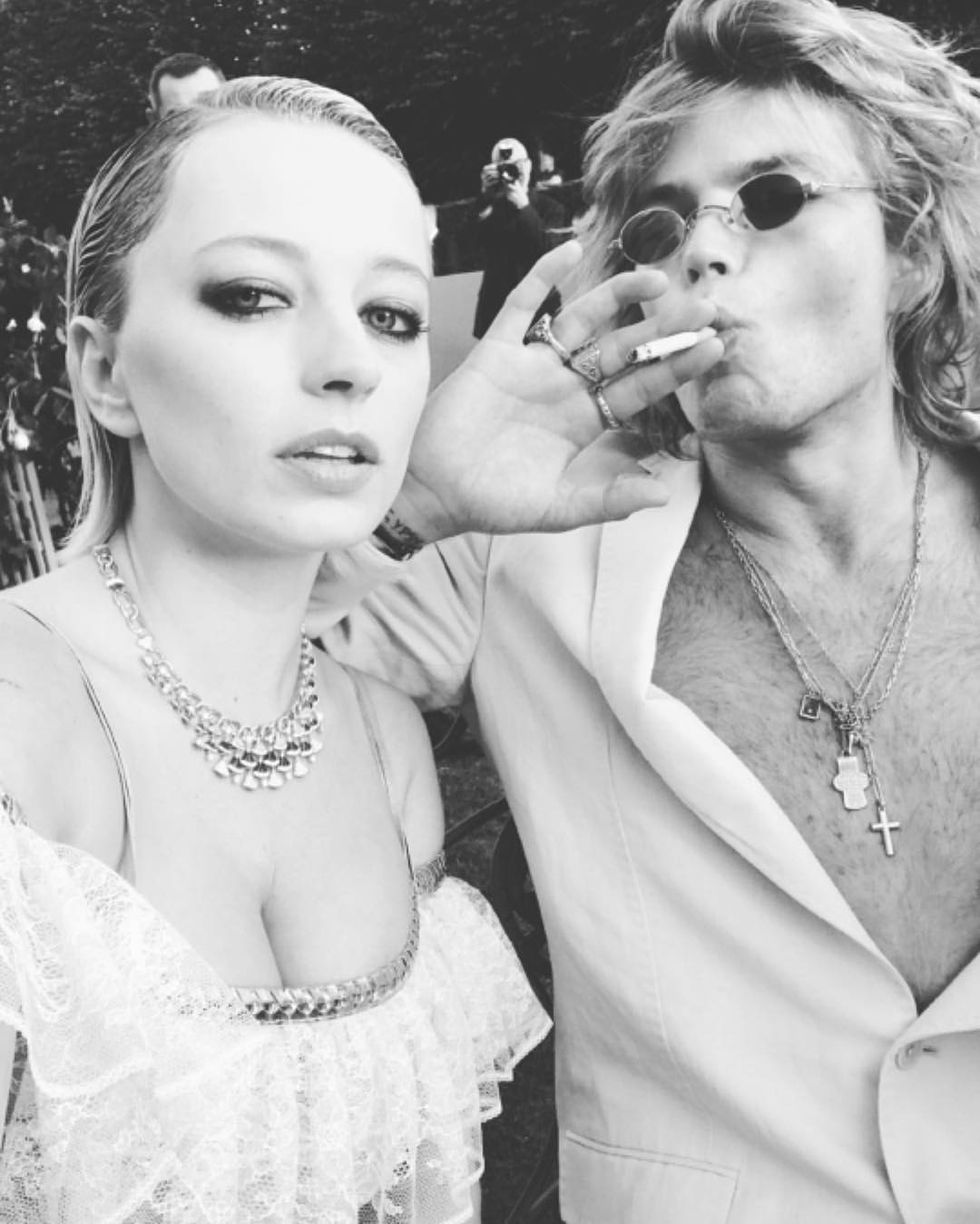 Bella Hadid wore a small black pair from Roberi and Fraud with her sheer Dior, looking amazing while quite literally just standing in a corner. In between shows, Camila Coelho and model Jordan Barrétt were both spotted in the same pair. Kendall opted for a more rectangular frame paired with Jacquemus and a neckerchief. The glasses were flattering on all their face shapes, while also small enough to not overpower an outfit but simple enough to look just as good paired with a gown or a white button-down. They also look great with all-black and a long trench coat–it would be impossible not to talk about these glasses without mentioning the resemblance to those famously worn in The Matrix; who knew Keanu was so Couture?