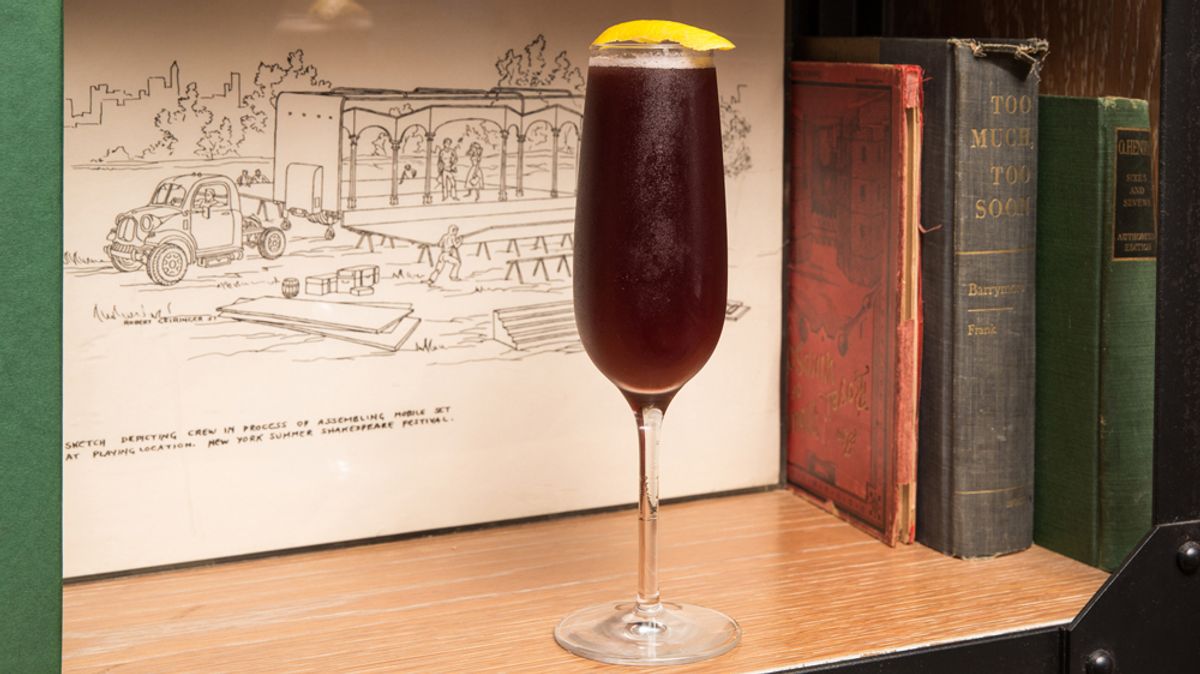 Entertaining
It's romantic, delicious, and almost too easy to drink.
Alec Kugler
We're getting to that age when we no longer want a vodka soda in a club where we can hardly hear ourselves think. We would much rather host a chic dinner party, invite all of our friends, and serve bottomless fancy cocktails, like this one from our friends at The Library at The Public Theater. Not only does it have an irresistible name, but it also manages to taste both smooth and bubbly at the same time. We suggest you never host a dinner party without it.
---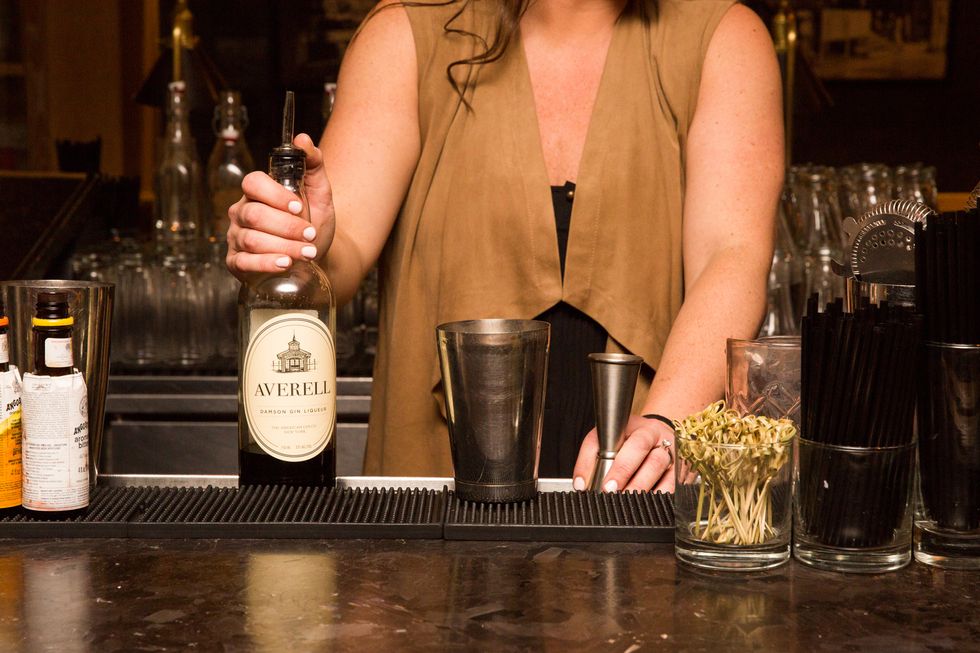 INGREDIENTS:
1.5 oz Averell Plum Gin
0.5 oz lemon juice
0.5 oz Rothman & Winter Violette
2 droppers Salers Gentiane Aperitif
1 oz sparkling rosé
lemon (twist)
DIRECTIONS:
1. Add all of the ingredients into a mixer and shake well.
2. Strain into a champagne flute.
3. Top off with sparkling rosé.
4. Garnish with a lemon twist.