WWWRN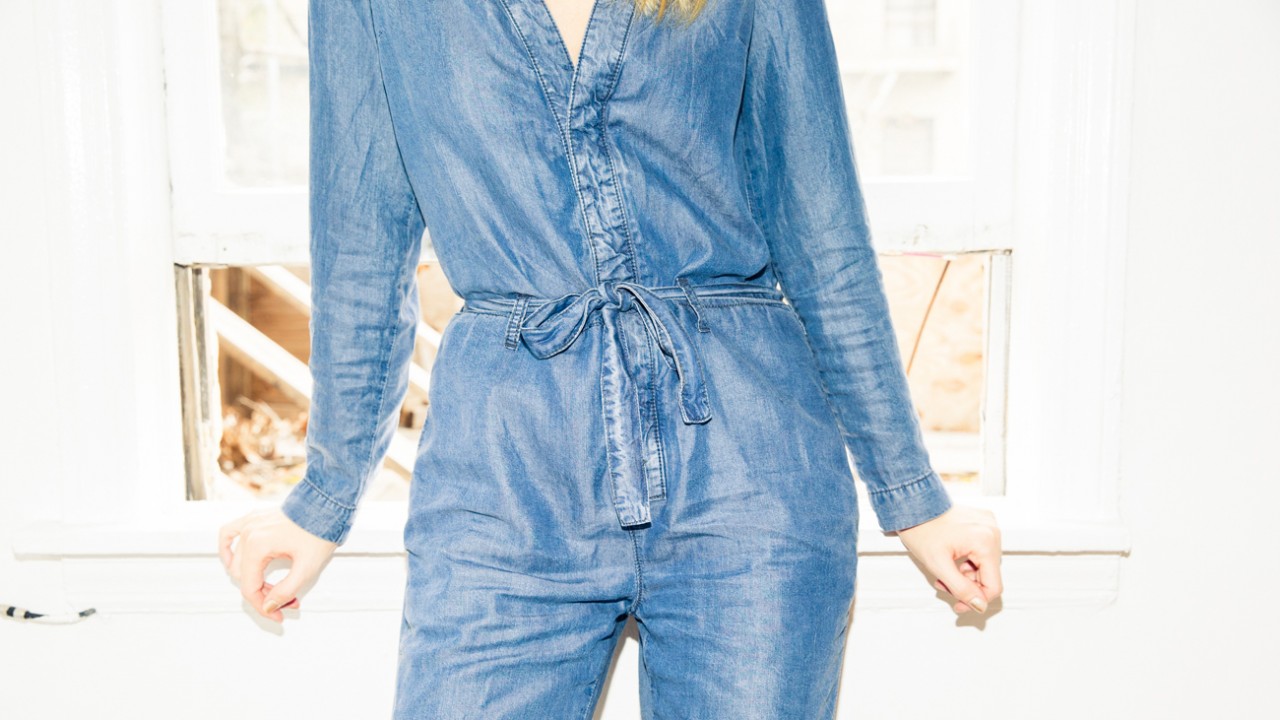 18 Jumpsuits And Rompers To Suit Every Style
Add our favorites to your closet.
Ask any Coveteur editor about their fail-safe outfits, and you'll invariably find us all endorsing one thing—a jumpsuit. From coveralls to overalls, it's hard to go wrong with this versatile style, and luckily they're more popular than ever, so options are limitless! We tracked down the absolute best jumpsuits out there, whether you need sparkly disco vibes (and honestly, who doesn't these days?), a formal dress alternative, or just something cute and comfortable for everyday wear. There's nothing wrong with scooping up one (or 18!) as a treat to yourself. It is payday, after all.
---
Noah Lehava
Senior Editor: Health & Wellness 
1. Diane Von Furstenberg Satin Jumpsuit: Forget formal dresses—I'll take a plunging, fire-engine-red jumpsuit any day of the week.
2. Free People Fitted Vest One-Piece Jumpsuit: Anyone who knows me understands that I'm obsessed with patterns, stripes especially, so this breezy, linen jumpsuit from Free People is basically my ideal summer outfit. I also can never have enough '70s vibes in my closet, so the silhouette is perfect.
3. A.L.C. Kitt Floral Silk Overalls: Color! Pattern! Excitement! I'd pair this with a fitted white tee for work, and a black lace crop top on the weekends. More bang for your buck, you know?
---
Caryn Prime
Managing Editor
1. COS Short-sleeve Poplin Jumpsuit: I often wear this without the belt when I want it to be more casual. But belt or no belt, this might be one of the most comfortable, lightweight things that I own.
2. Madewell Coverall Jumpsuit: A pink coverall, what more could you ask for?!
3. Warm Peasant Woods Wide-Leg Jumpsuit: I love that this jumpsuit encompasses my dress aesthetic, long and billow-y and usually involving some kind of print, but is actually pants!
---
Laurel Pantin
Editorial & Fashion Director
1. Acne Studios Tegel Oversized Japanese-denim Jumpsuit: I've been in love with this jumpsuit ever since I saw Rihanna wear it in her Paper mag shoot. I don't have the green spiked mohawk to match (yet), but I think this would be perfect to throw on with a high pair of platforms. Also the pockets are huge, which means I probably won't even need to carry a bag!
2. Kim Shui Beatrice Jumpsuit: Since my dream Acne Studios jumpsuit is loose and covered up, I obviously need something in my closet that is the complete opposite. This Kim Shui jumpsuit is covered in red lace and barely there. I love it.
3. Self-Portrait Hall Lace-panel Slim-leg Jumpsuit: Annnd finally, to further balance out these two extreme jumpsuit styles, there is this perfect Self-Portrait number. Sheer on top and covered up on the bottom, it's the perfect amount of sexy and serious.
Part of the series:
WWWRN