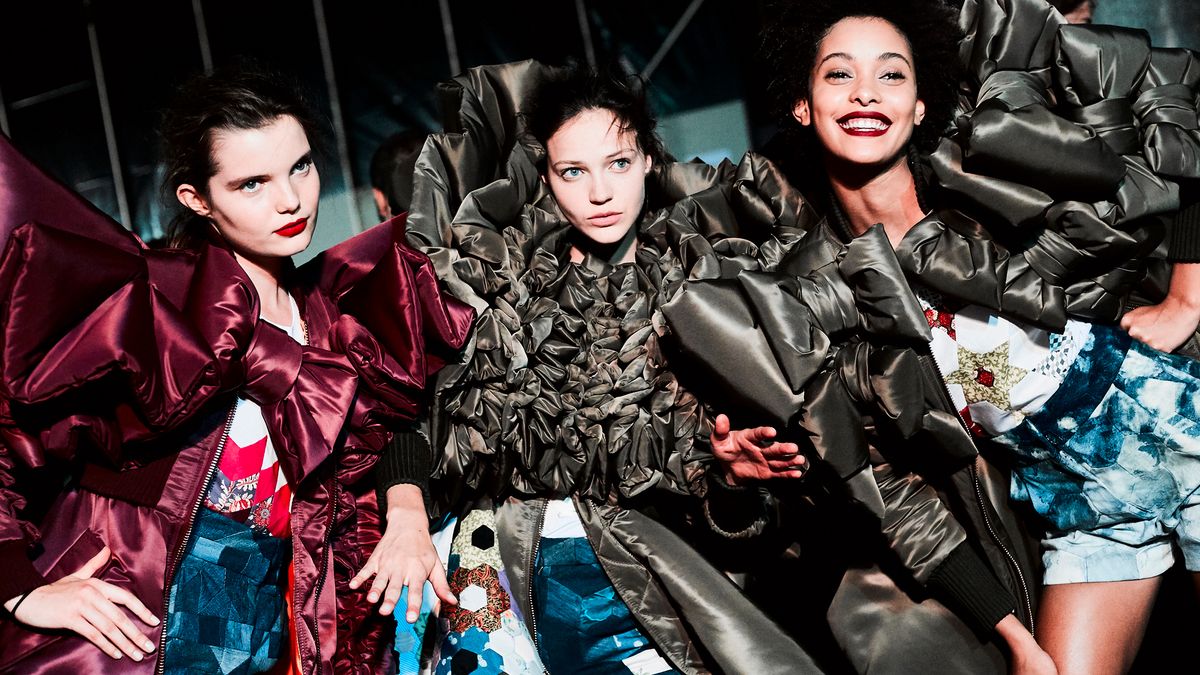 Fashion Week
Where Times Square-style cartoon heads are suddenly de rigueur.
Molly SJ Lowe
There was a new breed of model that caught our eye at the Viktor & Rolf haute couture show. She's got an oversized head with huge eyes and the kind of full, symmetrical lips that people pay money for. Some have pink hair or a strip of curls running down the center of an otherwise shaved head. Some had a single braid that flopped to one side, while others had thick, blunt bangs cut just above their eyes. These life-size "action dolls" (giant full-head masks worn by models at the Couture show) are the newest mascots for the Dutch brand, which celebrates its 25th anniversary next year. Beneath the heads, industry legend Pat McGrath worked her magic, creating the perfect flawless, red-lipped look.

The first half of the show featured the action dolls walking in a slow, methodical rhythm in their Doc Martens, but the second half was a whirlwind of models sans heads hurriedly walking the runway with windswept hair. Their jackets opened to reveal jeans and t-shirts, many featuring the brand's upcycled patchwork motif from the previous seasons.
Click through to see backstage and how these giant cartoon heads factored into the show.
---