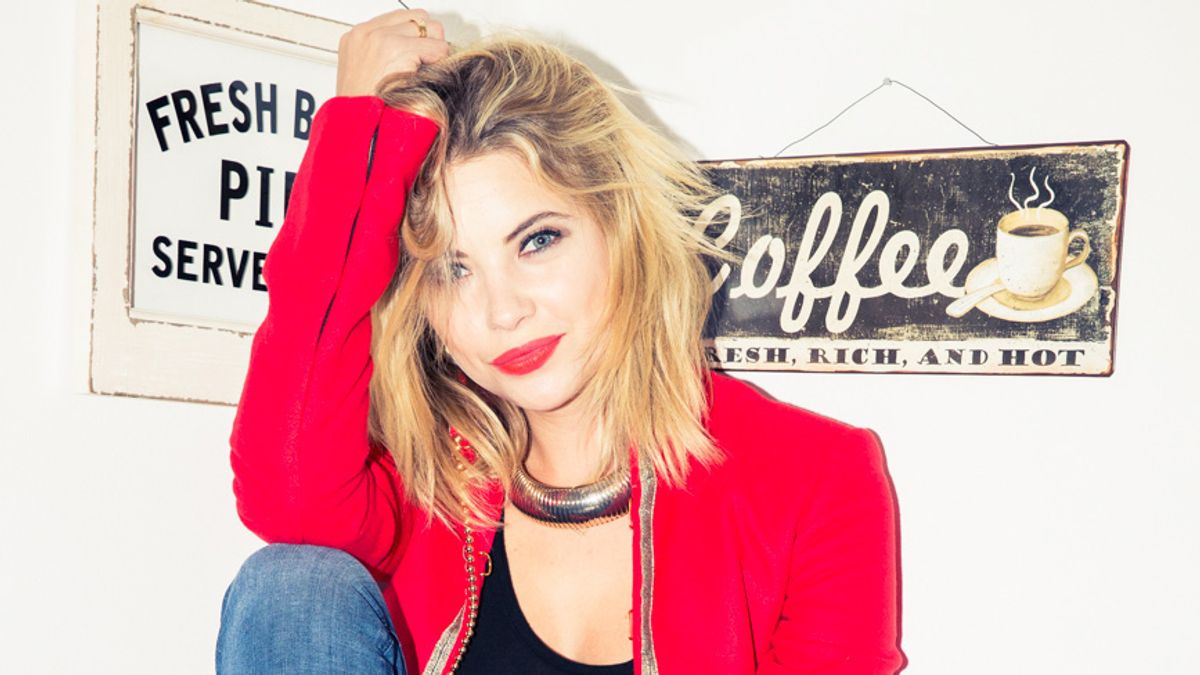 Celebrity
The three style tips we're taking from Ashley Benson.
The Pretty Little Liars finale was yesterday, and we're both surprised it's been going on for so long and that it's also now over. We have a lot of questions...like why didn't the police ever believe any of them? Who has the time to hold a grudge against four teen girls for so long? How did they manage to wear high-heel pumps to high school (although we somewhat admire that choice)? And even if we're still confused about who A is and why, one thing's for certain–on and off screen, the pretty little liars loved getting dressed. Unconvinced? Just take a look at Ashley Benson's closet. Here's how to get one of our favorite PLLs' look (although we'll admit we have a couple...see here and here).
---
If you could only wear one thing forever, let it be a leather jacket
Ashley admitted that she doesn't go anywhere without a leather jacket. So why would you? It is the essential "I didn't try that hard but still look this cool" wardrobe piece, after all. It can also be worn year-round, in the winter under a thicker jacket, in the spring and fall by itself and in the summer over a...bathing suit (kidding, kinda).
 
But...if you have to own more jackets, by all means go ahead
Okay, so if you could only buy one jacket, a leather jacket is a great choice. But since that is more of a hypothetical than anything, go ahead and buy all of the blazers and trenches too.
 
No boot is more perfect than a simple heeled black boot
There is nothing wrong with your favorite pair of white sneakers. Yes, they go with everything—we know and we agree. But when you look back through fashion history and on the streets even now, there is nothing more versatile, flattering and easy to wear than a simple black boot. We'll take ours like Ashley does—with a heel, thank you.