Rihanna's Latest Manolo Blahnik Collaboration Is Out
So naturally, we imagined all the places she'd wear her new shoes and what she'd pair them with.
Celebrity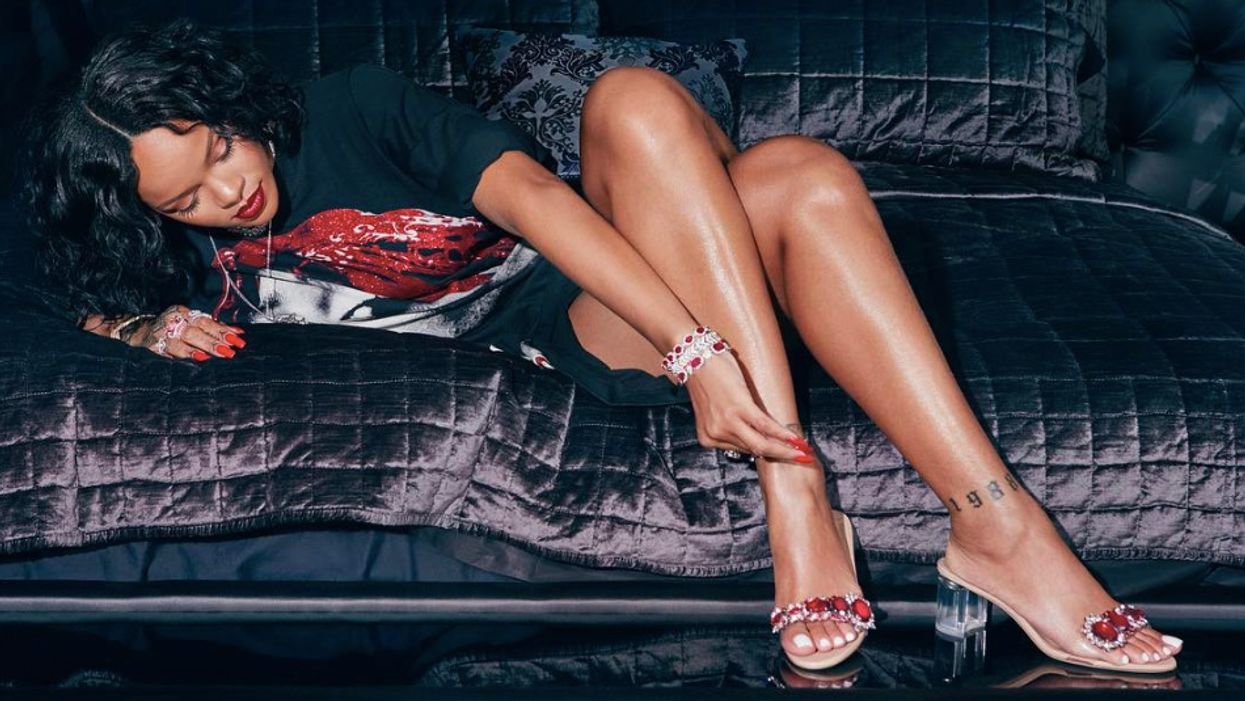 All good things must come to an end, Rihanna's Manolo Blahnik collaborations included. The major silver lining in this, though, is that the bad gal is going out with a bang. The third and final collaboration, So Stoned (clever, Rih), is quite arguably the best one yet (although we will never forget the denim thigh-highs from "Denim Desserts"). While we're not blind to Rihanna's badass brilliance, we didn't really know what to expect from this collection—but damn, it did not disappoint. It includes one strappy high heel, one heeled gladiator, and two heeled mules, with perspex heels, PVC, and Swarovski jewels used throughout. You'll recognize the Poison Ivy heeled gladiators from Rih's "Wild Thoughts" video.
Of course, upon first glance at the four-style collection (set to release July 6th), we immediately started envisioning all of the outfits that could be paired with each shoe. Below, the ensembles we see Rihanna pairing her latest and final Manolo collection with.
---
Visiting Family in Barbados
Attending a Charity Dinner
Smoking Some Ganja with Melissa Forde