Living Off Ramen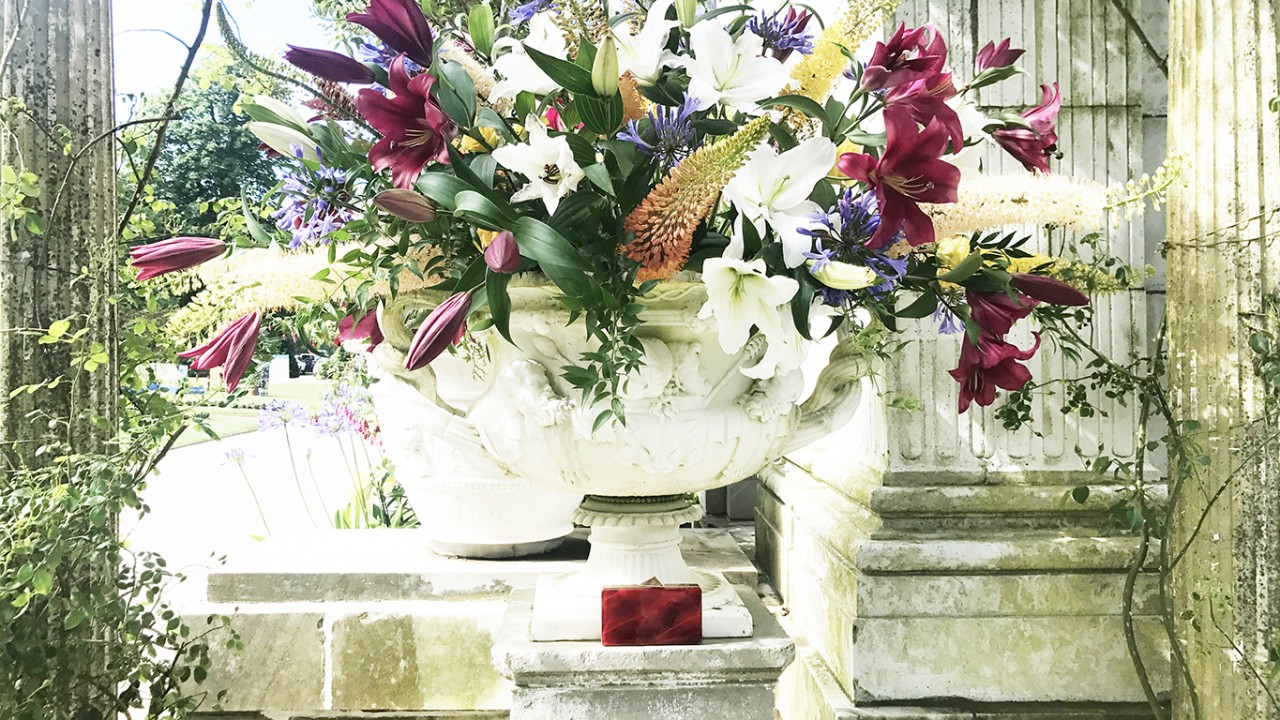 Coveteur Editor Tara Gonzalez Is Considering Forfeiting Her Nest Egg for This Crazy Bag
Who needs a mansion when you have pretty things?
I'm originally from Astoria, Queens, so when I graduated from college, I moved back home like most of my native New Yorker friends in order to save money. Even though I've been doing a pretty good job, I can't help but occasionally splurge for a really pretty thing that I really, really want. This Blacksea clutch with red feathers (have you ever seen anything like it?!) is a perfect example. As soon as I saw one in model Fei-Fei Sun's suite as she prepared for the Met Gala, I knew I had to get one for myself.
My boyfriend and I are trying to buy an apartment....but I also really want this clutch! So maybe...just maybe I'll get this and just take it to events at other people's fancy homes? I took it on a test run with me this past weekend at the Newport Flower Show (which explains that massive bouquet) with Iris Apfel (more on that on our Instagram), and it felt great. Now that I think about it, maybe it is a home investment considering it'll look great on my future shelves?
APPROXIMATELY 1 MONTH OF SAVING UP FOR AN APARTMENT = 1 BLACKSEA MIGRATION MINAUDIERE AT $1,955