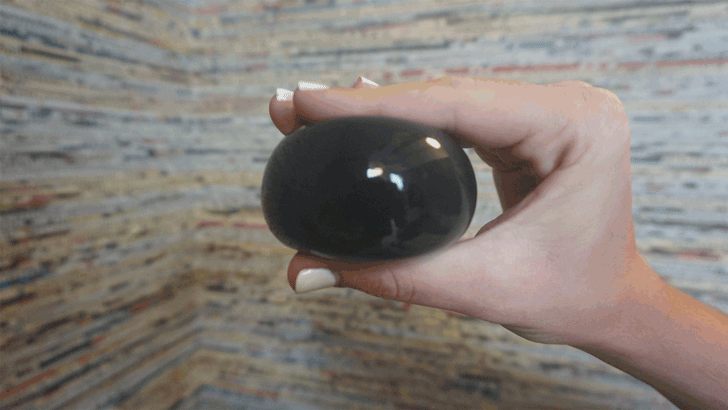 Skin
So squishy. So satisfying.
Kendall Abelman
There are few thrills cheaper (or more satisfying) than a novelty beauty product. Give me something that lights up, spins, trembles, or smells like food, and I'm in. Even better when said novelty product actually performs.
Boscia's Charcoal Jelly Ball Cleanser is one such product. If you haven't seen one yet, take a gander:
---
The cleanser is currently a Sephora exclusive and retails for $20. It arrives shielded in a plastic house, encased in what appears to be a clear balloon, and joined by a toothpick-like implement designed to burst the balloon, revealing the jelly ball inside—which is the cleanser. Sound confusing? It is, kind of.

Basically, the charcoal-laden cleanser arrives in solid Jell-O-like form, encased inside that balloon. When you pop the balloon, the cleanser retains its shape—it's jelly all the way through—and the jelly is the cleanser (which is good for all skin types). Weird, right?

Yes, but also clever! The design is intended to really get into some hard-to-reach areas and give your face a bit of a massage (it feels terrific). It also thoroughly cleanses pores and leaves your skin feeling supersoft and moisturized.

Still confused? We opened one and tested it out on Facebook Live, so you can see exactly how it works.

All in all, we'll say this: Cheap thrill? Absolutely. Does it work? Absolutely.