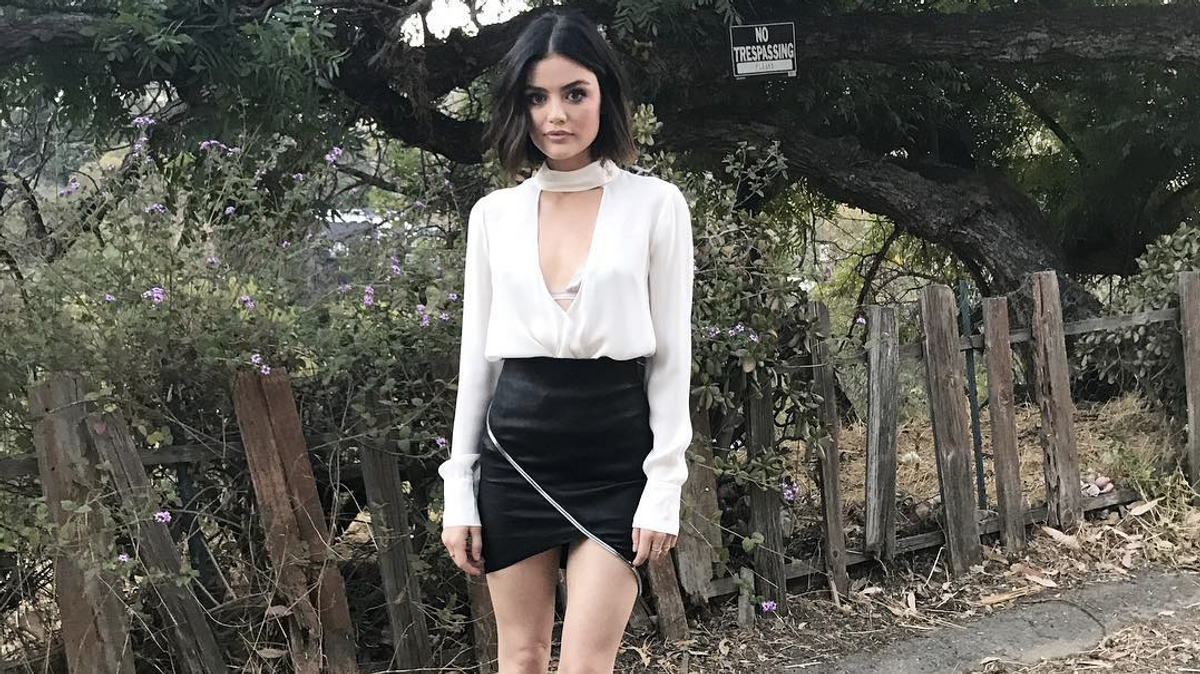 Celebrity
How Lucy Hale's Father's Day Post Turned Into a Full-On Debate
The Pretty Little Liars actress called herself fat...and fans were not happy.
Plenty of celebrities took to social media to shoutout their dads this Father's Day, but unfortunately, Lucy Hale's sweet post was overshadowed by...a questionable comment. Responding to a simple "Awwweeeee" from friend and hairstylist Scotty Cunha, the Pretty Little Liars star wrote, "ugh I was so fat."
Naturally, you can see why this fired up plenty of her fans.
It's important to note that Lucy has been open about her struggle with eating disorders in the past. "I would go days without eating," she told Cosmopolitan back in 2012. "Or maybe I'd have some fruit and then go to the gym for three hours. I knew I had a problem…It was a gradual process but I changed myself."
Commenters didn't hold back. They called Lucy out, saying that, for starters, she looks "healthy" and far from fat, and that she's supposed to set an example for young fans.
"If this is fat, I'm a beached whale," someone said. "Fat?" another echoed. "You look a healthy size. Joking or not, you should be aware of your audience and recognize that kids look up to you and when trying to emulate you, could possibly be looking in the mirror saying 'ugh, I'm so fat.' Time to unfollow."
There were, however, those who stood up for the actress. "She's human," someone chimed in. "She has the right to have insecurities and to not be okay with her body." Plenty also stated that they felt bad that she felt this way, and that they could relate.
Disappointingly, Scotty's response seemed to validate Lucy's comment, in a way. "lol still gorg tho!" he wrote.
Whether or not the actress was joking or just expressing that she wasn't happy with how she looked in that photo (like many of us do) is still unclear. But either way, a public forum probably wasn't the best place to say something like that. At any size, Lucy looks beautiful—and we really hope she knows this!
---
1/4
Lucy shared this sweet photo of herself with her dad on Father's Day.
Photo: Courtesy of Instagram/
@lucyhale