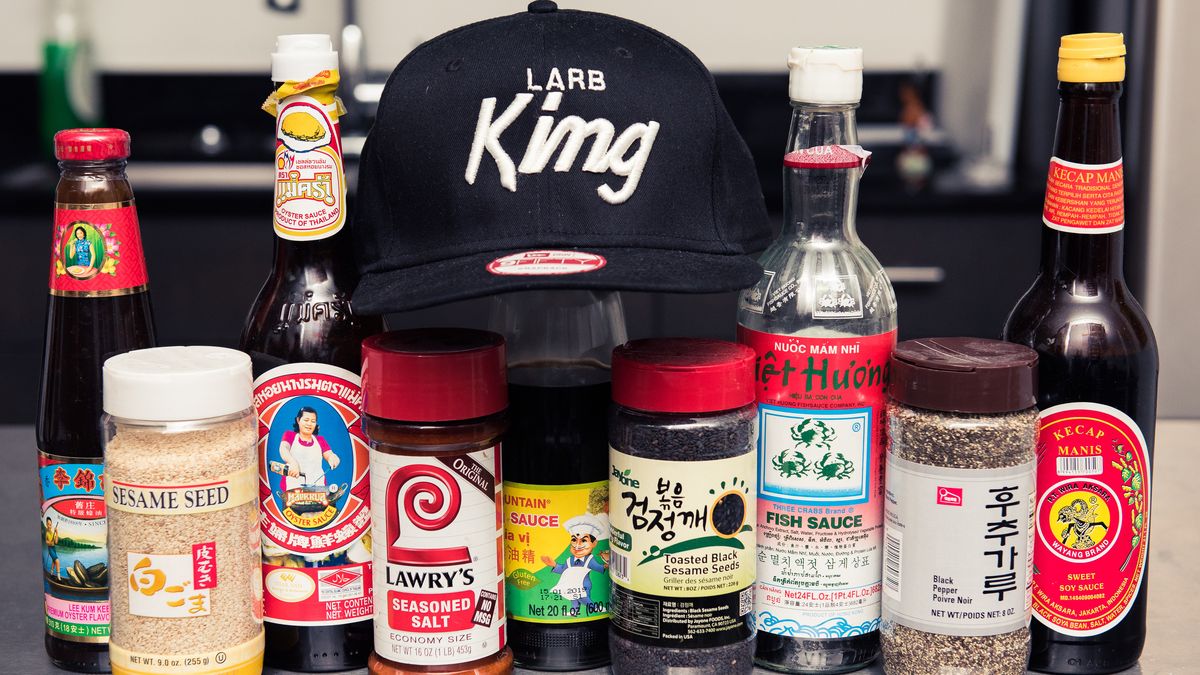 Food
This L.A. Chef Puts Caviar and Ranch Sauce on Everything
Yes, Kris Yenbamroong is our kind of guy.
Ask us what we always have in our fridge and it's either a) last night's takeout, b) wilt kale, or c) La Croix (yes, we are the most basic). But following a visit to Kris Yenbamroong's breezy L.A. home, we realized it was time to step up our game. True, we're not professional chefs running Night + Market, the city's very best place to get Thai street food, but we figure we can learn a few things from the man who is. See, while, like other chefs whose home kitchens we've had the pleasure of hanging out in, Yenbamroong rarely cooks at home, when he does it almost always involves caviar (yes, please) and Night + Market's famous signature ranch sauce—trust us when we say the combination is honestly addictive.
Click through the slideshow to hear more about the perfect Popeye's order, why you need to add white pepper to your pantry ASAP, and how you can make a quick meal that is actually flavorful (i.e., not an avocado smothered in hot sauce—although, we'll admit there's a time and a place).
---