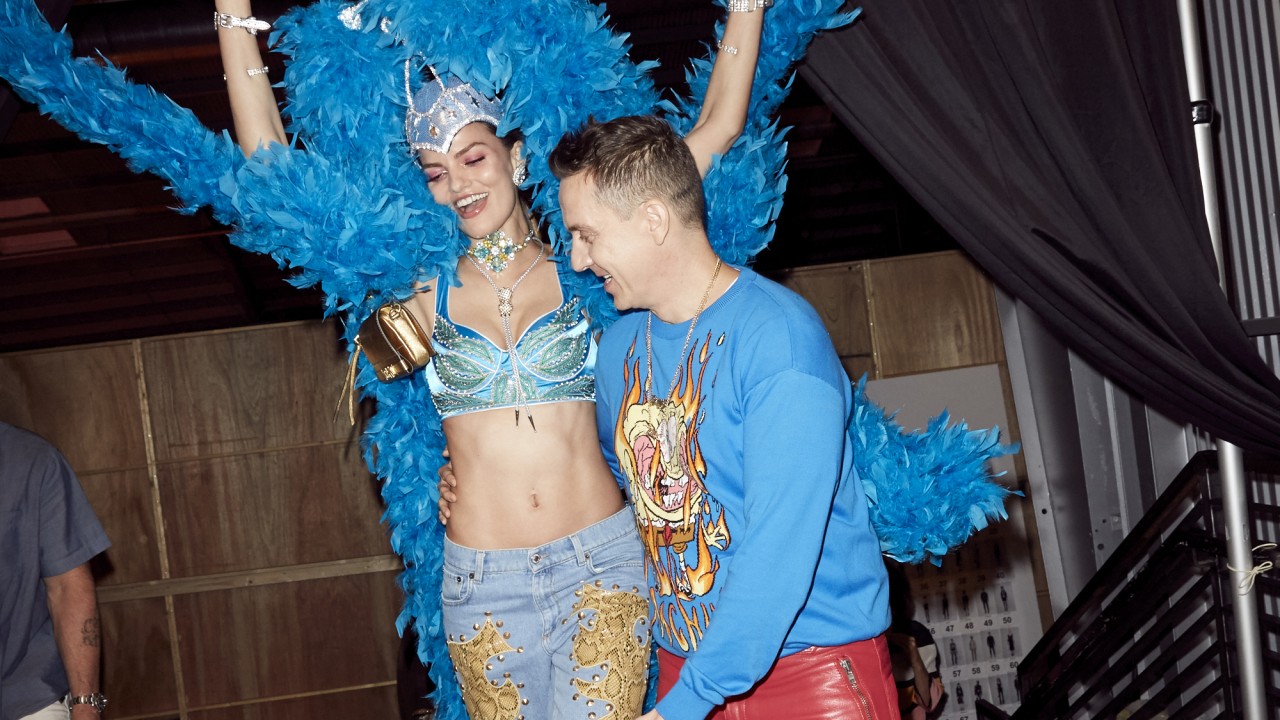 Moschino's Resort Collection Was the Trip to Vegas We All Needed
There was no shortage of bedazzled denim tuxedos, cowboy boots, and the perfect amount of tacky everything.
When we think of Vegas, we imagine ourselves losing money at casinos, getting lost staring at neon signs, and dressing up in a white tuxedo to get married on a whim. When Jeremy Scott thinks Vegas, he clearly thinks of what a cowboy would wear if he loved color (a blue bedazzled tuxedo covered in flames) and what a Vegas gal would wear if she wanted to elicit double takes (a sheer pink dress with naked women silhouettes embroidered on top). There was even a flaming Spongebob, daisy dukes and cowboy boots–we aren't ashamed to say we loved it all.
The makeup was equally colorful with bright blue, pink and yellow applied in too-wide strokes onto eyelids. Hair was worn loose and down or with a cowboy hat on top. The models all looked as though they had just woken up from the greatest night out and were ready for wherever Vegas would take them next. As for us? We've never felt so spontaneous. If we had to choose what we'd wear to abruptly elope and risk it all at the slots, we'd choose Moschino. Who's with us?
Click through to see behind the scenes of  Moschino's resort show.
Hair by Neil Moodie using Windle & Moodie products.