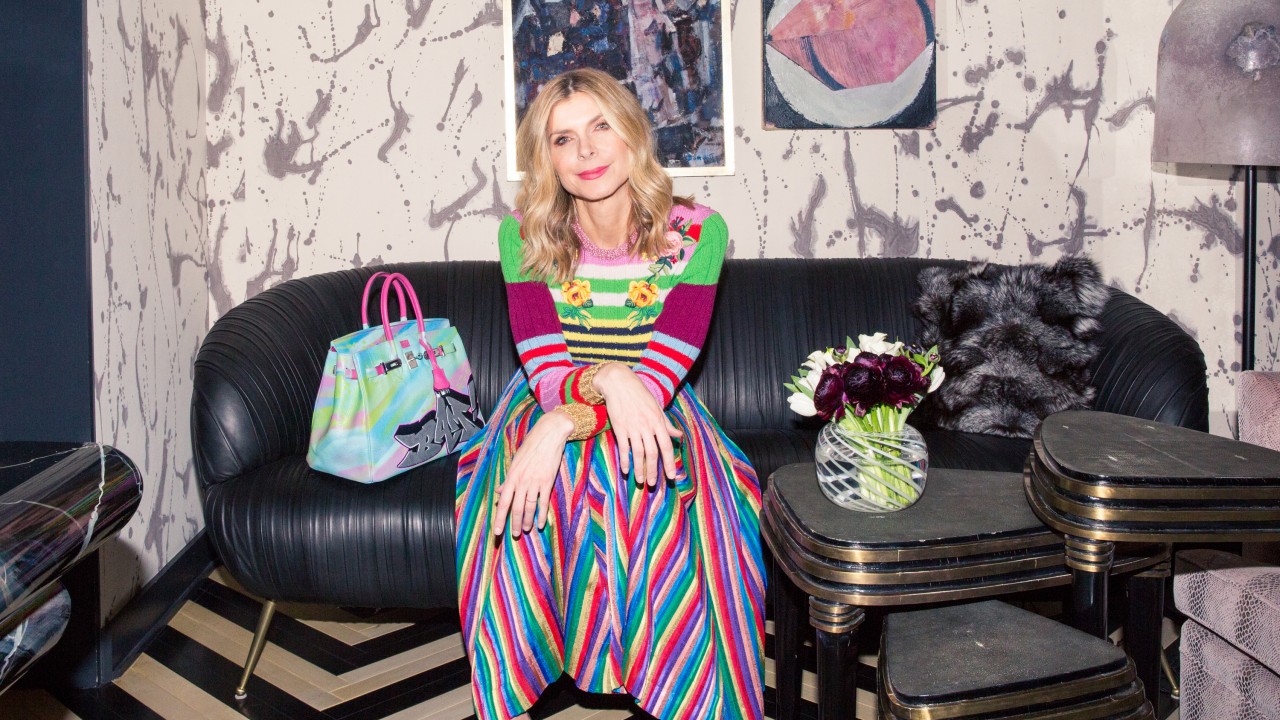 How to Dress Like a Lady Boss
Whitney Casey is bringing that outfit planning app from Clueless to life and knows a thing or two about getting dressed.
Whitney Casey's résumé reads like a laundry list of dream jobs, and her closet is a serious reflection of that. She used to be a journalist, news anchor for CNN and ABC News, and author. Now she has a wardrobe-planning app called Finery. It essentially puts your closet online and helps you plan outfits and shopping sprees without having to dig through your wardrobe to see what you already own.
For Whitney, personally, no outfit feels impossible or off-limits. She takes chances that most people don't: wearing Margiela pants that don't look like pants one day, and a custom Gucci fur coat the other. We felt majorly inspired and put together some tips for how to dress like Whitney…and hopefully inspire the lady boss within.
Let the tiger be your new spirit animal
Whitney was born in the year of the tiger, which may explain why she owns so many things with tigers on them. It was actually subconscious. "When you read those Chinese birth years, the tiger is 'fiercely loyal, so competitive'... I don't even believe in all that stuff, but then I started reading it, and I was like, 'This is me.' I am fiercely loyal and out to win." Here's to hoping wearing tigers on our clothing will also make us fierce, loyal and successful.
Red lipstick? It's actually all about red dresses
We're not sure if Whitney had noticed, but red was a consistent theme in her wardrobe—from her red gold-chained Hermès dress to her vintage red floral patterned wraps.  Not coincidentally, like tigers, red is associated with strength and power. While red lipstick is the typical go-to to turn some heads, red dresses might just be our new sultry-but-strong staple.
Always buy clothing that surprises you
The first outfit Whitney wore for us was incredibly fun. Her pants didn't look like pants, and her shoes didn't look like shoes. She looked at us and laughed, "I'm not wearing any pants! I call them my no-pants pants. They're pants. They're just weird Margiela pants!" All of Whitney's clothing surprised us—from Marques Almeida to Preen Line, most of the designers she owns are known for clothing that looks unlike anything else out there. So take some chances and surprise yourself like she does—who knows? Maybe dressing like Whitney will inspire you to create your own fashion app.