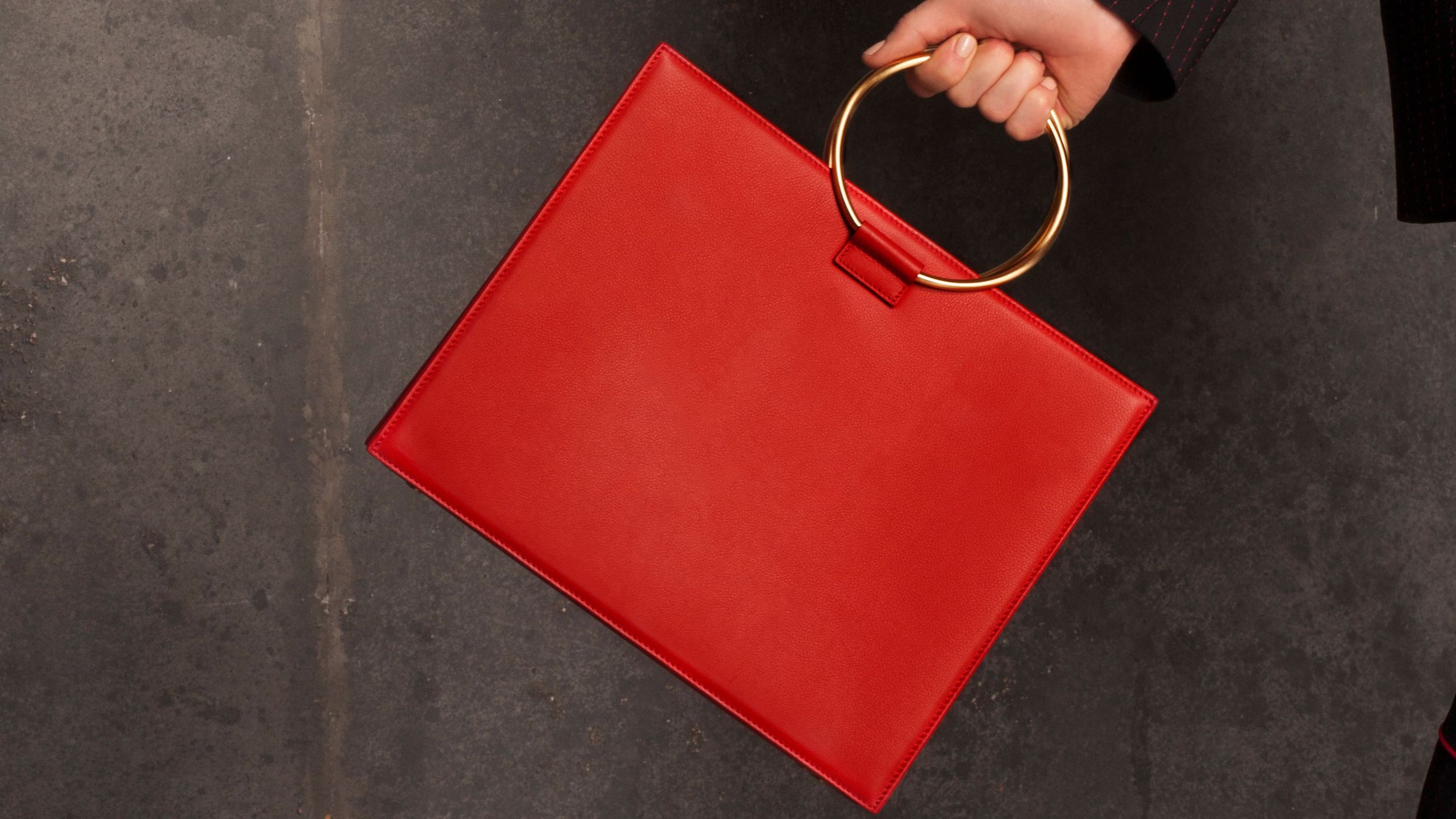 Designers
Get ready for Tara Zadeh's bags to flood your feed.
I think it's safe to say that, at this point, the It-bag of the early 2000s (see Sex and the City and Louis Vuitton) has made way for the Instagram bag—the one that trades in and out season after season depending on its photogenic qualities. Mostly, they're courtesy of big brands (the Chloé Drew, the JW Anderson Pierce, the Chanel Boy, the Louis Vuitton Twist), but this season, I'm putting my money (or credit card, rather) on a brand-spanking-new label by the name Tara Zadeh.
There are, of course, superficial reasons why. The bags—which currently have early backing from Moda Operandi in the form of a trunk show before the designer's website is even live, reason in and of itself to take another look—bear the traditional markers of Instagram gold: delicate but statement hardware, bright colors, and even insect embroidery. If that alone doesn't make you want to make a purchase and get snapping, what will?
---
And then there's the fact that despite the aforementioned hallmarks, I've never seen anything like Tara Zadeh before, especially her signature Azar Clutch, a circular bag that features geometric hardware. "My inspiration comes directly from my Iranian heritage," says Ghazanfar. "Over a year and a half ago, I took my husband-to-be to Iran for a two-week trip. When I go to Iran, I usually just go to Tehran, to my home, but I hadn't been back to Isfahan or Shiraz in over 10 years. There, I rediscovered the use of mosaics, colors, and shapes in these magnificent palaces and mosques—the symmetry is simply incredible. I came back from that trip with a clear vision of what I wanted to create."
It's this that I bet (again, with my credit card) will make Tara Zadeh far more than an Instagram bag—if only because her designs, with her mix of Middle Eastern inspiration and Western sensibility (the designer is based between London and Paris and went to school in New York), are unlike anything else. Here's what I say: Invest now, and beat the Instagram crowd to the punch.
The designer, Tara Ghazanfar (the brand is named after her mother), also knows bags better than anyone—and was a fan (and collector) long before she was ever a designer. Having amassed both the greatest of designer hits, as well as many a find during flea market trips, Ghazanfar still couldn't find a bag that was perfect for her and her friends (millennials, natch)—i.e., one that was strong on design, all the better for a "strong, independent woman. I wanted to design something bold and elegant yet with an edge," she says.