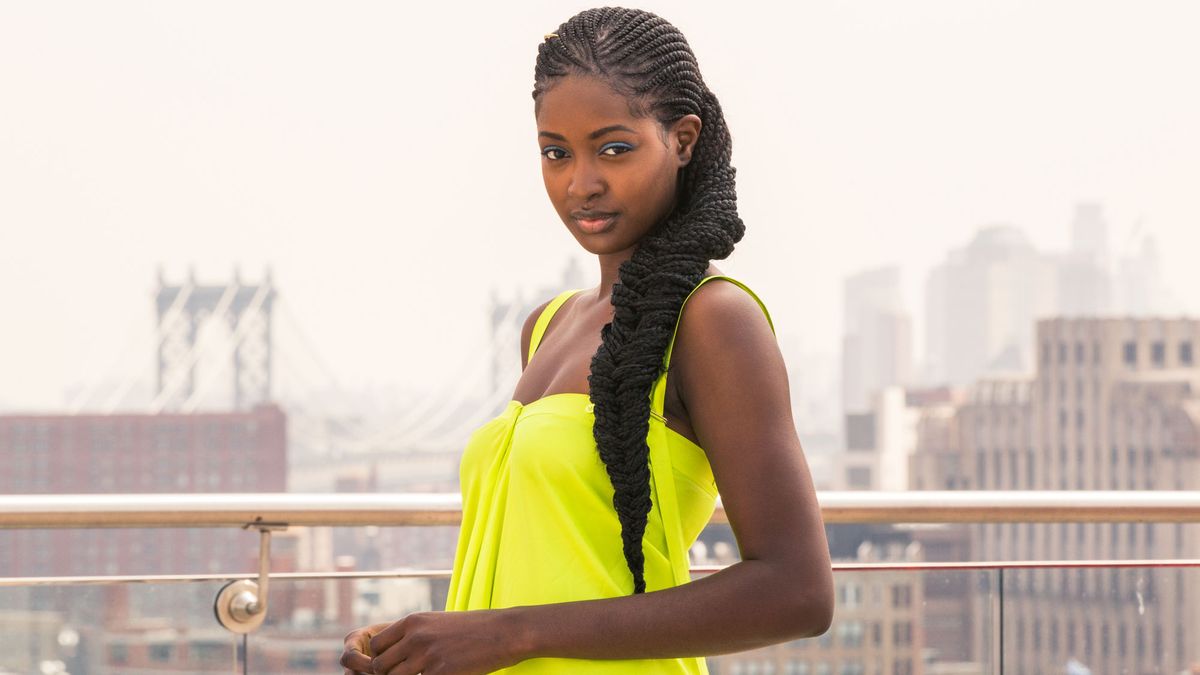 Hair
An easy way to add something extra to your braids.
Alec Kugler
Laurel Pantin
Makeup
Amber Amos, Hair: Paul Warren
When we first met model Sira Kante, she had just gotten back from a trip to Guinea, where she had her hair braided. "I was in Senegal for a shoot, and I asked them to extend the trip so that I could visit Guinea for the first time, because that's where my parents are from. When I was out there, I was like, 'I need to get braids done,'" she says. "Initially, I was supposed to go to a shop and get them done, but then I saw a lady in the street braiding someone's hair outside, and she was getting the style I have now done. I was like, 'Stop the car!' I literally got out and I was like, 'I want what she has on her head.' We ended up going to her house the next day to get mine done." And despite being initially a little tight ("at first it felt like my brain was braided, it was so tight; my eyebrows were literally lifted!"), now she's in love with them. "I usually wear my hair out or wear weaves, but now I feel more into my culture. I really love the braids, and I love how they frame my face."
As far as maintenance goes, Sira recommends wrapping them. "At night I wrap them so that when I wake up, they're not fuzzy. And I also rub some sheen gel in between them to keep them looking fresh."
---
To highlight Sira's braids, Warren eased in a gold Pluie hair comb from Shopbop that seemed practically made for this style. But if you're going to use any kind of accessory on braids, Warren suggests doing so only "very slowly! Make sure that you don't jam it in, because you can mess up the braid. I just put it in very gently and very carefully worked it in, and very slowly wiggled it into her hair until it was firmly in. Once I did that, it didn't come out until she pulled it out, and you just pull it directly out."
And if you do mess up the braids? "You can take a thin hair pin [and] kind of gingerly tuck in pieces that have been pulled out of the braid. That's a fix. Short of re-braiding it, that is the best you can do," he adds. After that, he braided all her braids into one fishtail braid. "For Sira's braid, I did a take on a fishtail braid—splitting all of the sections, gathering all of her braids into two sections, and then taking a braid from each section and pulling it from the outside and into each opposite section, and so on, until the end. That was pretty much it—it was a modified fishtail." If that doesn't make sense to you (there's something about hearing how a braid happens that's not totally intuitive), you can just do a regular long braid.