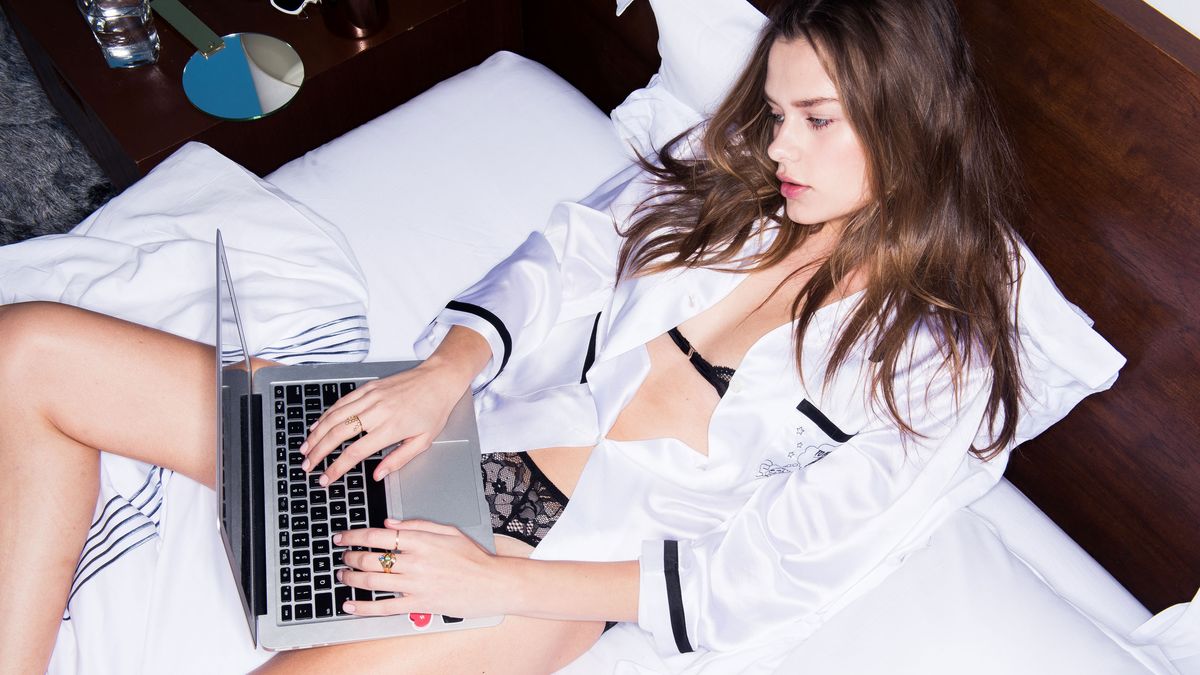 News
The Best Instagram Account for Style Inspiration
And everything else we can't stop talking about this week.
This week, we're kicking off "Open Tabs"—an assortment of links we have on our open tabs for the week—that serves as something as a peek into our own Internet habits and the stories and themes we can't seem to stop talking about. This week is all about summer style, breaking beauty myths, and managing anxiety. 
1. This Instagram Is Where We Always Get Outfit Ideas (via WhoWhatWear)
Not sure about you, but our Pinterest pages are FLOODED with different style inspirations, trends to hop onto, pieces we need, and more. *This* Instagram account not only provides us with the outfit inspo that we plan to copy STAT but also a way to shop the looks directly.
2. America's Richest Self-Made Women (via Forbes)
From Oprah Winfrey to Alex and Ani's Carolyn Rafaelian and beyond.
3. Beauty Myths We Need to Leave Behind Once and for All (via Bustle)
Men can't wear makeup? You don't need to moisturize when? Bustle is busting these beauty myths once and for all.
4. Katia of Birchbox's Morning Routine (via The Newsette)
So what does this Birch-boss CEO do in the morning? We're dying to pin exactly what she eats for breakfast, HOW she manages two twin toddlers, what products she uses, and more, all before running Birchbox. Guess there is no such thing as a 9-to-5.
5. 8 Tips for Handling Difficult Situations and Anxiety (via Cupcakes and Cashmere)
This is a must-read for everyone and anyone.
6. This Is How Estheticians Do Anti-Aging for Their Entire Bodies (via Byrdie)
Wanting to know how estheticians take care of the other 95% of their bodies? Us, too.
7. 4 Easy Airport Outfits Frequent Flyers Swear By (via MyDomaine)
Ahead are the looks these frequent flyers swear by, catering to each and every destination you may be traveling to this summer.
8. What Are You Really Getting with Bespoke Beauty Products? (via Fashionista)
And what bespoke really means, where it originates from, what the benefits *really* are for you, et cetera, et cetera. 
9. THIS Is the Dress We All Have in Our Carts
*Adds to cart 3x*
10. Solange Wrote the Most Powerful Letter to Her Teenage Self (via TeenVogue)
"There will be fear. A lot of it. There will be triumph. A lot of it. There will be constellations you want to reach for but can't put your finger on. You will trace them like the scars on your body you got from trouble and the times of your life." No words and all of the feels.
---
Photo: Shot on site at 6 Columbus, a Sixty Hotel. On Solveig: Pajamas, Morgan Lane; Bra, Fleur du Mal; Bra, Fleur du Mal; Underwear, Fleur du Mal; Rings, Azlee, Baker & Black.