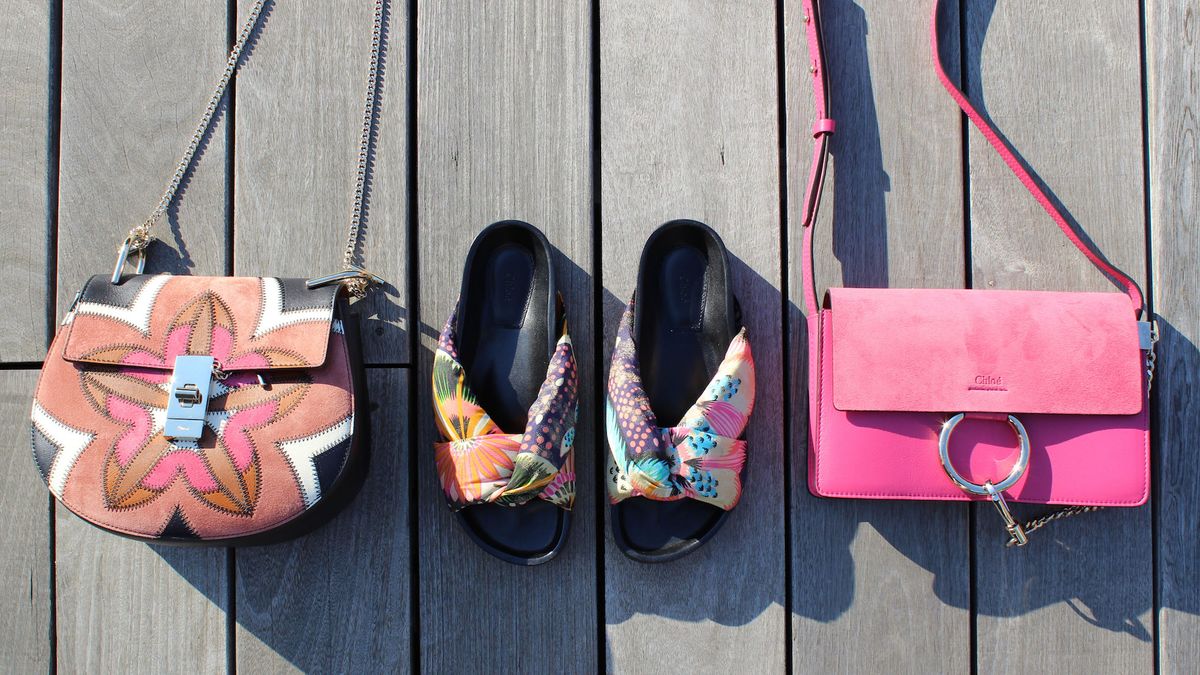 Shopping
Two of Our Favorite Brands Collaborated to Create the Perfect Summer Wardrobe
These are the pieces we'll be wearing when it's a bajillion degrees in the city, and we'd do *anything* to be at the beach.
In our experience, summer shoppers tend to fall into one of two categories: those who jump the gun and show up to work in a sundress and sandals the minute the temperature jumps above 70 degrees, snapping up every gauzy thing in sight, and spending their entire clothing budget for the season in five frenzied minutes; and those who wait, give it a bit more thought, then pounce on the perfect things.
Should you fall into the latter camp (or even the former, and haven't conjured up your ~summer style identity~ just yet), now's the time to act. Net-A-Porter and Chloé just released their summer capsule collection, and it contains every. single. thing. you could ever want to wear, especially when the asphalt is melting and you can only take a mental vacation (white gauzy dresses that don't seem to touch your body anywhere are key for that, trust us).
---
With summer gowns (we didn't know that was a thing, but we're so happy we do now), denim shorts, sunglasses, metallic and patchwork bags, and metallic scarf-print slides in the mix—all in Chloé's signature French-girl-goes-to-Ibiza style—this is not a collab you want to sleep on.
Shop a few of our favorite styles below, and see the whole collection at net-a-porter.com.