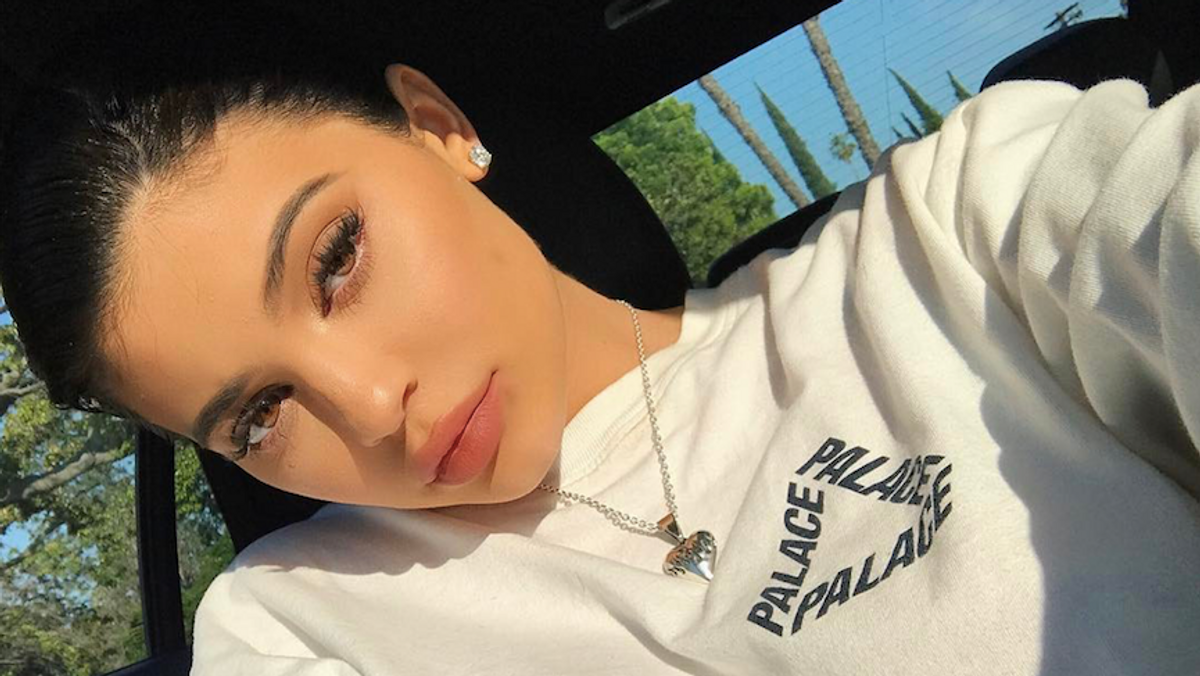 Celebrity
The star definitely pays attention to detail.
Remember when Kylie Jenner wasn't a major makeup mogul? Yeah, neither do we. Because despite only achieving her massive success over a few short years, it seems as if the reality TV star was always meant to do this—even if she didn't exactly know it yet.
"I used to ask my mom, 'What's my thing?'" she recently revealed in an interview with Fast Company. "Kendall has modeling, what's my thing? And I'm just so happy that now I have this. It motivates me every day."
But if you think it's easy to create a hit line of blushes and, of course, lip kits, it's not. Kylie says she stays on top of every little detail, from social media marketing to correcting any issues customers may have with the product. And, of course, she analyzes every little thing when it comes to the products.
"I'm always thinking about what I want and what I think people want," she told the publication. "For example, the smell of the lipsticks—I knew I wanted something sweet. I was in the lab, and they gave me 12 options, and I picked my favorite. Then we did the percentage: 'Do you want 50% or 75% smell? Do you want it strong or weak?' It took a long time."
That's one factor we never even thought about, but admittedly *do* notice. Here's hoping we'll get to see or hear a little more behind-the-scenes stuff in Kylie's new show, Life of Kylie.