WWWRN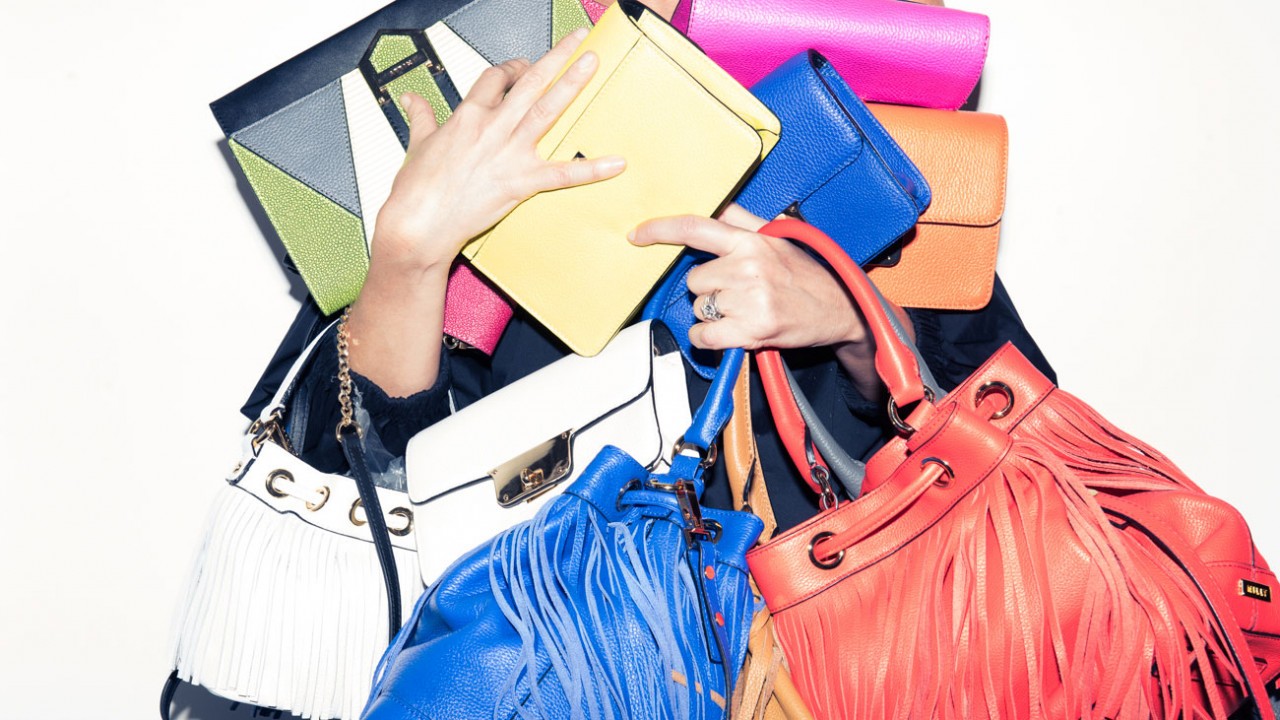 All the New Designers Our Editors Are Loving Right Now
And the pieces we're buying at the moment.
A typical conversation interruption at the Cov HQ sounds like "oh my gawd, have you seen this?" usually followed by a spiral of a laptop screen and either A) a Kardashian-related headline or B) a new designer we've instantly falling in love with. The latter we've amassed below and picked out a few of our favorite pieces.
---
 Noah Lehava
Senior Editor: Health and Wellness
1. Bahina Daliah Earrings: Technically Bahina isn't all that new—it was established in 2007—but it's new to me. So there. Honestly, I never knew flower jewelry could look so much like the real thing, and these are SO summery!
2. Roberts Wood Sheer Ruffle Dress: I have about 34,543 wedding-related events to attend this summer, and Roberts Wood's sheer dress is both feminine and innately cool. Perfect.
3. A-Morir Sunglasses: Holy sh*t! These are beyond.
---
Jodi Taylor
Assistant Editor
1. Unravel Project Flared Leather Trousers: If you read Coveteur regularly, then you already know that I'm a huge fan of what Joyce Bonelli and Ben Taverniti are doing with Unravel Project. These flared leather pants are like something from my dreams. Throw me a cropped sweater, and I'm ready for anything that comes my way.
2. Oscar Tiye Samira Suede Booties: Shorts, skirts, overalls, a t-shirt dress—you name it, and these suede boots can be worn with it. Who knew a pair of lace-up booties could be so universal? Please come live in my closet.
3. Adidas Originals x Alexander Wang AW Logo Hoodie: I'm hoodie-obsessed, and this Adidas x Wang one is kind of the perfect addition to my steadily growing collection.
---
 Hannah Baxter
Assistant Editor
1. Shaina Mote Eames Dress: If I had the means to fill my closet with only voluminous, drapey classics in chic neutrals, Shaina Mote would be my first stop. I love this dress for its contrast of the masculine pinstripes with the girlish pleated panel skirt. Plus, her whole line is sustainable, so I feel less guilty about adding a few (or five) key pieces to my wardrobe.
2. Kathleen Whitaker Sequin Stud: Lately, I've been drawn to big, showstopping jewelry, which is a far cry from my usual dainty pieces. Kathleen Whitaker is all about geometric designs in 14-karat gold, and the 33 mm version of these earrings is exactly what I've been dying to wear. They also come in much tamer and cheaper sizes, just in case you're working up to a full-on statement earring.
3. Modern Weaving Leather Oval Die Cut Bucket Bag: Finding cute, seasonal leather bags has always been a challenge for me, but Modern Weaving's die cut bucket bag is the perfect blend of airy and versatile. The collection's recurring abstract shapes are a nod to traditional basket weaving, plus they remind me of the beach totes I'll be carrying in just a few short weeks.
---
 Tara Gonzalez
Assistant Editor
1. Maison Père Lurex Skirt: Maison Père is my favorite place, and even if the boutique feels very far away in Paris, there is always their e-store (bless). I am particularly obsessed with this Art Deco skirt, which is tight and long, so it's both sexy and wearable for everyday. I love to wear it with the matching top because who doesn't love a good two-piece? It also looks cute with a button-down or tee underneath to make the look a bit more dynamic. Très chic!
2. Area Swarovski Crystal Rhinestone Oversized Hoop Earrings: I love hoop earrings, and I would wear them every day if I could (I mean...I usually do). I have the biggest hair ever, so super big earrings are necessary. And since bigger is better, these hoops by Area are definitely best.
3. Lorod Cropped Jacket: I've been obsessed with Lorod ever since I came across their zippered jeans online. I love denim, but I get bored easily, so I admire their fun approach to denim. They make jeans and jean jackets feel new but also timeless. This white jacket is so cute, would go with everything, and I want it now!
Part of the series:
WWWRN