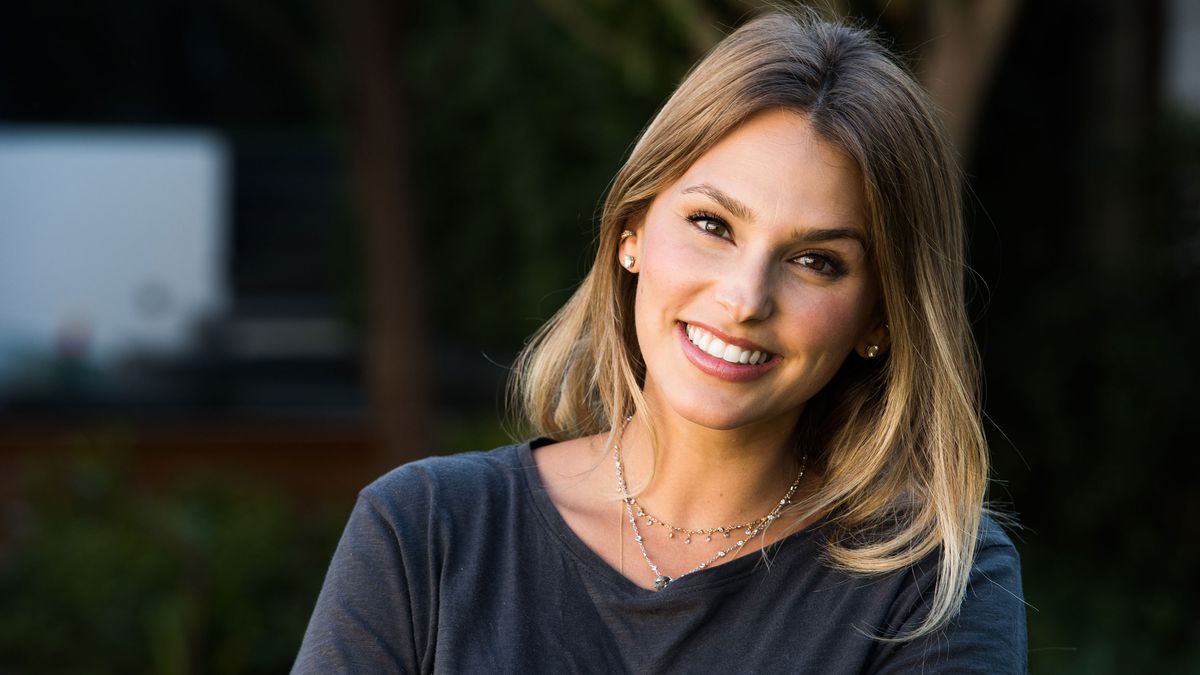 Career
How the Motherlucker and Fuck Cancer founder is changing how we talk about parenting.
To say that the day of our shoot, we saw Yael Cohen Braun in her element (she's the founder of Motherlucker and Fuck Cancer) would be an understatement. She was not only in the midst of her third trimester with her second child, but dealing with a sleep-deprived toddler, too—while juggling the usual onslaught of work emails on top of attempting to give her all during a photo shoot and interview (that would be with us). And while she made it all look easy, the impetus of her latest project, a content provider and community for parents, is hinged on the fact that it's not always that way—in fact, it's really fucking hard. As the site's mission statement puts it, "we don't shy away from the shit stains on our shirts, we Instagram them." "Gone are the days of the Pinterest mom," she told us—here's what the future of parenting looks like instead.
---
How glossy Pinterest moms led to the launch of Motherlucker:
"As I became a mother, I was reading a lot of parenting content and saw a lot of the same holes in the market we had seen when I decided to start Fuck Cancer. I couldn't really relate. It was super aspirational, the Pinterest mom world, and a little too glossy. My reality was difficult and dirty, but simultaneously amazing. I want to know my options and then make the decision for what's best for me and my family. So I decided to start building something."
How community informs Motherlucker's content:
"Initially, it was my blog about our experiences, which only takes you so far; so then we invited our community to be contributors. We had hundreds of applications and picked the first 10, all the epic, strong, funny women who had really different experiences. We have a special needs mom, we have a divorced mom, a later-in-life mom, all of these things I just can't speak to. It really rounded out the conversation and the community."
Why she's embraced the power of profanity with both of her businesses:
"With Fuck Cancer, the name came first. It was our family motto through my mom's treatment. I wanted to build something that was raw and authentic and didn't candy-coat the experience of cancer, in the same way that we wanted to build something that didn't candy-coat the experience of parenthood. With Motherlucker, I wanted something similar, where it wasn't glittery birds chirping, breastfeeding-under-a-waterfall shit. And it's about luck, man. You try it all, you research, you figure out what's going to be best for you, and sometimes it's just damn luck."
Why it's been important to open up about personal experiences like miscarriages:
"The more personal you get, the more people love it because it makes you human. Not enough people talk about miscarriage. I wasn't really particularly ready to talk about it, and then Scott [Scooter Braun, Yael's partner] was like, 'What is up with you?' We'd be out at Grammy parties or weddings, and somehow, some woman that I did not know well would end up telling me a story of her miscarriage or loss in the corner.
"People want to share. It's based on a human condition. One of the most difficult things, when I miscarried, is I thought I didn't know anyone who had miscarried; but actually, I ended up knowing lots! Because we don't talk about it, you think you're the only one, that you did something wrong. By opening up the conversation, it lets you feel safer in the uncertainty of all of this."
Why Motherlucker doesn't subscribe to just one style of parenting:
"I just share options. We don't subscribe to one particular school of thought. What's totally right for us is totally wrong for someone else. We can't begin to know what is somebody else's reality, and to think you know what's best for them and their family is so arrogant and ass-backwards."
Her advice for aspiring founders:
"Figure out what your audience actually wants and needs and how to give it to them, rather than what you think they need or what you want. When I was looking at what we wanted to do, we studied the contributor model, and I was like, 'This isn't going to be right for us' because I don't know the content business. And then I got asked multiple times a day by women in the community if they could be contributors. They wanted a voice, and if I wasn't going to give it to them, someone else was."