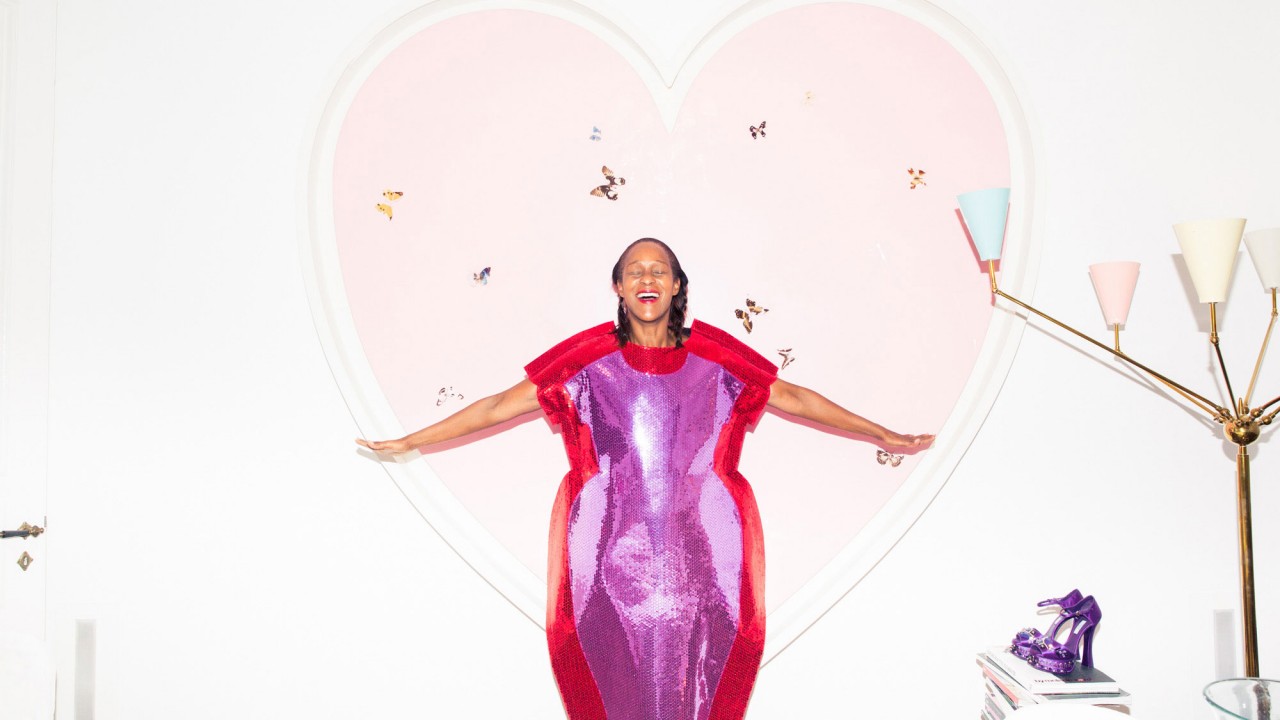 Never Say "I Could Never Pull That Off"
If Michelle Elie taught us anything, it's that you absolutely can.
Michelle Elie hates the words avant garde even though they're words most people use to describe her style. She feels it's a cop-out meant to label things people otherwise don't understand. They aren't entirely to blame, though, since Michelle's closet is as incredible as it is indescribable. Nothing is off-limits; she'll strut in the latest cutesy pumps from Miu Miu as quickly as she'll throw on a piece from the Comme des Garcons runway. You can often find her walking down the streets of Cologne, Paris, or New York wearing things most people only see fit for the pages of an editorial. No matter how colorful the pattern or how large the sleeve, Michelle makes the case for taking more risks when it comes to personal style. If you've ever found yourself thinking, "I could never pull that off," here are four mantras to repeat on your next trip to a store like Dover Street Market. You'll be on your way to Michelle's impeccable style and confidence in no time.
There is nothing you can't pull off.
Never say no. If you love something, just go for it and wear it without thinking twice about what anyone else would think. Shapeless sweatshirt with holes in it? Great! Shoulder pads the size of your head? Even better! Never-ending frills? Go for it. If you're feeling trepidatious, just remember Michelle does it every day and looks amazing every time.
Bigger is better.
As Michelle says, "For me, I'm just going with the flow. Not because they're [designers] creating bigger pieces and larger pieces instead of saying, 'Oh my God, I cannot wear that,' it's like, 'Wow, that is amazing. This is even more amazing, more incredible.' Bigger is better is best.
Every pattern is meant to be worn (sometimes all at once).
There will always be a pattern that we swear by as our staple. But why gravitate towards just one, when they are all so good? From gingham to floral to plaid, wear them all—even better if you can pull it off all at once.
Fashion is wearable art.
With three closets and a home filled with Damien Hirst, Michelle has a love for both art and fashion, which may explain her willingness to wear whatever. Why try to differentiate between them when they can just be both? So if a shirt has a color reminiscent of a Baldessari dot or the craftsmanship of a Damien Hirst diamond skull, just wear it—and call yourself a masterpiece.