Models
We hung out with the model and makeup artist Patrick Ta before the big night.
It's hard not to picture chaos when thinking about getting ready for the Met Gala: hairstylists placing strands just so, makeup artists adding their final touches, stylists fussing over the dress...all at the same time. But the vibe in Joan Smalls' hotel room was eerily calm. As the model transformed into a bronzed goddess, courtesy of makeup artist Patrick Ta and Esteé Lauder, there was laughter and friendly hellos as someone new entered the room—not panic and pained, stressed-out faces. For most of our conversation, Joan decided to lounge on her hotel bed clad in jeans and a cozy-looking white robe—before, of course, changing into her sexy red Topshop dress, complete with silver chains and a thigh-high slit, and her Anita Ko jewelry.
Even those final moments before heading out the door, which included a bit of quick sewing by stylist Jeff Kim, were more of a rush of *excitement* rather than a rush to beat the clock. See what made Joan so pumped for the night as well as every little detail from her stunning Met Gala look.
---
1 / 28
"I feel like this is the biggest night of fashion, and it's so iconic that it's nerve-racking and exciting at the same time." —Joan Smalls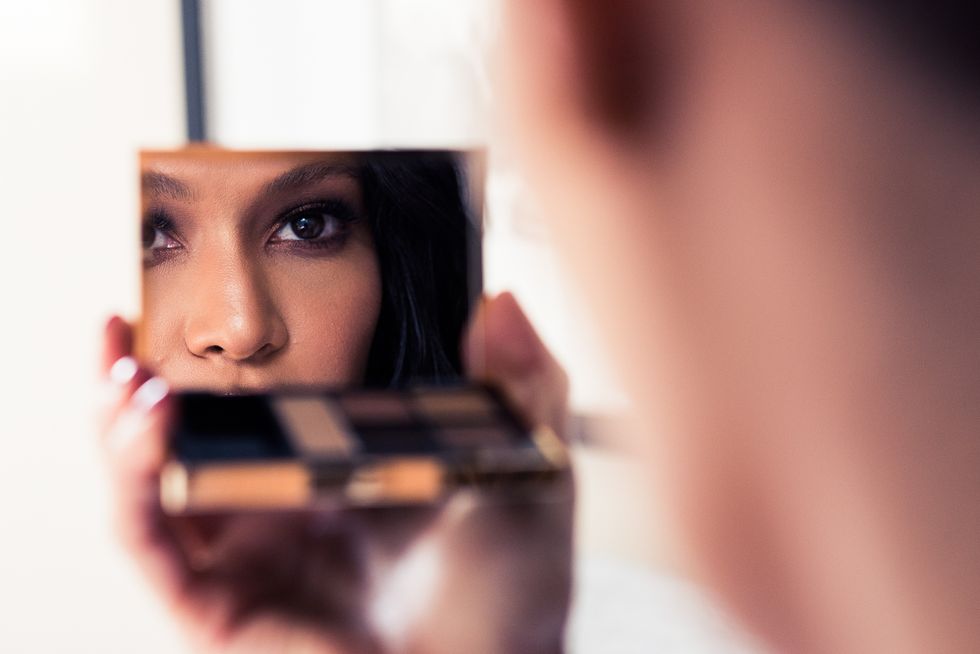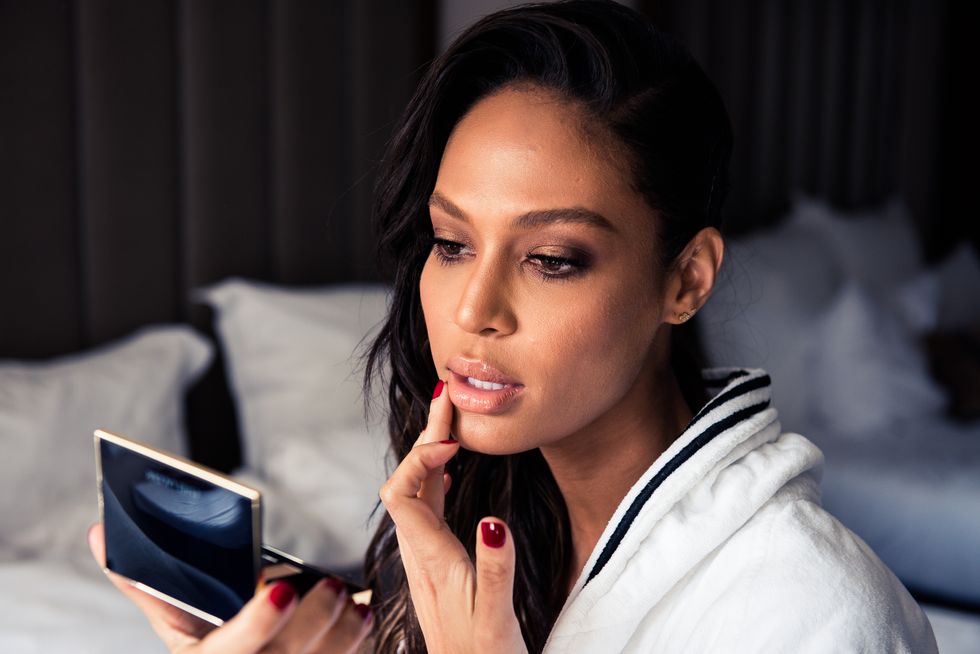 Shop the Story: