Jane Says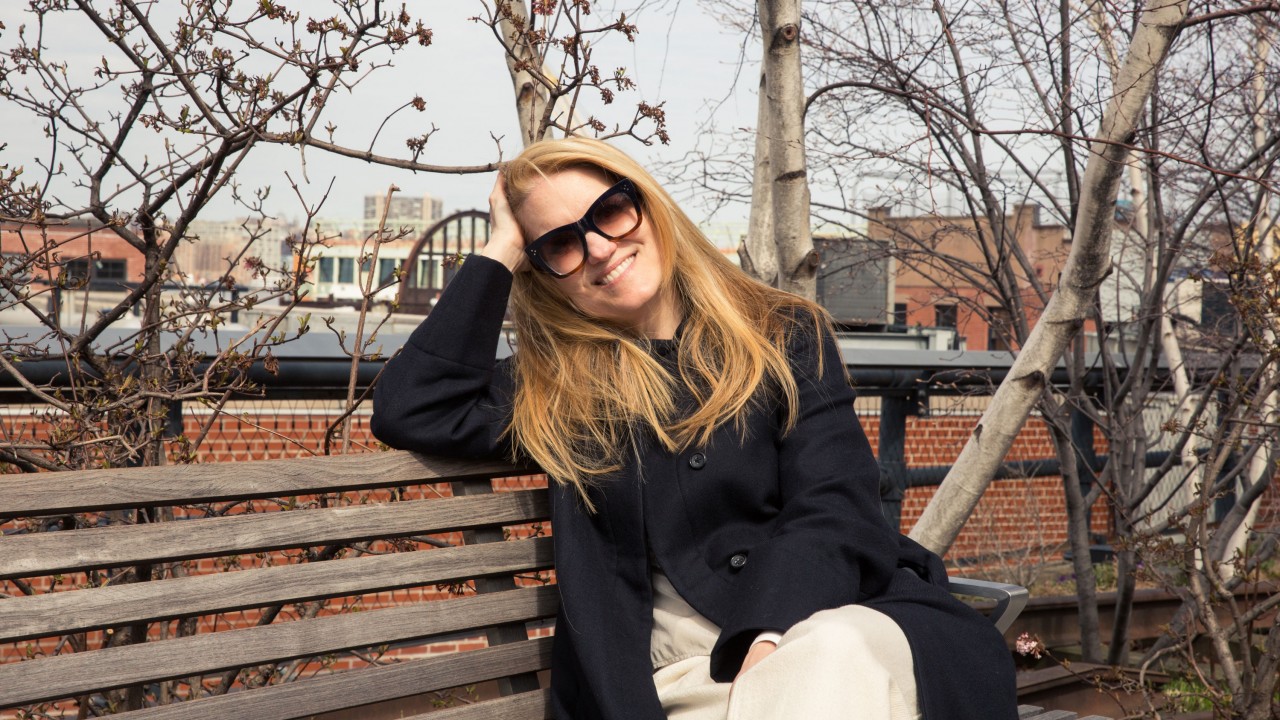 How to Make Friends In *Any* Situation
Jane Larkworthy's guide to surviving the wild.
I recently spent a weekend with a group of women in the San Juan Islands of the Pacific Northwest; we were guests of Filson, the rugged outdoor outfitters brand. These women were Influencers (we capitalize that word now, right?), but not of the fashion or beauty variety. Their purviews are travel and adventure, with a healthy dose of sport. With the exception of one 36-year-old (and, of course, me), they were all Millennials (we capitalize that word now, right?).
At the end of our first day together, I felt that I'd made a mistake in joining this trip. "I'm SO MUCH OLDER than all of them!!" I whined to my husband in an email. "And we're all sharing cabins. My two roommates are sleeping in the loft above the living room. At least I got to play the seniority card and nab the one actual bedroom."
Man, I might have been the senior citizen of the faction, but I was being a real baby. Had my past job as a beauty editor, where press trips often included phrases like "in-room massage" and "afternoon free to explore or go shopping!" instilled such staunchly-ingrained diva traits??? Well, obviously, yes, it had. My husband's sage reply ("I'm sure you'll make friends soon, honey. As Angelica Schuyler would say, 'Look around, look around!'") shut me right up. I closed my laptop and headed out to explore the intoxicating pine forest that surrounded our cabins.
We were about 100 miles north of Seattle, ensconced in the breathtakingly verdant seaside—and cliffside—Doe Bay resort on magical Orcas Island. Our group of 12 had been swept up from the shores of Seattle and transported to the island in chartered seaplanes. How lucky we are to be alive, indeed.
Still...as I wandered past the yurts and cabins, inhaling the moss and pine, I felt out of place. What was I doing there? What could I possibly contribute? Should I at least have brought some extra mascaras and eye creams to pass around at dinner?
These women were there to work, and by work, I mean create content. With their Fujis and Nikons and Canons around their necks, they snapped the emerald-green seawater, the pine, fir, and rocky landscapes, the wildlife, and occasionally a friend's hair blowing like crazy in the wind or another jumping off a dock into the shell-filled surf. This breed of Influencer was one species I wasn't familiar with, although their scrappy spirit reminded me of my stepdaughter, Astrid. And just like Astrid, whom I could not buy with lipstick, I could not impress these women with my bold-faced beauty connections. Every beauty-related name I dropped in conversation was met with blank stares. (No, I will absolutely not say which names.)
Despite my awkwardness being the older, camera-less non-photographer or Influencer of the bunch, my husband was right (Bertrand is always right). By dinner, we were sharing our favorite wines and TV shows, and on the following morning's ferry ride, the bonding was in full swing. One new friend showed me which camera was the best deal for a beginner like me, while another walked me through the best way to edit and frame my posts for ideal optimization. They all shared their favorite feeds, my new favorite being @youdidnotsleepthere (you're welcome). Meanwhile, my urgent need to reciprocate with moisturizer or hair color tips had rapidly dissipated—because I was not asked. Instead, listening and learning from them gave rise to a soothing appreciation that felt like a cozy, warm coat—or, in the case of this group, a cozy, warm Filson jacket.
Beauty did fill their feeds, but not of the hair or makeup variety. Sure, there were the occasional intermittent selfies, but most of their shots were captured moments in nature—a majestic waterfall gushing amid a foggy cloud at dawn, a kayaker rowing beneath a towering ice-capped mountain, an inviting cabin covered in fresh snow. If a #spon or #ad hashtag were involved, they were for off-road vehicles, parkas, or camping equipment. If Astrid chose to be an Influencer, she'd be one of these.
Astrid would have been fine sleeping in a loft with another person, or four other people, for that matter. She'd have happily shared the cramped space, relished making new friends. And she'd then probably connect them with other friends who lived in same cities or whose jobs overlapped similar wheelhouses.
And that's when my reason for being there crystallized. Contacts! Connections! Support! When Victoria (@veekster) mentioned that she was starting to dip her toe into the food world, I lit up. "I'm friends with food magazine editors!" I piped up. "Send me your portfolio and I'll forward it to them. Can't hurt."
Can't hurt. Or, to put it more succinctly, Can help. Our natural setting should always be turned to Can help.
There's been a lot of talk lately about the new definition of luxury. It's not about having tons of cash, or several houses, or fancy cars; it's about doing what you want to do and being out there experiencing stuff. It's not about being a snobby exclusionist (words that never deserve to be capitalized); it's about being in the position to make connections. I know I'm stating the obvious here, but this isn't something we should only be thinking about on days when we're marching in Washington or attending a fundraiser. It should be somewhere at the forefront of our minds every day.
What's happening in Washington has certainly spurred women into action, but for me, an admitted latecomer to the urgency, the additional confluence of the Filson trip coupled with the fact that I'm currently reading The Handmaid's Tale compelled me to write this post.
I'm at the chapter where Margaret Atwood describes life immediately after "the Catastrophe"; anyone who's reading her book (or, of course, watching the Hulu version…) can't help but feel haunted by how eerily prophetic it feels. I'm furiously trying to finish it before starting in on Hulu's adaptation. Very slow reader, this one.
In the meantime, I view the trailer over and over. Watching Elizabeth Moss's character get stripped of her daily privileges simply because she's a woman isn't too far from what Trump and Pence are doing, which is why we need to always be on Can Help alert—even if it's something as subtle as suggesting Instagram handles.
So, if you like jaw-dropping posts of nature with some cheeky action sprinkled throughout, follow my new friends @veekster, @saysthefox, @littlebrownfox (no relation), @lauralawsonvisconti, @missmeghanyoung, @megan_evanson (no relation) @alliemtaylor, @emitoms, @alivialatimer, @camrindengel, and @thisisrange #canhelp
And despite my new friends' utter lack of solicitation, these are the products I always take with me into the wild:
No need for fragrance. Just stand in front of the bonfire for ten minutes and you'll smell amazing.