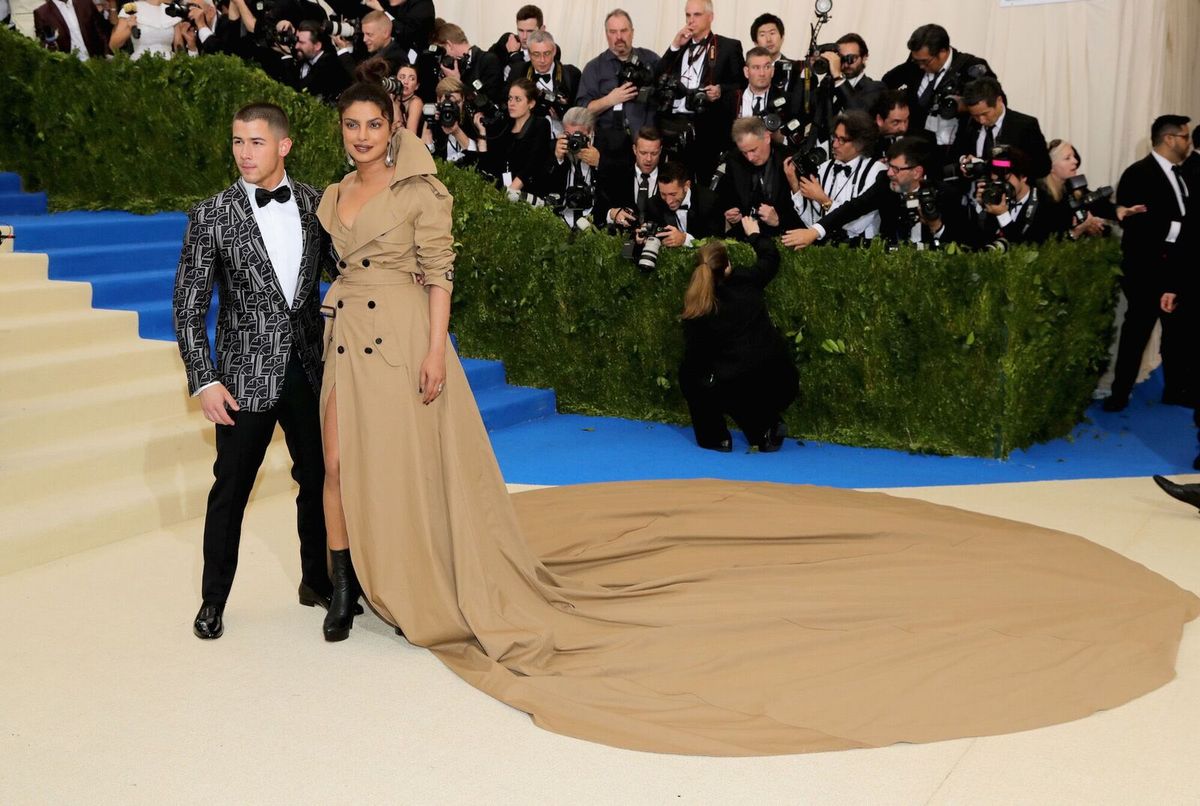 Celebrity
Is This the Most Unexpected Thing to Happen at the Met Gala?
Never saw that one coming.
Hey, just wondering: are Priyanka Chopra and Nick Jonas dating? So far, all the evidence we've gathered points to yes. Take into consideration the below. 
Exhibit A: They walked down the red carpet together. Hey, we didn't say these were going to be revolutionary discoveries.
Exhibit B: Nick gave Priyanka's long train goo-goo eyes. Yes, her train...
Exhibit C: We mean, the Met Gala would be a great place to reveal your new romance. 
**UPDATE**
Looks like Jimmy Kimmel was wondering *exactly* the same thing. On his show last night Kimmel put Chopra on the spot, "Are you dating Nick Jonas? Isn't he like 11-years-old?" Her response? "We were both wearing Ralph Lauren and we decided to go together. I didn't ask his age. 11? I didn't know that," she laughs. "Yeah, we were on the same table and we already know each other. So he was like 'Hey, you wanna go together?' And I was like yeah, OK, let's go together. It ended up working out."
Wonder if Nick thought it was a date? Awkward...