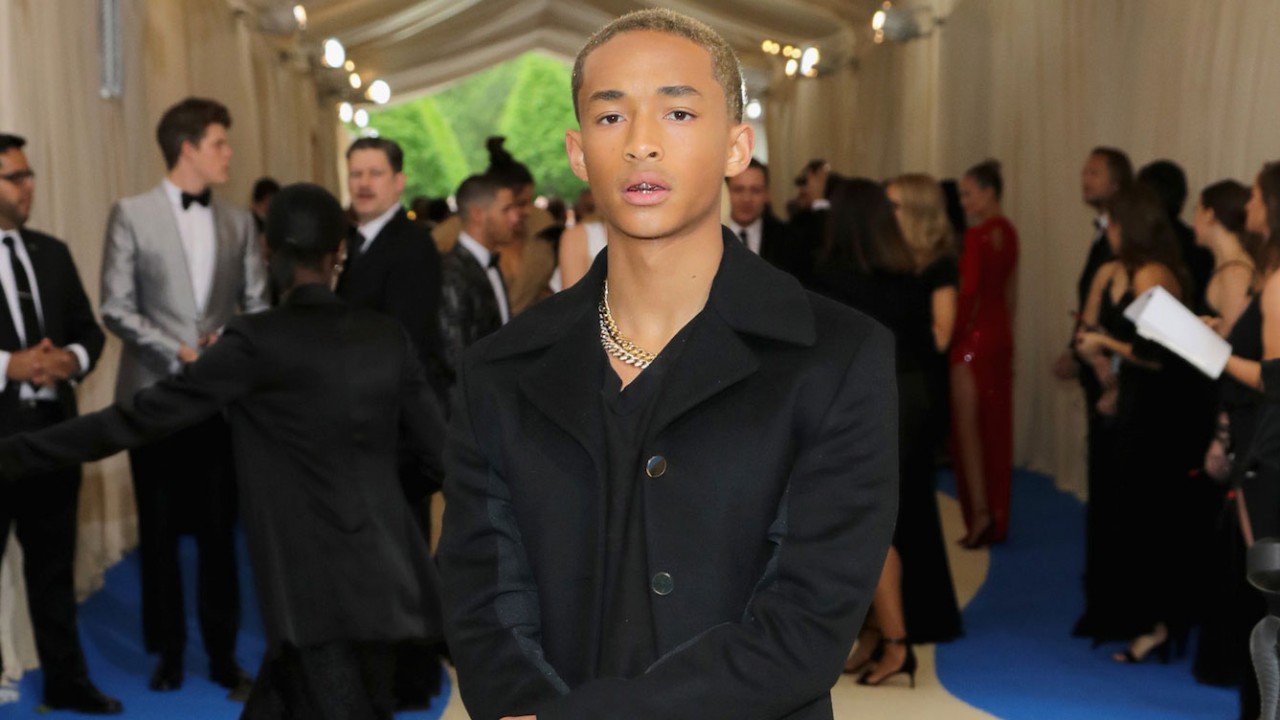 Jaden Smith's Met Gala Accessory? Month Old Dreads.
This is all of us after a haircut, tbh.
The night is young (as in the red carpet started 31 minutes ago as I write this), but we may *already* have a contender for the night's best accessory: Jaden Smith's dreads, worn as... a... clutch?
See?
And thanks to a little Cov sleuthing, we realized what may actually be the most incredible part of the whole thing: Jaden cut off his dreads a month ago.
Remember this?
The takeaway: Jaden Smith is *all of us* after a bad haircut. Or any haircut, really.