WWWRN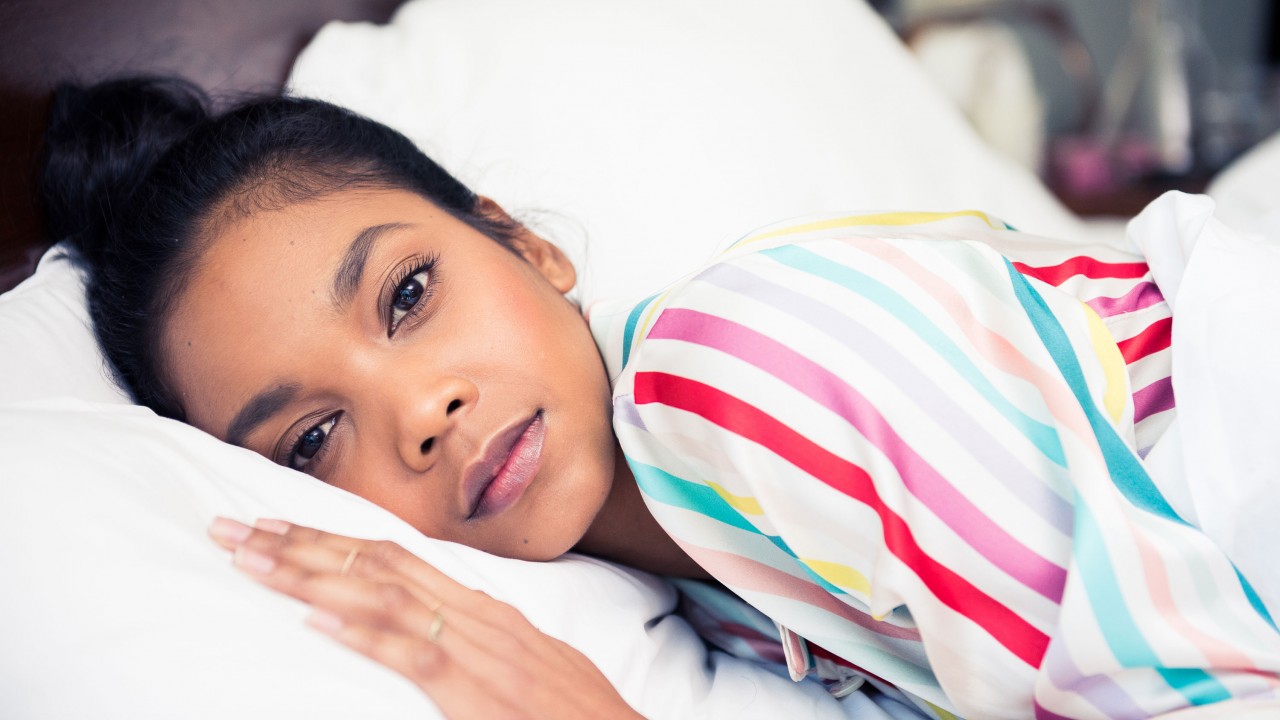 The Nighttime Routines Our Editors Swear By
Prepare to take notes.
Considering we don't have any sort of routine during our Monday through Friday—we're constantly running around between the office, shoots, previews, events (there is no such thing as a "typical day" in the life of a Cov editor)—there is something about a nighttime routine that we find comforting. It took us months (some of us even years) to figure out exactly what our skin needed from us, but now that we've locked it down, we figured it would be rude if we didn't share it with our favorite people—you guys (duh). We're dishing out all the details—everything from what we drink late at night (we promise it's not *always* vino) to all the incredible products we swear by and slather on our faces and what we're listening to or watching while we do so.
Meagan Wilson
Editorial Manager
I won't lie—over the last couple of months, any semblance of a bedtime routine has kind of fallen apart. I've always been the biggest night owl, and old habits die hard. The one thing I *am* consistently diligent about, at least, is my skincare routine: I remove makeup with Bioderma and about a billion little cotton pads before cleansing with Tatcha's ultra-gentle Rice Enzyme Powder. I follow that up with Shani Darden's Retinol Reform and a dropper's worth of Vintner's Daughter Active Botanical Serum, which is pricey, yes, but also evidently filled with the kind of magic that transforms your skin into the equivalent of the sparkle star emoji.
Tara Gonzalez
Assistant Editor
For as long as I can remember my nighttime makeup routine has started with something I buy in bulk at Costco: Neutrogena Makeup Remover. They're simple and take off the thickest of mascaras and smokiest of smokey eyes. After my makeup is removed, I have to take a shower; since my hair is extremely long, it takes all night to air-dry (and for that same reason I also use Mane & Tail).
Then I moisturize with a Dial 7 Moisturizing Lotion I buy at CVS. I personally love the Greek Yogurt Vanilla Honey flavor because I grew up in in the Greek Neighborhood of Astoria and like to pretend I'm in Santorini eating feta at all times.
Next I start my skincare routine by exfoliating with the Tatcha Polished Gentle Rice Enzyme Powder. It works wonders and makes my skin feel bright and even. I follow that up with SK II Facial Treatment Essence and La Mer Moisturizing Soft Cream. These are both products I worship, and yes, they do deserve every inch of hype they get.
Finally, with all the talk of face masks recently, I've been desperately trying to find something that I love. My favorites are the Borghese Fango Active Mud Mask and Delicato Mud for Delicate Skin. My hope is that using them twice a week will make me wake up looking like Mariacarla Boscono, but the reality is that they make me feel like I just got a facial, and Italian skincare is my new favorite discovery. Doing all of these things makes me tired, so I pour myself a glass of sangria before bed (everyone in my Spanish family does the same, and they are all very happy people). And yes, I realize that from Greek yogurt moisturizer to Italian skincare to sangria, my routine sounds very European...but I also fall asleep to Jimmy Fallon every night without fail, so take that for what it's worth.
Jodi Taylor
Assistant Editor
It used to drive me crazy if I had to spend longer than ten minutes on my nighttime routine. Fast-forward a few years, and I find myself taking as much time as possible before diving headfirst into my bed—I either owe thanks to my job, which has me testing a new beauty product almost every day, or to the fact that I'm scared shitless of aging skin and wrinkles. To start things off, I usually put some music on, and right now my album of choice is K. Forest's Eye Of Taiga—something a little more on the chill side to help me wind down. Once the tunes are flowing, I double-cleanse with Dr. Organic Tea Tree face wash—tea tree oil is a savior when it comes to troubled skin. Next I use two Root Science products: any one of their face oils (depending on the current state of my face) and then their bright eye serum. After that, it's time for Kate Somerville's Eradikate, and although you end up going to bed looking a little insane with pink polka dots all over your face, it's so worth it—this stuff literally zaps away zits overnight. Once that is all said and done and my teeth are brushed, I light a few candles—my current favorite scent being Nest's Hearth—and jump into bed to read a few chapters of whichever book I have on hand.
Laurel Pantin
Editorial Director
I am really not one to stick by any kind of routine. One night I'll use twenty products and take a long Epsom salt and coconut oil bath before bed, and the next I'm lucky if I brush my teeth before crashing. Generally speaking, though, I like to double-cleanse with Drunk Elephant's moisturizing Pekee Bar before splashing on a little SK-II Facial Treatment Essence and then alternating between using Sunday Riley's Good Genes to exfoliate, or this little vial of organic sea buckthorn berry oil by Sibu. I get a weird irritation on my face every winter, and sea buckthorn berry is one of the only things I've found that I can rely on to keep it at bay. It's kind of a miracle product, and one I'd prefer not to live without. Between skincare steps, I do things like brush my teeth or apply anti-aging cream to my elbows and knees (I do not want saggy knees!), and then to finish it all off I'll use a layer of Belif's The True Cream Aqua Bomb (truly a miracle product) and a dab of SK-II eye cream. Then, I always apply a layer of Revitalash to my lashes and brows—I don't wear makeup, and thanks to this serum, my eyelashes are so long and thick I don't need mascara.
Once my face has been cared for, I rub a dollop of Weleda's Skin Food all over my hands and read on my Kindle for 15-20 minutes. Bedtime for me is pretty strict—I like to get up at 6:30 to exercise, so I'm usually in bed and asleep before 11, which to me is the biggest luxury in the world.
On a bad night—aka when I'm feeling super tired and super lazy—I'll pass out on my couch, wake up in a panic, and use a Neutrogena Makeup Remover wipe to take off my makeup, followed by whatever face moisturizer is lying around. But on a good night? That wipe is only the *beginning* of my routine. I'll also wash my face with Peet Rivko's Gentle Cleanser, then use the brand's Balancing Face Oil to moisturize. I'm also pretty concerned with whitening my teeth at the moment (without spending tons of money), and even though I'm still searching for the best solution, my current picks are Active Wow Teeth Whitening Charcoal Powder combined with Opalescence Whitening Toothpaste. I also have a favorite pair of pajama pants—Simple Pants from Gap—which feel super soft and genuinely make me happy when I put them on. And last but most important (because I'll panic without it), I keep an emergency glass of water by the bed. You never know when you'll wake up thirsty (and not want to walk all the way to the sink or fridge for a drink).
Noah Lehava
Senior Editor: Health and Wellness
Recently I've overhauled my entire bedtime routine—from changing my sleeping environment (more on that in a sec) to my beauty regimen. I used to be lazy and relied solely on makeup remover wipes to clean my face at the end of the day (not a good idea), slather on whatever moisturizer was on the freebie table at work, and call it a day (er, night). But that, and being in the final stretch of my 20s, AND my general lack of sleep, started really showing on my face. Now I wash every night with IS Clinical Cleansing Complex, which I love for how clean the product feels and leaves my face. My skin has a bit of a freak-out this time of year and gets extremely dry, so a few times a week I'll use Dr. Dennis Gross' Extra Strength Alpha Beta Peels to smooth out its surface and wipe away any dirt left behind. Depending on how my skin is feeling that day, I'll either follow with IS Clinical Super Serum or Sunday Riley's Luna Night Oil. If I go with the former, I'll need a little extra moisture, so will massage Fresh Deep Hydration Rose Creme into my forehead, along my cheekbones, and down my chin to my neck.
Once I've brushed my teeth and rubbed in Ahava Dead Sea Mud Body Cream into every limb, I make sure my blackout blinds are drawn (this has made a huge difference in my sleep), pour myself a big glass of filtered water to drink before bed (I heard this was great for the heart and your metabolism), and close all my vents so that my room stays as cool as possible. The one bad habit I still can't break is falling asleep to Netflix. I'll tackle this one eventually.
Hannah Baxter
Assistant Editor
I am a self-proclaimed fanatic when it comes to my skincare routine, but the core of the process is pretty standard: cleanse, tone, treat, moisturize. I've never used foundation, so I handle my skin with all the extra care and pampering it deserves. At night, I double-cleanse with The Face Shop Rice Water Cleansing Oil, which removes most of my makeup, and then follow with either the Glossier Milky Jelly Cleanser or La Roche Posay Effaclar Cream Cleanser, depending on how my skin is behaving. If there's any leftover "raccoon eye," a quick swipe of Bioderma does the trick.
As a recent convert to the cult of P50, I'll grit my teeth and soak a cotton pad with the original P50 1970, pretending I enjoy the slight stinging sensation because I am a strong, independent woman and I make my own decisions (!!!). I usually need a little pick-me-up after that, so afterward, I'll use about six drops of the Caudalie Overnight Detox Oil. I like to think this stuff reverses all of the bad decisions I made throughout the day, and while that marinates, I *gently* tap on Mizon Snail Repair Eye Cream (trust me, snails are your friend). I'll then lather a healthy dose of Missha Time Revolution Night Repair Ampoule all over because, FYI, it has the same active ingredient as the Estee Lauder's Advanced Night Repair—Bifida Ferment Lysate—but at a fraction of the price. My last step is layering good old-fashioned Cetaphil Moisturizing Cream, which comes in an extremely sexy 16 oz tub, until I am sufficiently slippery. I brush my teeth, swipe on some lip balm, and cover my arms with Coconut Skin Trip Body Lotion in the hope that I'll dream of a tropical vacation.
Part of the series:
WWWRN