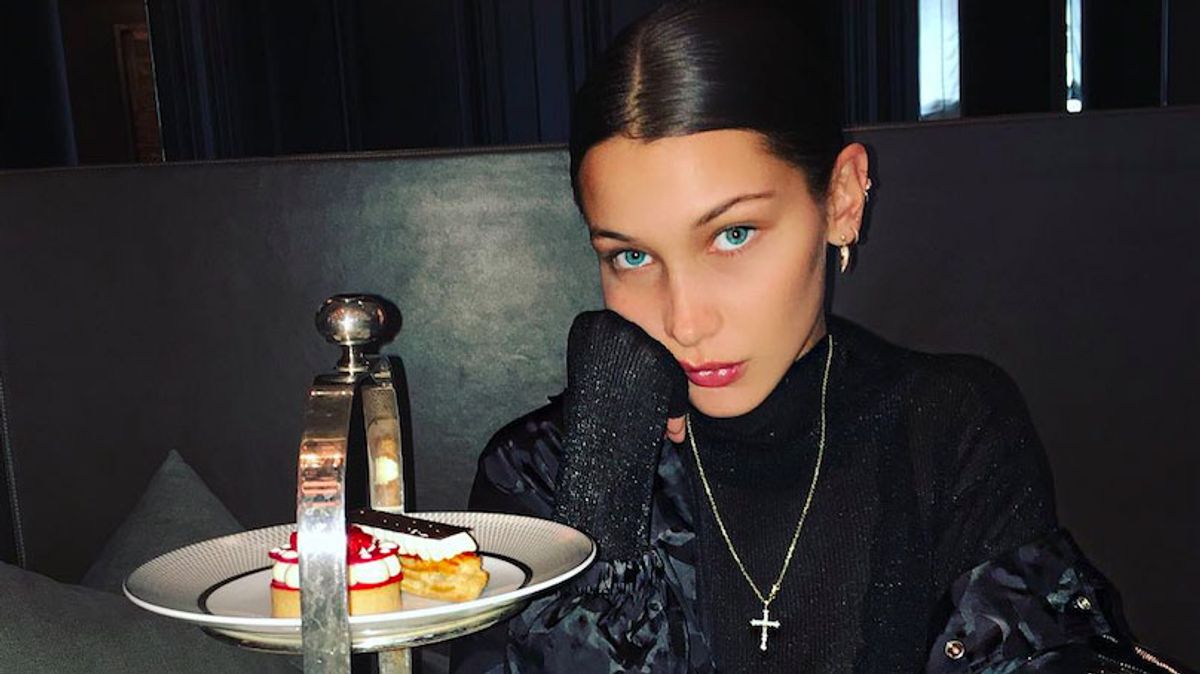 Food
Bella Hadid Isn't a Fan of This Breakfast Food Option
"I promise you, they suck."
Admittedly, we're always curious about the eating habits of models, from what they put in their salads to their Fashion Week fuel. So when Harper's Bazaar asked Bella Hadid to summarize her daily routine? We couldn't wait to find out *exactly* what the top model munches on, especially when it comes to breakfast—aka the most important meal of the day.
While Bella admits she often heads to work early in the morning, she does enjoy some classics when she happens to be home. "If I have the morning off, I'll either make eggs and sausage, and eat breakfast at home, or go to the bagel store below my apartment," she told the publication, marking that she'll usually have her first meal around 8 a.m. "It's so good, and they have so many different kinds of bagels. My go-to is an egg sandwich on a plain bagel."
However, there is one type of food you probably won't catch Bella eating anytime soon. "One time I wanted to be healthy and got a gluten-free bagel," she revealed. "But I promise you, they suck."
There you have it, folks!