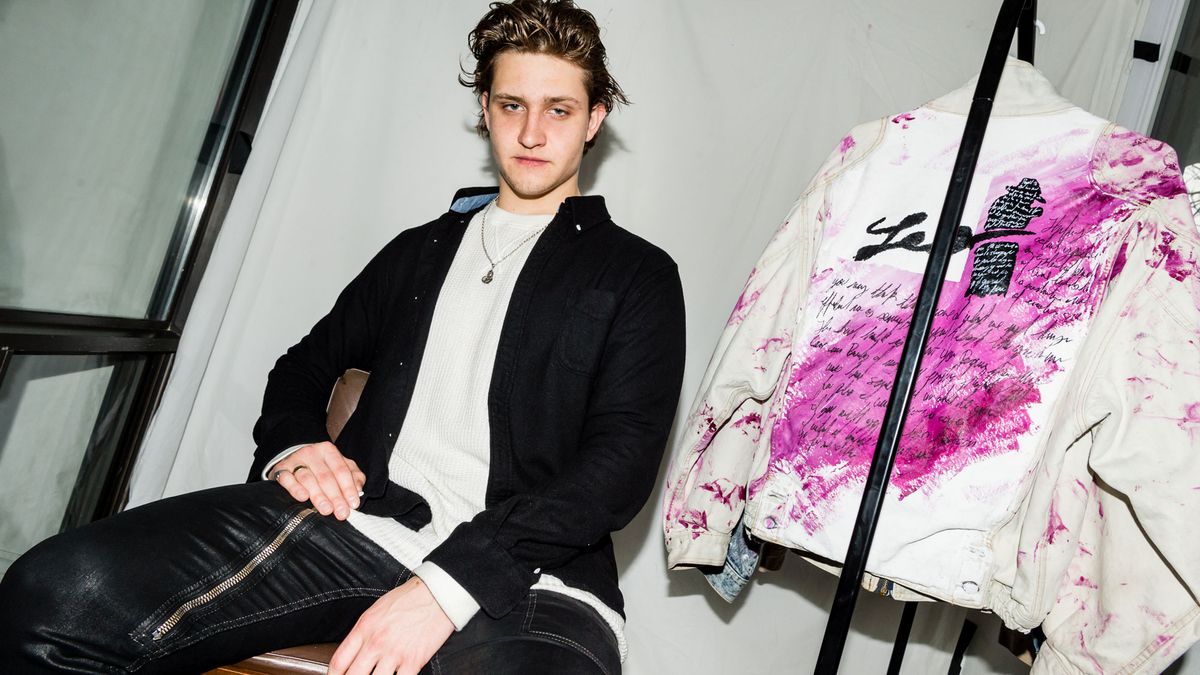 Designers
Mathieu Arsenault hand-paints one-off denim jackets worn by Theophilus London & Lil Uzi Vert.
Daniel Kim
It's *that* time of year again: spring. Which means that we're buying anything and everything denim to add to our wardrobes. There's been one denim jacket brand in particular that we've had our eye on, and so have the likes of Metro Boomin', Lil Uzi Vert, Theophilus London, Roy Woods, and Jazz Cartier: Leo Current. The Toronto-based brand is the product of  Montreal native Mathieu Arsenault, who, after going to school for sound engineering and dabbling in the music industry, turned to painting on vintage denim jackets. 
When we caught up with Arsenault in his Queen West apartment to look at his designs, it became clear just how much music, fashion, and art influenced his work. He told us about how he'll listen to music as he paints for inspiration or pays homage to fellow creatives such as A$AP Bari by painting an orange "V" from Bari's well-known VLONE label on the back. We sat down with the designer to find out just how he got started, why he considers Virgil Abloh a mentor, and to learn more about that one time he painted a pair of Off-White sneakers.
---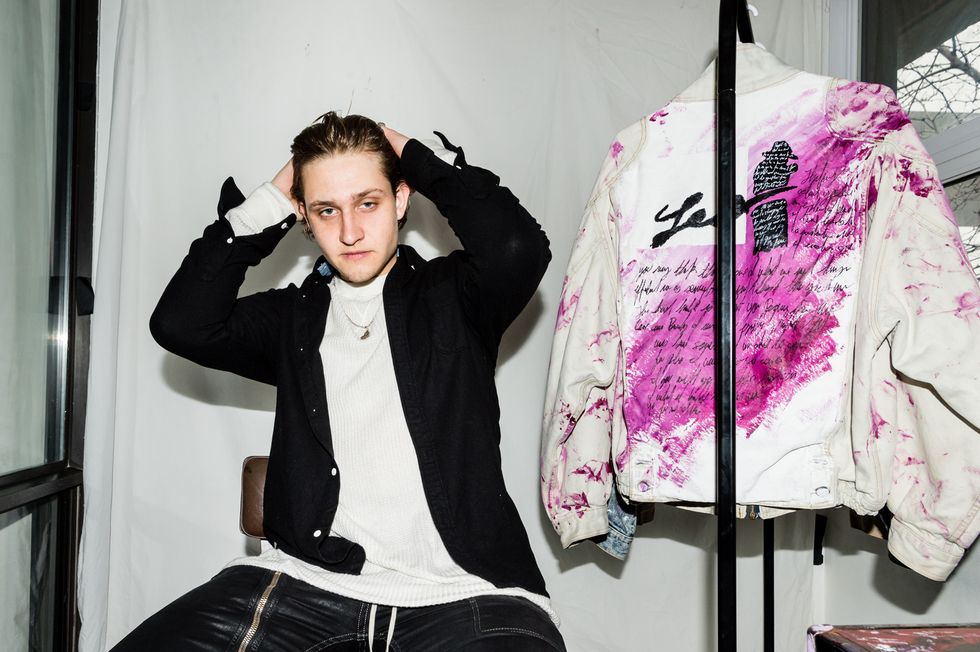 How Leo Current came to be:
"I was born and raised [in Montreal], and I moved to Toronto to [go to] school for sound engineering. By being in that industry, I developed so many contacts, whether they were artists, producers, etc., on the up and coming. I had this network of people that I felt like I wasn't properly taking advantage of. There came a day where I decided I wanted to start designing in a fashion context. I took one of my old jean jackets, I went to the store and got some paint, and I started doing a design on it. It ended up being 'The Wave' jacket, which is the first jacket I had ever made."
Where the name "Leo Current" came from:
"As an astrological thing, your moon sign is the biggest influence on you. My influence is Leo. It's something that always resonated with me. The word 'current' represents what's currently happening, what's modern—it also represents current in water, the wave energy, electricity—it has to go with music, everything. It's a really a multi-meaning word."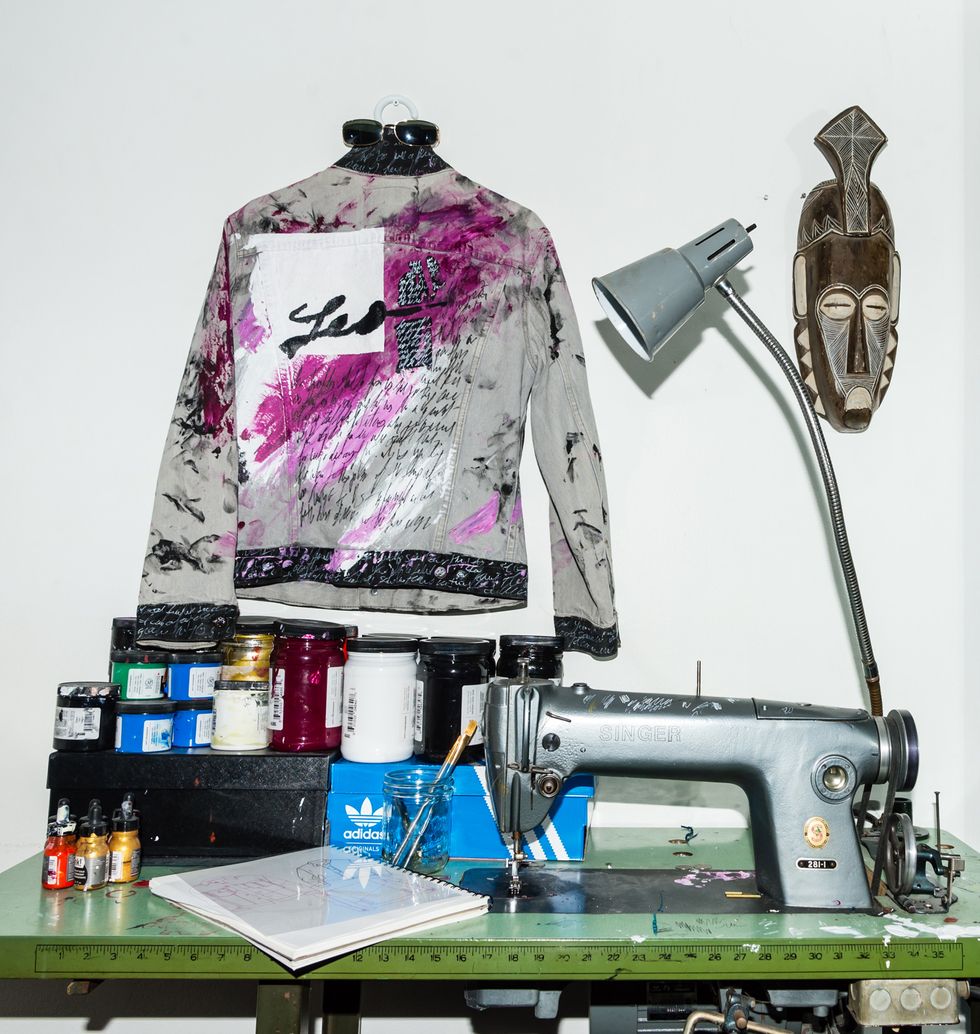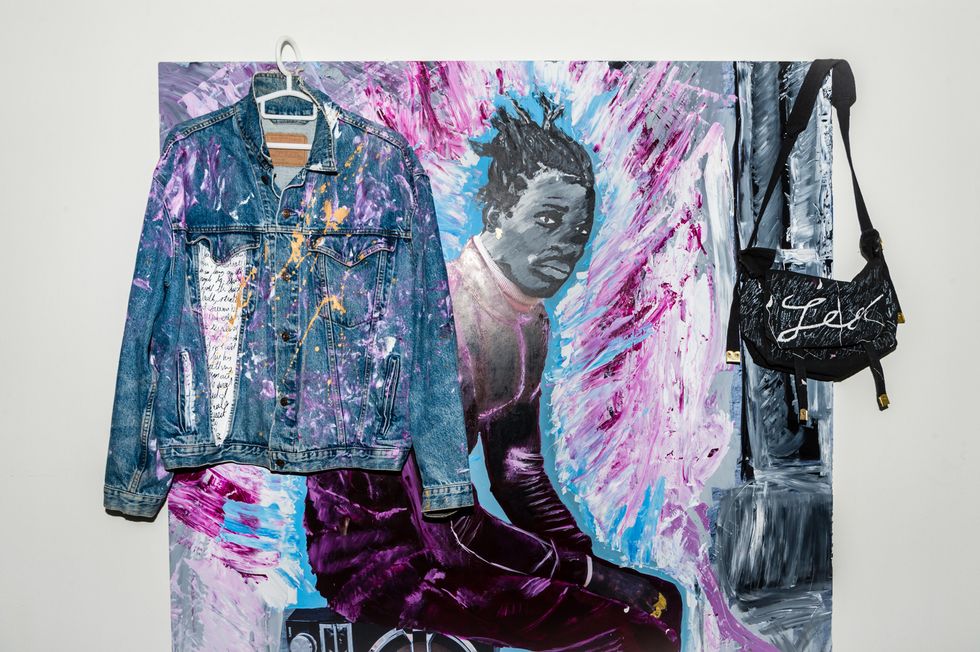 On how Virgil helped to motivate and inspire him to start his brand:
"[Virgil Abloh] has a residency at this nightclub called École Privée [in Montreal], and my friend owns the club. I happened to bump into Virgil at [an event there], and I took him aside and was like, 'I need to talk to you for a couple minutes.' This was the first time I had ever met him. He took the time to talk to me about what my dreams were and what my goals were, and he looked me in the eyes and told me, 'I believe in you. You can do it.' From there, I started working a lot harder than I did before. Lo and behold, a year later I was standing in the same venue giving him the jacket we had talked about."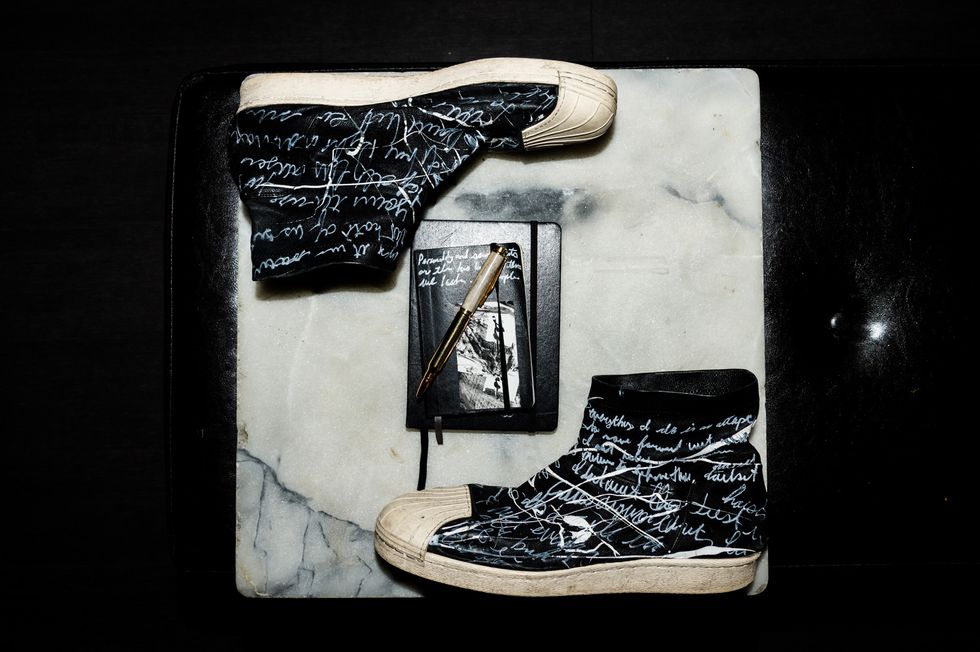 On that time he painted a pair of Off-White sneakers:
"I had sold a mini collection of my jackets, and I had gotten some decent money and decided to buy a pair of Off-White shoes. Having been in contact with Virgil in the past, I posted a picture of the shoes and said, 'Hey, Virgil, should I paint on them?' He responded back to me saying, 'Yeah, do it. Do whatever you want.' I got so busy with everything that I kind of forgot to do them and then two months ago I just decided to do a quick abstract painting on them. I sent pictures back to Virgil, and he liked them."
His most sentimental piece to date:
"The Wave jacket is the first jacket I ever painted—my first creation in the fashion context and my first time painting in over five or six years, the first time ever taking painting seriously. I put it on my website for $10,000. I don't really necessarily want someone to buy it, but if someone is going to desire it enough, they deserve it for that kind of money. That price, first of all, will never get lower than that."