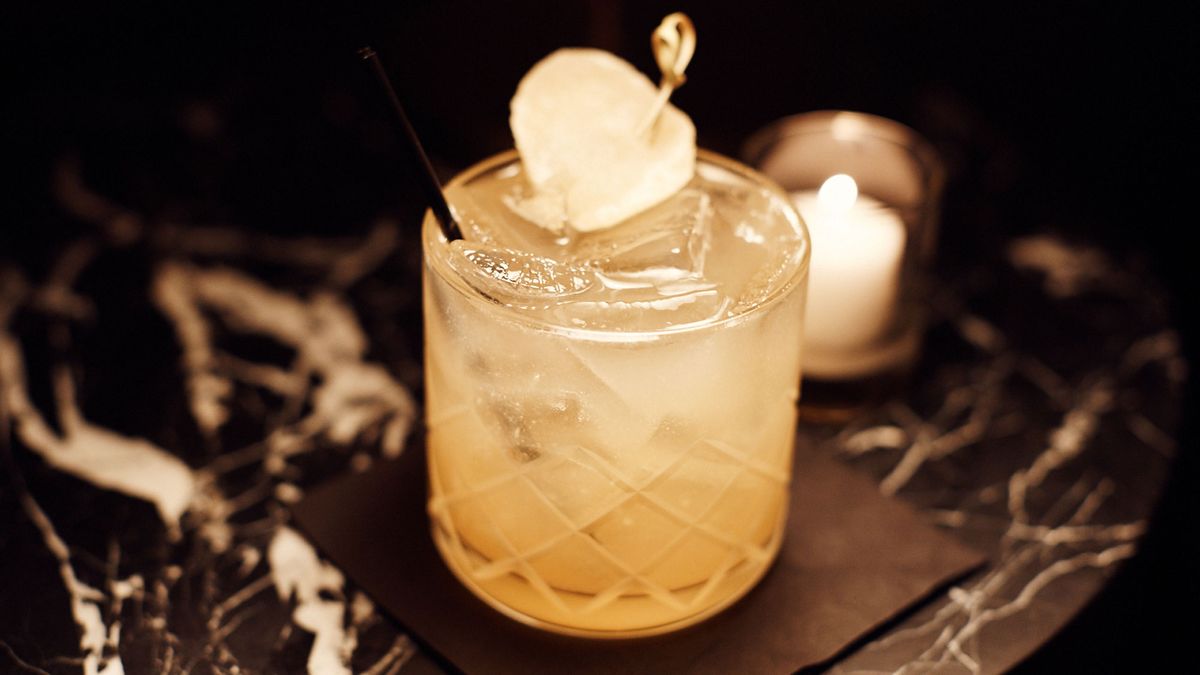 Entertaining
Finally, a Cocktail That's Both Delicious & Healthy
Seriously, Bedford & Co. has made our dreams come true.
Weston Wells
So what if it's only Tuesday? That doesn't mean you're not already ready for a drink, especially after the hundreds of emails and meetings you've by no doubt had thus far. We're firm believers in the saying "It's 5 o'clock somewhere," and thankfully, Bedford & Co, a laid-back yet plush Midtown NYC bar and restaurant, is right there with us. But it gets even better: Not only are they all for serving cocktails that will give you the confidence to give the handsome someone at the bar your number, their drinks are also—ready for this?—healthy.
Considering we're health and wellness addicts, we had to see (and try) one for ourselves, so we met up with bartender Tommy Warren to test out his specialty: a rum-based twist on the classic penicillin cocktail. The verdict? Insanely good, with simple and clean ingredients. Shake up the drink (literally!) for yourself below. 
---
DIPLOMATIC IMMUNITY
INGREDIENTS:
2 oz Diplomático Añejo Rum
0.5 oz fresh lemon juice
0.5 oz honey syrup (¾ cup honey, ¼ cup water)
3 disks ginger (peeled)
dash of simple syrup
DIRECTIONS:
1. Thoroughly muddle the ginger in a dash of simple syrup in a shaker.
2. Add all ingredients into the shaker and fill it with ice.
3. Shake vigorously.
4. Strain over fresh ice, and garnish with candied ginger.
 
Bedford & Co. is located at 118 E 40th St, New York, NY, 10016.