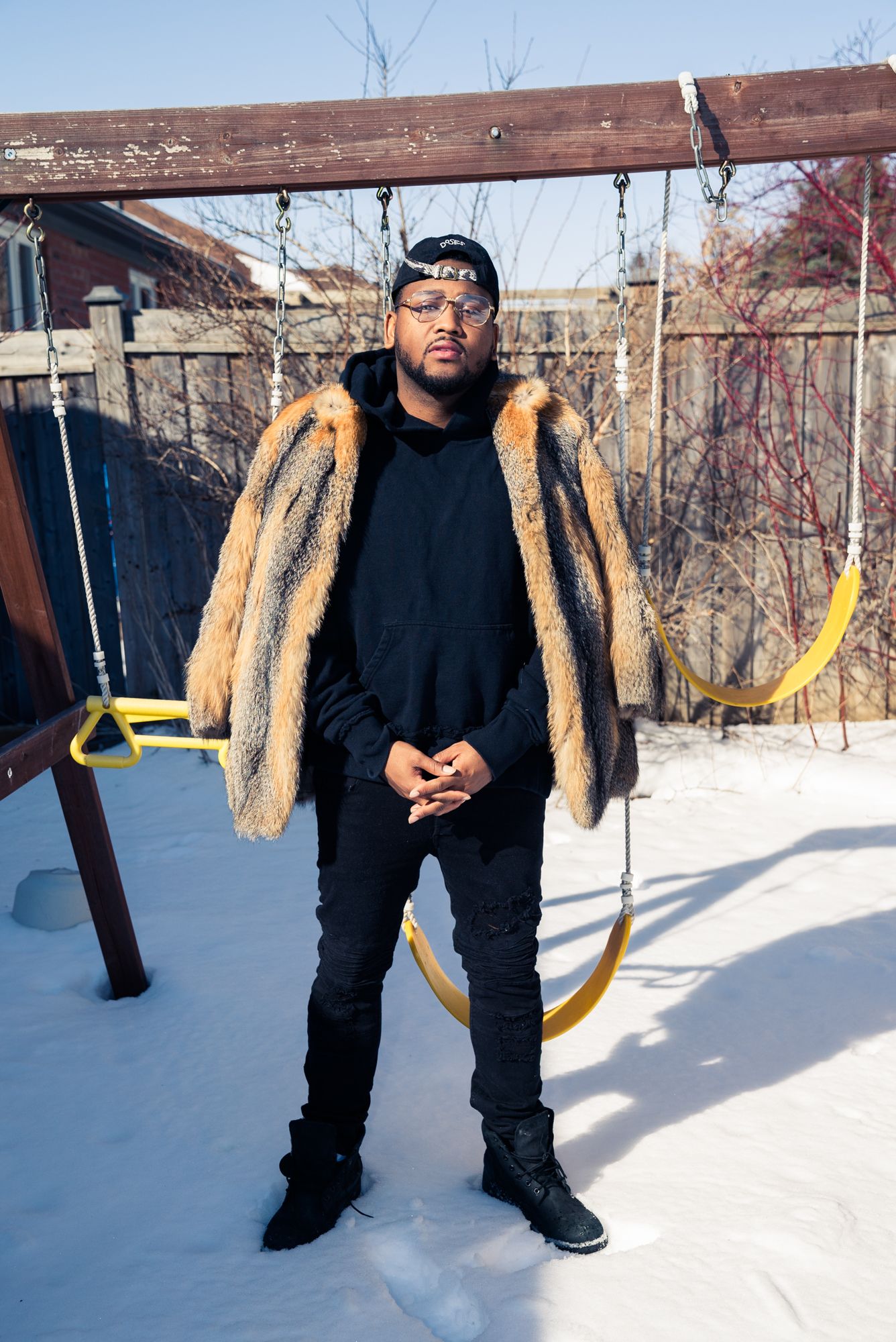 Closet
Boi-1da has the awards and rare Eminem Jordans to prove it. Toronto.
Renée Rodenkirchen
Noah Lehava
Not every industry dinner plays out like the one where we first met and were seated beside Matthew "
Boi-1da
" Samuels early last year: "So, what do you do?" we started the conversation
in the most. generic. way. possible
. "I'm a music producer," he responded. "Oh! Any songs we know?" we said between sips of wine. "Do you know the song 'Work'?" he replied as if we might not know what he was talking about. "Like….
RIHANNA
?" we blurted out far too loudly for an intimate dinner. If it was us, we would have it tattooed on our forehead! He was undercover a big, capital D deal. But Boi-1da wouldn't let you know it—he's far too humble (not like us!), and it isn't put on. And the more you learn about his CV, the more you can't possibly understand how someone who's been working with Drake since his debut album and has had a hand in creating literally every anthem by the likes of Nicki Minaj, Eminem,
Kendrick Lamar
, Kanye (honestly, we could go on and on) over the past few years—and has the accolades to prove it (*cough* seven Grammy nominations and a win *cough*)—could be so damn down-to-earth. So when we finally got an invite to his Toronto home to see his cache of original OVO jackets—one of which has 24-carat gold hardware—and rare, as in one of 10, Eminem Jordans, and talk about the first time he met Drake, the fastest song he's ever put together, and why Rihanna is a big influence on his daughter, we cleared our calendars.
Click through the photos below to see (and read) for yourself.