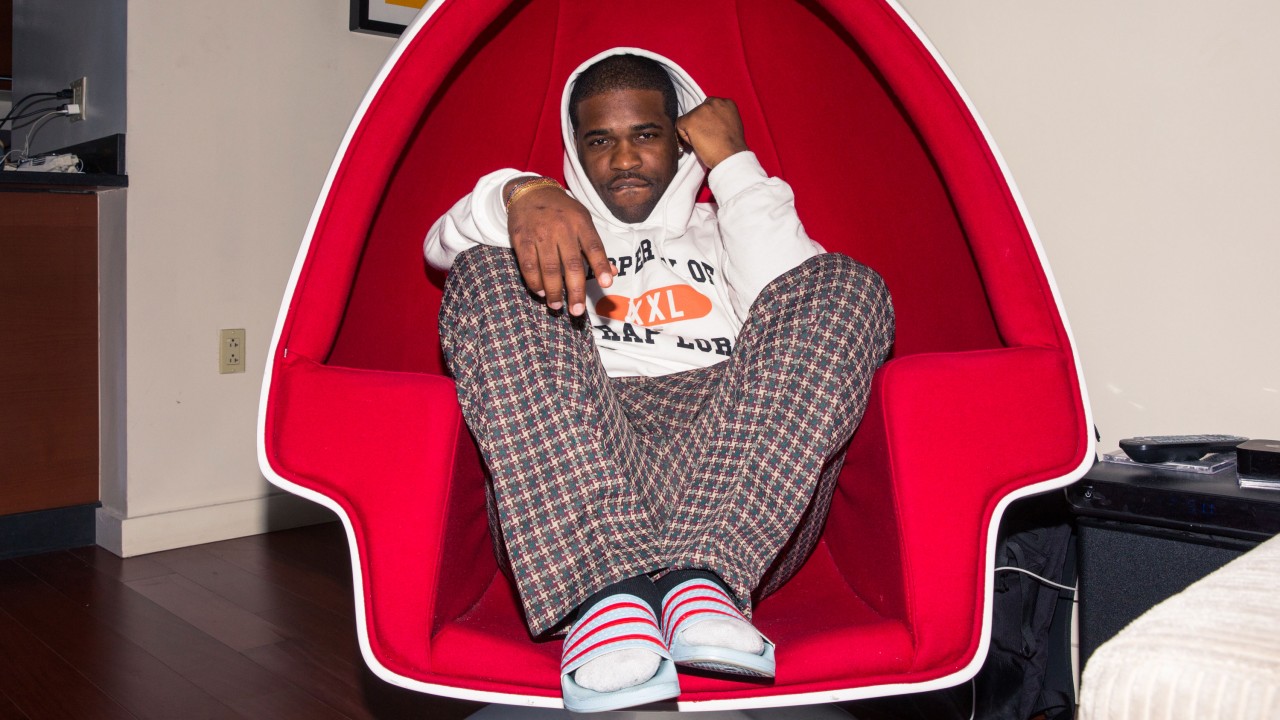 A$AP Ferg Makes Us Want to Channel Our Inner '70s New Yorker
How to steal his style.
A$AP Ferg's home has reminders of old New York everywhere. Before he was a musician with hundreds of millions of plays on Spotify, he was a designer with inspiration that came straight from the streets of Harlem, where he grew up. And even though he was born in the '80s, he loves the bell bottoms, baseball t-shirts, movies, and just general ineffable vibe of the '70s (who doesn't?). After his dad taught him how to silk-screen, he became infatuated with art and design, carrying a sketchbook with him everywhere. His pride for the brand he's created, his admiration for the Harlem Dandy style, and his ability to still stay current make his closet truly one of a kind. But if you're trying to nail his look, here are four things you should probably get on immediately. We don't know about you, but we're going to start by buying a boom box and seven Traplord sweatshirts.
1. Jackets that are part high fashion, part streetwear
2. Any piece of clothing that A$AP Ferg has designed
3. Decor straight from the '70s (vintage Playboys included)
4. Sneakers, Vetements socks, annnnd more sneakers