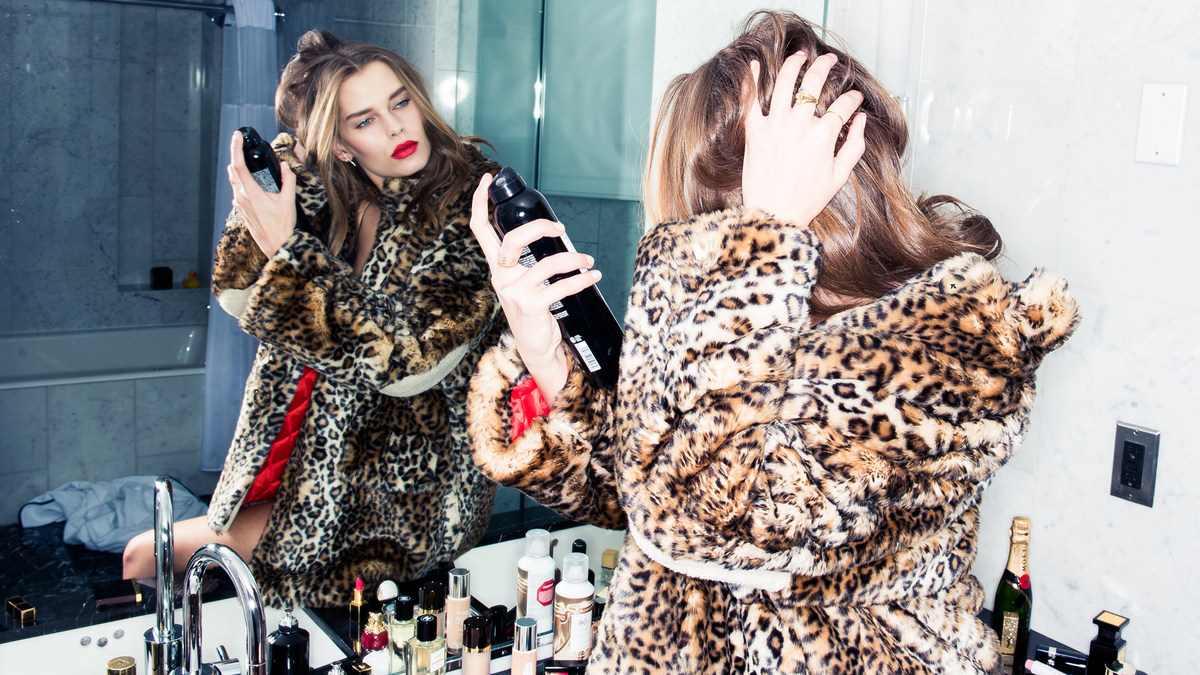 Hair
These Are the Most Popular Hair Products at 5 Major Retailers
The checkout counts don't lie.
Meagan Wilson
When it comes to style, we're all for going against the status quo. Admittedly, it doesn't always end up the way we envisioned it in our heads, but hey, neither did basically any early-2000s trend (*cough* shiny cargo pants), and we all still came out okay, right? Despite that, we know there's always a thing or two to learn from a like-minded consumer—namely, the most banked-on beauty products on the market. So what are the most popular items to grace beauty junkies' shopping carts? We turned to Sephora, Nordstrom, Net-a-Porter, Space NK, and Credo to find out. First stop: haircare.
---
Sephora
1 / 3
Dyson Supersonic Hair Dryer:
Dyson's "intelligent" heat-controlled hair dryer takes haircare to a whole new scientific level. Powered by a digital motor, the efficient, compact, and seriously sleek dryer prevents heat damage by internally measuring the temperature every 20 seconds, helping to dry hair faster and bring out its natural shine.
Nordstrom
1 / 3
DryBar 'Detox' Dry Shampoo:
For post-spin (and hung-over mornings), the micro-powder blends easily into all hair colors, giving a boost to roots and ridding limp locks of excess oils.
Credo
1 / 3
Rahua Color Full Shampoo and Conditioner:
So you're a "natural" blonde? Rahua's Color Full Shampoo and Conditioners are formulated with rainforest-grown oils and enriching pigments sustainably sourced from the Amazon to help protect and preserve color-treated hair.
Net-a-Porter
SPACE NK
1 / 3
Oribe Dry Texturizing Spray:
Dry shampoo meets shape-shifter: Oribe's invisible spray builds volume, texture, and absorbs oils, leaving you with fuller, refreshed hair, sans blowout.