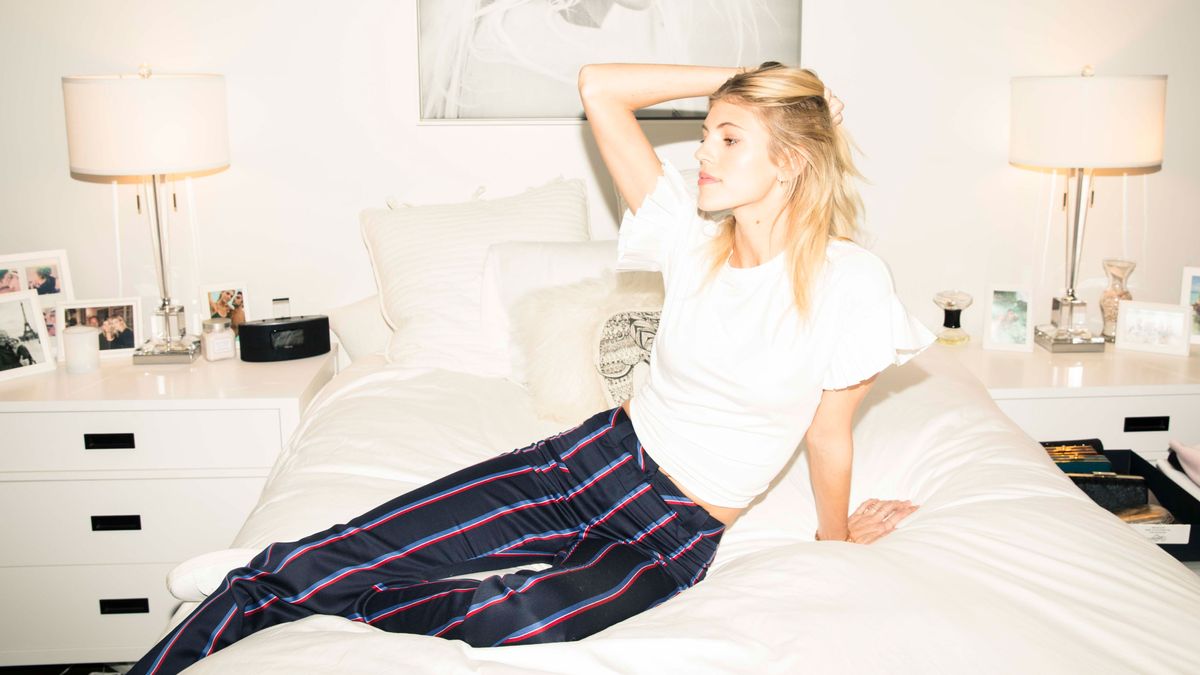 Models
Turns out you don't have to be a Victoria's Secret Angel to dress like one.
When we visited Devon Windsor's Union Square apartment, we suddenly felt compelled to go home and reorganize our closets and our lives. She clearly has the art of simplicity down pat with both a color-coordinated closet and a spotless apartment. We don't blame you if you're dreaming of copping the Victoria Secret Angel's look, so to make it easier, we've put together a couple of closet, decor, and makeup suggestions for you. The only thing we really don't think we can source? Devon's Victoria's Secret Paris 2016 pink bathrobe (we'll just have to leave that one to our imagination for now...) Aside from that minor detail, here's how to live and look like Devon Windsor.
---
1. Wear lots of black-and-white basics (with a pop of color)
Devon's closet was comprised of mostly black-and-white staples with everything from pristine button-downs to sultry lace dresses. Both simple and sexy, her staples serve as the perfect base for an exciting statement piece or splash of color, like her Altuzarra striped trousers or Skinnydip lip clutch.
2. Throw on sneakers and a bomber for off-duty chic
After going through the entirety of Devon's closet, we stumbled across her collection of sneakers in the front hallway. Considering she also has an amazing collection of embroidered bombers, we've decided these two sporty must-haves are the secret to creating the perfect off-duty look.
3. Invest in fashion books and photography
The key to an apartment that looks both clean and decorated? Black-and-white portraiture (either from New York gallery Clic or from every corner of the internet when your budget doesn't allow for Damien Hirst), candles, fashion books, and a cute elephant pillow.
4. Find the beauty products you love, and never let them go
When Devon told us she has been using the same beauty products forever, we listened, took note, and immediately added them all to our shopping cart.